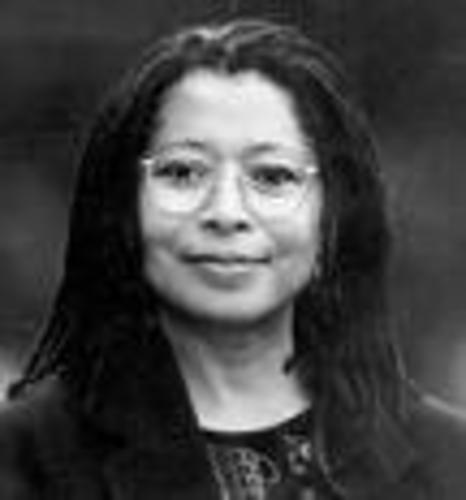 Alice Walker is one of the most celebrated authors of our times. Walker was born on February 9, 1944 in Easton, Georgia. Born to Willie Lee Walker and Minnie Tullulah Grant, they were sharecroppers who worked on a farm earning as little as $300 a year. She was the baby out of eight children. She has five brothers Curtis, Fred, James, Robert, and William and two sisters Molly and Ruth. They all worked on the fields helping their mother and father every morning and afternoon. Although her family was very poor they never let on. Her parents were all about getting an education. When Alice was four years old she started first grade. She was the brightest student in her class.One day while she was playing cowboys and indians with her brothers she was hit in the eye with a BB gun and lost sight in that eye. She was devasted . her family couldn't afford a car so they couldn't rush her to the hospita. A week later a doctor visited the house. A whitish scar tissue formed on her eye. She was often teased in school by the other kids. Wanting to make more money her brothers and sister left home and moved a thousand miles away, to Boston, Massachuetts.When Alice turn fourteen she visited her brother in Boston. He told her about a doctor who could help her with her eye problem. Even though the doctor couldnt save her vision he did get rid of the white glob on her eye. Walker graduated from high school in the spring of 1961. Winning an scholarship she went to Spelman College in Atlanta, Georgia. Influenced by Martin Luther King she join many protesters working for equal rights. She joined in on sit-ins and many other segregated public facilities.One day she visited the King's house and talked with Coretta about the worldwide civil rights movement. She traveled to Europe at the end of her freshman year witnessing spectacular cultural programs, mass political rallies, and countless seminars on the struggles around the world.She also visited the Soviet Union. Returning back to Spelman, she didnt get along well with the school administratos. When offered a scholarship to attend sarah Lawerence College in New York City she accepted. It took some getting use to. There she studied literature. Pulling from her tour in Africaand recovering from the pain of having an abortion, she poured her thoughts and feeling out on paper. Encouraged by Jane Cooper and Muriel Rukeyser to keep writing they promised they would introduce her to influential editors in New york City. She didn't forget about her commitment to the civil rights movement.Traveling door-to-door she spoke to many black families encouraging them to vote. She won a writing fellowship from the Bread Loaf Conference. She used her earnings to move to Jackson, Mississippi to join the civil rights movement.There she met a young law student name Mel Leventhal. It was love at first sight. Leventhal used his degree to fight against racial discrimination in the courtroom.Still writing she wrote an essay "The Civil Rights Movement: What Good Was it?". It became her first publishe essay in 1967 winning $300 first prize in the annual American Scholar magazine essay contest. She was given an fellowship at MacDowell Colony in Peterborough, New Hampshire. She wrote a novel finishing six chapters in many weeks. At age 23 she wed Leventhal and moved to Mississppi. There they were the first interracial couple. They recieved many threats but kept on living their lives. Working closely with teachers she began writing poems and short stories about all the stuff the people were telling her. By early 1968, Walker was preganant. Later she recieved crushing news that Martin Luther King was gunned down by a white man. She and Leventhal flew to Atlanta to attend the funeral. During the devastating time Walker lost her baby. In March 1969 she discovered that she was preganant again. While she was pregnant she still worked on her writings.Three days sfter she finishe writing, she gave birth to a daughter, Rebecca grant. The following year her novel was published entitled "The Third Life of grange Copeland, it was built aroung a horrifying experience that happened while she was in high school.Shrtly she began teaching at Tougaloo College, where she taught for one year. She taught at Jackson State Univeristy were she found it difficult to find interesting reading. In 1971 she recieveda fellowship at Radcliffe Institue. She taught there for two years. Then she was offered a teaching position at Wellesey College, located in Boston. There she introduced a course of women's studies, that was about neglected female writers. In 1972, she was invited to give an lecture at the University of Massachuetts. In 1973, Walker published two books. The novels were "In Love and Trouble: Stories of Black Women" and "Revolutionary Petunias & Other Poems". Her and her husband divorced after eight years of marriage. Taking turn keeping their daughter they went their seperate ways. Many of her poems written during that time expressed how she felt about their divorce. Shortly sfter, her second novel was published "Meridian" in 1976. In 1979, shortly sfter her father died, she published a book of poems entitled " Good Night, Willie Lee, I'll See You in the Morning". Soon, "You Can't Keep a Good Woman Down" is published. She becomes a professor at bothe the University of California, Berkeley, and Brandeis University. She publishes "The Color Purple". The novel is awarded the American Book Award and the Pultizer Prize. Later she publishes her first essay collection, "In Serch of Our Mother's Gardens". In 1984, " Horses Make a Landscape Look More Beautiful" is published. Steven Speilberg begans filming "The Color Purple". Later many other literatures are published. Alice walker is the best author of our times.
Posted By:
Monday, February 18th 2008 at 10:25AM
You can also
click here to view all posts by this author...