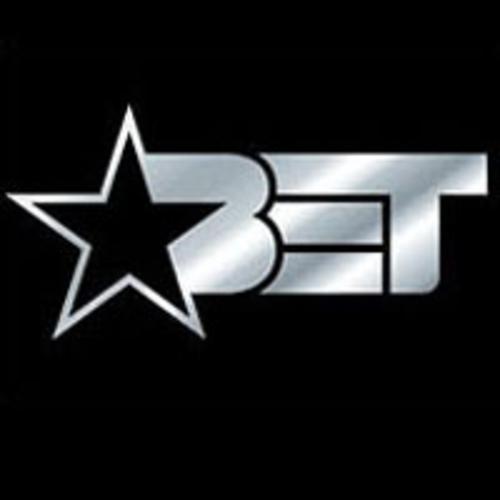 Black Entertainment Television
Background and Summary
Black Entertainment Television is a cable network based in Washington, D.C., targeted toward young, Black and urban audiences in the United States. The network is commonly referred to as BET, and most of its programming is comprised of hip-hop and R&B music videos, as well as religious programming and movies and TV series.
On weekdays and Saturdays, BET focuses mainly on urban music programming with shows like 106 & Park and Rap City, while also airing original and syndicated sitcoms such as The Wayans Bros., The Jamie Foxx Show, Girlfriends and The Parkers. Dramas including Soul Food and The Wire air Sunday nights and early mornings, and the stand-up comedy program called Comic View airs throughout the week. BET has recently introduced reality-TV programs like College Hill, along with collegiate sporting events, and various movies and specials. BET also created a short-lived animated comedy series called Hey Monie!, after partnering up with The Oxygen Network.
On Sundays, BET carries gospel music and other religious programming for the greater part of the day. Shows such as The Bobby Jones Gospel Hour, Video Gospel, and Lift Every Voice are typically on. Religious programming also airs in the early morning hours every day from 4 am to 9 am Eastern Standard Time. BET also airs the BET Awards Show each year. The show honors Black entertainers and athletes. It is usually BET's highest rated show of the year.
BET Tonight was re-launched as the daily newscast, BET Nightly News with Jacque Reid, which began in 1999 as an extension of its news coverage. BET's news coverage became a part of the network in October of 1986. After the nightly newscast was removed from the lineup in the summer of 2005, it returned in October of 2005 delivering news updates on BET throughout the day and, in 2006, began airing for an hour on Sunday afternoons.
In the Eyes of the Black Public
Many prominent media critics, including Public Enemy rapper "Chuck D," journalist George Curry, writer Keith Boykin, comic book writer, artist and editor Christopher Priest, filmmaker Spike Lee and writer and cartoonist Aaron McGruder, have all protested BET's programming and actions. One of the most commonly-heard complaints is the fact that BET's programming is mostly geared towards ad sponsorship and does not focus on the public affairs of the Black community. The other biggest complaint from the Black population is that BET's programming perpetuates stereotypes and features lewd and obscene programming that objectifies women.
The channel has been criticized by many members of the B community who feel that the channel perpetuates harmful black stereotypes by primarily airing hip-hop music videos that often feature misogynistic, overly-s*xual, materialistic and/or violent themes. As a result, BET heavily censors suggestive content from the videos that it airs, often with entire verses removed from certain rap videos. Detractors also point out the irony they see in the network's choice to show strong religious (primarily Christian) programming. Not long ago, people jokingly began referring to the acronym BET as standing for "Black Exploitation Television." Many critics consider BET to be a modern-day "minstrel show."
BET has been criticized by some Christian evangelicals not only for its music & programming content, but for its morning religious lineup. Each morning, BET broadcasts evangelical TV shows, and hosts include Robert Tilton, Don Stewart and Peter Popoff, all of whom have been criticized, proven to be heading fraud ministries, and who have had run-ins with the law. In Popoff's case, his ministry's tax-exempt status was recently revoked in Canada; also, skeptic scientist James Randi notoriously debunked Popoff on The Tonight Show in 1988. Protests against BET, for the above reasons, have taken place. The most recent campaign against the stereotypes on BET is called the "Enough is Enough Campaign."
Rising Above
The spin off channel BET J, originally called BET Jazz, is available in 28 million homes on DirecTV, Verizon FiOS TV and other digital cable providers. Programs include My Two Cents with Keith Boykin, Bryonn Bain, Crystal McCreary Anthony and Staceyann Chin, The Best Shorts hosted by Abiola Abrams, Living the Life of Marley about Ky-Mani Marley, My Model is Better Than Your Model with Eva Pigford and The Turn On hosted by Charlotte Burley. This channel is meant to appeal to an older, more sophisticated viewership, and it aims to be the answer to the BET criticism with positive, adult programming.
BET's success, and the controversy over its content, has spawned a few smaller competitors to target the Black-American market and fill a "void." Although some like New Urban Entertainment Television and Black Family Channel (formerly MBC) had little success, others, like TV One, have thrived, mostly by eschewing BET's music-based programming for more family-oriented and educational fare. However these networks are mostly watched by an older Black cohort while BET continues to be watched mostly by Black youth.
BET International, Inc. was given a license to broadcast in the United Kingdom in May of 2007 by Ofcom. BET UK will be the first international version of the channel and launched around the end of 2007, with a headquarters in London. BET UK will be a mix of content from the main BET channel in the State and then locally produced shows.
BET became available in Canada in October of 1997 to most of its cable and satellite carriers. The Canadian feed is the same as the American feed with the only exception being its movies. Most movies are replaced with music videos in a similar format to the daytime show BET Now. The majority of music videos being aired in place of movies are ones that were released during the previous year.
Shows on BET, Past and Current
106 & Park
Access Granted
American Gangster
Baldwin Hills
Beef: The Series
BET Live
BET Style
BET Tonight with Ed Gordon
BET Tonight with Tavis Smiley
BET.com Countdown
BET: Uncut
BET's BlackBuster Movies
BET's Comic View
BET's Top 25
Bobby Jones Gospel
Caribbean Rhythms
Cita's World
College Hill
Coming To The Stage
DMX: Soul Of A Man
Exalted!
Freestyle Friday (a short segment of 106 & Park)
Hell Date
Hits From The Street
How I'm Livin'
Keyshia Cole: The Way It Is
Lead Story
Lift Every Voice
Lil Kim: Countdown to Lockdown
Midnight Love
Personal Diary
Planet Groove
Rap City
Screen Scene
Season of the Tiger
Spring Bling
Softnotes
Sunday Best (show)
Take the Cake
The 5ive
Teen Summit
The Basement
The Black Carpet
The Center
Top 25 Countdown
Video LP
Video Link
Video Soul
Video Vibrations
Sources: wikipedia.org; http://www.publicenemy.com/index.php?page=page3&item=31; http://georgecurry.com/columns/index1.shtml?id=1059847337; http://www.keithboykin.com/arch/000539.html; http://phonogram.us/viewpoint/ostracized.htm; http://tv.zap2it.com/tveditorial/tve_main/1,1002,271%7C79963%7C1%7C,00.html; http://clydeonline.wordpress.com/2007/09/25/my-criticisms-of-a-conversation-with-bob-johnson/; http://www.emergingminds.org/magazine/content/item/1426; Randi, James, The Faith Healers. Prometheus Books, pg. 142, 1989; http://www.enoughisenoughcampaign.com/; http://media.guardian.co.uk/broadcast/story/0,,2106667,00.html ; http://www.bet.com/; http://www.bet.com/BETCorporate/.
Posted By:
Tuesday, January 29th 2008 at 4:15PM
You can also
click here to view all posts by this author...