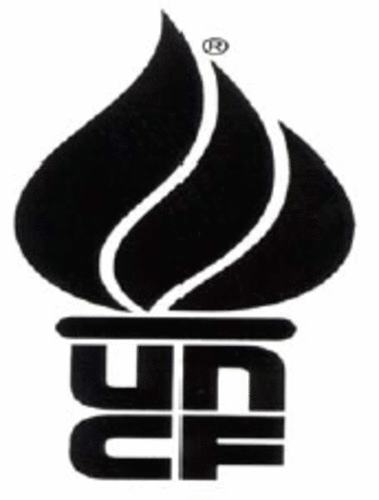 United Negro College Fund
Background and Summary
The United Negro College Fund is an American philanthropic organization based in Fairfax, Va., that fundraises college tuition money for Black students and gives general scholarship funds for 39 historically Black colleges and universities. UNCF was incorporated on April 25, 1944, by Frederick D. Patterson, who was president of what is now Tuskegee University, Mary McLeod Bethune and others.
In 2005, the UNCF supported approximately 65,000 students at over 900 colleges and universities with as much as $113 million in grants and scholarships. About 60 percent of these students are the first in their families to attend college and 62 percent have annual family incomes of less than $25,000. UNCF also administers over 450 named scholarships.
UNCF's current president and chief executive officer is Michael Lomax. Past presidents have of the UNCF included William H. Gray, Vernon Jordan and John Lewis.
Serving the Underserved
Though set up to address funding inequities in educational resources for Blacks, once considered Negroes, UNCF administered scholarships are open to all ethnicities. It provides scholarships to students attending its member colleges as well as those choosing going elsewhere based on meeting the criteria for that scholarship.
Graduates of UNCF institutions have included many Blacks in the fields of business, politics, health care and the arts. Some prominent UNCF alumni include Dr. Martin Luther King Jr., Alexis Herman, former U.S. Secretary of Labor; prominent movie director Spike Lee; actor Samuel L. Jackson; General Chappie James, the U.S. Air Force's first Black four-star general; and Dr. David Satcher, a former U.S. Surgeon General and director of the Centers for Disease Control.
The UNCF has received charitable donations for its scholarship programs. One of the more high profile donations made was by former President John F. Kennedy, who donated the profits from his book Profiles in Courage to the organization.
Raising Funds
Beginning in 1980, singer Lou Rawls began the "Lou Rawls Parade of Stars" telethon to benefit the UNCF. The annual event, now known as "An Evening of Stars," consists of stories of successful Black students or students of other minority groups who have graduated or benefitted from one of the many HBCUs and who received support from the UNCF. The telethon features comedy and musical performances from various artists in support of the UNCF's and Rawls' efforts. The event has risen over $200 million in 27 shows for the fund since 2006.
In January of 2004, Rawls was honored by UNCF for his more than 25 years of charity work with the organization. Instead of Rawls' hosting and performing, he was given the seat of honor and celebrated by his performing colleagues, including Stevie Wonder, The O'Jays, Gerald Levert, Ashanti and several others.
In addition to the telethon there are a number of other fundraising activities, including the "Walk For Education," held annually in Los Angeles. It's a five kilometer walk/run. In Houston, the Cypresswood Golf Club hosts an annual golf tournament in April as well.
Since 1972, UNCF's motto has been "A mind is a terrible thing to waste," and has become one of the most widely recognized slogans in advertising history. The motto has been used in award-winning UNCF ad campaigns and was created by Forest Long of the advertising agency Young & Rubicam.
Sources: Wikipedia.com; www.uncf.org
Posted By:
Friday, December 21st 2007 at 2:58PM
You can also
click here to view all posts by this author...