347-618-1783 tazadaqshah@yahoo.com
Like, share, subscribe get anger then accept the truth. Donate: cash.me/$tazadaqshah or paypal.me/tazadaqhe possibility that Roe v. Wade could be repealed, triggering a return to a ban on most abortion procedures in the United States, has perhaps never been a more live topic than it is right now. Arkansas is poised to be the eighth state in the U.S. to have just a single abortion clinic left, after the Supreme Court declined to hear a challenge to a law banning medication abortions in the state. This law joins other highly restrictive state-level abortion regulations now in effect across the country. Many abortion access advocates argue that these laws are intentionally designed to provoke a challenge to Roe.
Meanwhile, the Trump administration has proposed new regulations denying federal funds to family planning clinics that share space with abortion providers or refer patients for abortions. And popular shows like The Handmaid's Tale and Black Mirror are exploring dystopian futures characterized by forced reproduction and criminalized abortion, giving creative outlet to cultural anxieties.
A national PRRI survey released in April found that national attitudes supporting abortion access are poised to grow more favorable as more young people emerge as political actors. Approximately one-third of young Americans age 18-29 say their views on abortion have changed in recent years, and nearly three times as many say their views have become more supportive of abortion rather than more opposed to abortion (25 percent vs. 9 percent). Nearly two-thirds (65 percent) of young people, compared to 51 percent of seniors age 65 and older, agree that abortion should be legal in most or all cases.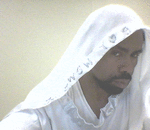 Posted By: Tazadaq Shaah
Saturday, October 27th 2018 at 11:03AM
You can also
click here to view all posts by this author...