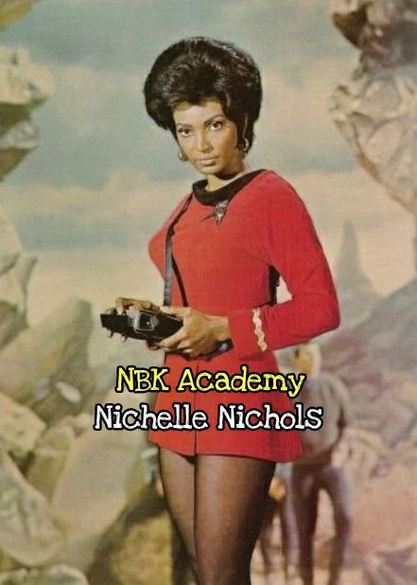 Nichelle Nichols (born Grace Dell Nichols; December 28, 1932) is an American actress, singer and voice artist. She sang with Duke Ellington and Lionel Hampton before turning to acting. Her most famous role is that of communications officer Lieutenant Uhura aboard the USS Enterprise in the popular Star Trek television series (1966–1969), as well as the succeeding motion pictures, where her character was eventually promoted in Starfleet to the rank of commander.
Nichols' Star Trek character, one of the first African American female characters on American television not portrayed as a servant, was groundbreaking in U.S. society. Civil rights leader Martin Luther King, Jr. asked her to remain when she considered leaving the series.
Sign Up: (FREE!)
NBK HISTORY BROTHERS Website
http://newblackknowledge1.connectplatform.com
Subscribe:
NEW BLACK KNOWLEDGE YouTube
http://youtube.com/c/NewBlackKnowledge
Instagram:
http://instagram.com/nbklyrad
Twitter:
http://twitter.com/nbklyrad
Facebook:
Join NBK SOCIAL GROUP
https://www.facebook.com/groups/NBKSocialGroup/
NBK ACADEMY BLACK HISTORY PAGE
https://www.facebook.com/NBKAcademy1/
Posted By: NEW BLACK KNOWLEDGE
Tuesday, May 8th 2018 at 12:42PM
You can also
click here to view all posts by this author...