Border Line Personality Disorder
This is a mental illness found mostly in females according to DSM 4. As a result of modern feminism and a deluge of females going into the psychology profession they have change that. One of the prominent commonalities usually found in folks diagnosed with bpd (borderline personality disorder) is their fear of abandonment. Could it be possible that folks with bpd fear abandonment because they do things that motivate people in their lives to want to get rid of them? Their off-putting behavior is a losing formula for how to make a relationship last. I am not saying that the provocative behavior is on person. I am saying though that high-emotion and especially high-intensity angry behavior does drive others away. Allowing a person who acts in ways that hurt you to remain involved in your life may sign you up for too much emotional turbulence. The kind of bpd pattern I am referring to is the kind that bites off your head ("Off with your head!") if you do not do what they want you to do. While all people with bpd do not rage in this way, some definitely do.
I learned this lesson the hard way, from experience.Some examples of possible signs that a person is suffering from borderline personality disorder can include:Behavioral symptoms:
• Acting impulsively
• Participating in reckless and dangerous behaviors
• Extreme reactions to types of abandonment (whether real or perceived)
• Inability to control anger
• Intense, "stormy" relationships (alternating between feelings of idealization and devaluation of loved ones)
Cognitive symptoms:
Suspiciousness
• Hallucinations
• Illusions
• Paranoia
• Derealization
• Depersonalization
Psychosocial symptoms:
• Chronic feelings of emptiness
• Chronic feelings of boredom
• Intense mood swings
• Unstable, fluctuating image of self
• Suicidal thoughts and behaviors
Requires a medical diagnosis
Symptoms include emotional instability, feelings of worthlessness, insecurity, impulsivity, and impaired social relationships.
People may experience:
Behavioral: antisocial behavior, compulsive behavior, hostility, impulsivity, irritability, risk taking behaviors, self-destructive behavior, self-harm, social isolation, or lack of restraint
Mood: anger, anxiety, general discontent, guilt, loneliness, mood swings, or sadness
Psychological: depression, distorted self-image, grandiosity, or narcissism
Also common: thoughts of suicide
Consult a doctor for medical advice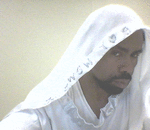 Posted By: Tazadaq Shaah
Monday, November 13th 2017 at 2:33PM
You can also
click here to view all posts by this author...