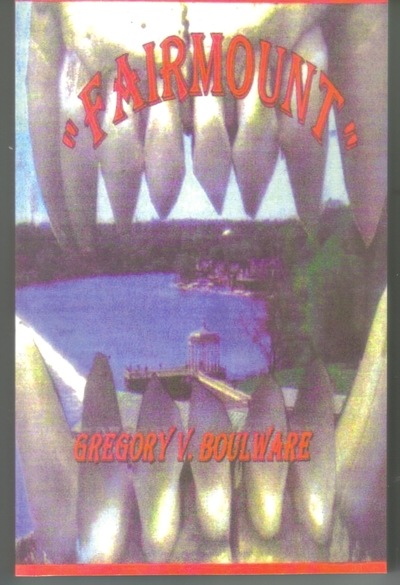 Chapter 9
"Fairmount" – 'The Series'
"Captains – Philly Style!"
By
Gregory V. Boulware, Esq.
https://gvb1210mine.wordpress.com/2017/08/21/captains-philly-style/
/*
The police captains coordinated their teams around the entire area surrounding the zoo. The West Philly neighbors in the area were encouraged to remain in their homes. Captain Noodles' team was stationed on the Girard Avenue side of the zoo while Samuels' team was settled on the Spring Garden side. Samuel's team was also assigned coverage along the backside of the zoo from the rail yard into the 38th Street area through Parrish into 40th. Noodles' team cordoned the Girard Avenue Bridge covering the West River Drive access routes and I-76 into 33rd Street. The National Guard dispatched men and equipment that filled the area as well.
Complicating matters at the zoo, the police were still working murder cases. One of the cases is the unsolved Fairmount Park Rapist. The other is the Kensington Strangler. A jogger running along the East River Drive, back in October 2003, was stabbed and raped while running on the drive near Fountain Green Road. A previous attack was investigated in April of the same year. Later, in July, the Philadelphia Homicide Unit was also investigating a stabbing in Wynnefield Heights. That same month in 2009, a woman was sitting on a park bench in the park when a man came running from the woods. "He was balls ass naked," she said. Prior to that incident, a woman was sleeping on a park bench after a run. A man who covered her face with a tee shirt awakened her. He forced her into a wooded area, where he tied her wrists with plastic ties and s*xually assaulted her. August of 2007, in the Pennypack Park area, another woman was attacked while jogging along a path near the creek. A man pulled her into the woods, raped her and ran off. The stabbing death of a woman over a bicycle in Northern Liberties winded down with the apprehension of a young black man. The case was assigned to the Central Detectives Unit. Captains Samuel, Noodles, and Stafford were assigned to pool their services and collaborate their efforts in support of the investigations by the detectives.
Captain Noodles was relieved of officiating duties during that year. The reassignment was due to improprieties in his professional performance. He was subjected to reprimands and suspensions because of his alcohol abuse and unprofessional behavior. He almost lost his police captain status. Once while interviewing a rape victim in one of the park attack cases, Noodles used inappropriate language and propositioned the young blond woman as well. He'd invited the woman to dinner and late night entertainment in the midst of the attack interview. His logic and explanation to the indecency was that he wanted to comfort and help her to forget her pain. He had also been drinking on duty and the smell was detected and reported by a subordinate officer. The young sergeant was one of Samuel's men. Captain Samuel confirmed the report when asked by officers of the Internal Affairs Division. Noodles hated Willice's honesty as much as his blackness. Willice also outranked Jarard by about six months seniority. He was revolted and despised him for that too. The report damn near cost Noodles his job, rank, and pension. It was the good ole boys network that covered his ass.
Lieutenant Commissioner Dexter Talis was standing with Colonel Russell Jeunaus in the middle of the Girard Avenue Bridge. A call came in from the Tacony Police District. They were informing Commissioner Tanex and Lieutenant Commissioner Talis of an assault in the district. Talis ranted, "Why the hell are you calling me instead of the Special Victim's Unit Commander?" "They have been informed, sir." Said the watch commander. "We thought you'd like to be notified about this latest attack near Frankford Avenue. I am aware of the current situation out there commissioner…just an attempt at keeping you in the loop and ahead of the game, sir!" The watch commander smiled to himself with sarcasm. "Thank you Commander Reily. I do appreciate your heads up."
The commissioner called the two captains from their points of command. He began to explain to the men about the telephone message and new orders. "Fellas…three times in the last thirteen months women have been attacked in or near the park on Frankford Avenue. I want it stopped and I want the bastard who's doing it in chains – I want him caught and locked the **** up!" He glared at the two captains. "Now look, I know the areas are not in your districts. But I need you two guys to help me out here. Noodles, you know that piece of territory pretty damn good. The folks out there kinda relate to where you're comin from." Samuels looked at both men and said nothing. "I want you out there controlling and directing the streets. The detectives will be busy enough without worrying about the public. Plus, we've got that Kensington **** happnin. Noodles stop what you're doing and get out there to relieve Captain Anderson. We'll handle things here."
"What about my men commissioner…they're lookin for me to get things done right here?" Replied Noodles.
"Listen to me Noodles, victims in each of these cases offered us the same basic description of the man who attacked them. In at least three of the cases, victims said that the son of a *** wore no clothes – you know the people out there…they'll talk to you. Samuels will cover for you here…he'll take care of your men – now get going!"
Noodles scowled and spit while looking directly at Samuel. Captain Samuel smiled.
While enroute to the Kensington Police District, the transgressed captain complained to his driver. "Mother F….. N……!" "I hate his f….. guts!" "I know what happened…the black bastard was suckin up to the bosses – him and that red n….. half breed! Because the two of them sambos and that broad talked them into believing this bull**** about a f….. bear. Ain't no way in hell no Goddamn bear is doin all this ****! That ole man and black *** with them f….. college degrees say its so…they go and believe em." The captain hatefully continued complaining. "Actually, I wouldn't mind poking that broad myself…she's definitely a looker. I wouldn't even mind the fact that she's black – I'd have her black ass kissin my feet, washin my ass, swingin and suckin on my d… in no time…I'd have her do it every time she saw me, as soon as I walk in the door – f….n n…..s!" "Sergeant, make sure that my car is brought back to my house…I don't want no sambos drivin it or touchin it!" "You got that sergeant? The sergeant nodded and drove on.
*/
"Amazon"
http://www.amazon.com/Gregory-V.-Boulware/e/B00OI16PDI/ref=ntt_dp_epwbk_0
https://authorcentral.amazon.com/gp/profile
http://www.authorsden.com/gregoryvboulware
And
"Twitter"
https://twitter.com/AuthorBoulwareG
https://twitter.com/hashtag/BoulwareBooks?src=hash
~ 'The E-Store for Books by Gregory V. Boulware, Esq.' ~
http://boulwareenterprises.com/-_A_Portentous_Epoch_~.html
~BoulwareEnterprises~
http://www.BoulwareEnterprises.com
https://about.me/gregory_boulware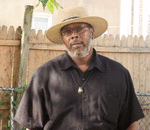 Posted By: Gregory Boulware, Esq.
Monday, August 21st 2017 at 11:17PM
You can also
click here to view all posts by this author...