Home > Blogs > Post Content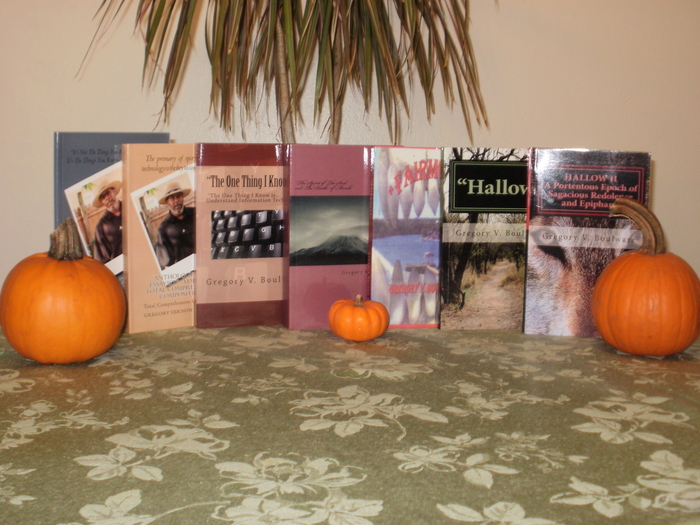 /*
~ 'They Stood Up For All Human Dignity!' ~
By
Gregory V. Boulware, Esq.
https://independent.academia.edu/GregoryVBoulware
"Once Upon A Time In America!"
"A proud and strong people graced thte shoreline with their arrival, and despite efforts to shackle their dreams, the human spririt would not be contained. They refused limitations and replaced them with genius. For what they had to offer was a treasure that knew no bounds. And that treasure was to touch every walk of life. They helped settle the West. They invented America's original music. Through simple acts of courage they stood up for all human dignity. And they've cultivated leaders for the next millennium.
Chevrolet Motor Company has espoused the recognition of America's greatness is its diversity of people. They've not only wanted to encourage you to continue this journey through America, but our continuation on together and add to the treasure.
~ GM Corp., 1998 ~
>
"The Colour of the Old West"
They told us that Bill Pickett and Willis Meade (remember Lonesome Dove?) were white while they have been known to actually be Black…and we believed them. Have you ever seen movies and TV shows where the army troop and wagon trains use scouts who were always White? Did you stop and wonder how these white frontiersmen got to know the lay of the land? How were they able to communicate with Native American War Parties when all they've ever done was bring slaughter, ruin, and death to these noble people?
The Black and (so-called) Red Man were in fact, kinsmen!
http://colouroftheoldwest.blogspot.com/
*/
~BoulwareEnterprises~
http://www.BoulwareEnterprises.com
https://about.me/gregory_boulware
#Mumia #FreeMumia #TakeDownTheRizzoStatue #BLM #3rdEye #BoulwareBooks #FindingYourRoots #FirstNations #HouseofJudah #NAACP #WilliamStill #PhillyTrib #MuhammadAli #MichaelCoard #RodneyMuhammed #KnowledgeIsKing #NativeVoices #SunnyRedCloud #socialmedia #TheJohnsonHouse #Sallassie #BlackLivesMatter #FirstNations #NativeAmericans #Freedom #Biracial #BlackIndians #Latinos #History #ManyriversPBS #Emancipation #Americans #12Tribes #Boycott #JohnLewis #DrKing #MartinLutherKing #JesseJackson #BlackPanthers #IndependentBlackMedia #NavajoNationCouncil #NavajoCodeTalkers #NativeTeams #AIVMI #WordPress #BlogSpot #Amazon #KDP #Tumblr #PinteRest #trump #Norizzostatue #PhillyNews #Boulware #Berean #CCPedu #TempleU #CheyneyU #LincolnU #BlackPharoahs #BlackCowboys #BlackHistory #BlackHerstory #BlackThen #BlackInAmerica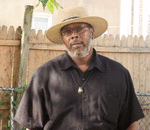 Posted By: Gregory Boulware, Esq.
Saturday, August 19th 2017 at 2:00PM
You can also
click here to view all posts by this author...
/*

~ '58 Stories and Flights of Rule From Above' ~

"The Place of Division"
(Trump Tower)
By
Gregory V. Boulware, Esq.
http://blackhistory.com/cgi-bin/blog.cgi?blog_id=306317&cid=10
https://boulwareenterprises.wordpress.com/2017/02/13/974/
http://blackhistory.com/content/306317/58-stories-and-flights-of-rule-from-above

"In the beginning, there was nothing. Then they were driven out of 'Eden.'
Sin was the temptation!"

"And they began to build, and in the fourth week they made brick with fire, and the bricks served them for stone, and the clay with which they cemented them together was asphalt which comes out of the sea, and out of the fountains of water in the land of Shinar. And they built it: forty and three years were they building it; its breadth was 203 bricks, and the height [of a brick] was the third of one; its height amounted to 5433 cubits and 2 palms, and [the extent of one wall was] thirteen stades [and of the other thirty stades]." – They Intended To Build It Right Up To The Heavens!
~ (Jubilees 10:20–21, Charles' 1913 translation) ~

According to the 'Hebrew (and others as well) Scriptures,' Nimrod was a bold, strong, and boisterous King of Babylon. This man 'Nimrod,' is/was the Son of Cush, Son of Ham, and Son of Noah who was the son of Lamech, and son of Methuselah.

Albeit, Brother Nimrod was the fiercest and mightiest of warriors, he held a god-like tendency. He wanted men to bow down to him and not to "The Most High." Have you ever wondered why prayer was removed from public schools and many public gatherings? Have you ever wondered why only certain religious holidays are observed while others are not in today society?

The meaning of his name is supposed to mean "Rebel" according to the Hebrew verb 'marad.'
Adding an "n" before the "m" it becomes an infinitive construct, "Nimrod." (See Kautzsch 1910: 137 2b, also BDB 1962: 597). The name Nimrod could have also been the derisive term of a type, a representative of a system that is or could have been described as a system that is epitomized in rebellion against the Creator, the One True God.

The Holy Bible (and other Holy Books as well) records the civilizations after "The Great Flood." It has been said that a well-known tale of a man who fits a certain type as described by the Babylonians, the Assyrians, The Hittites, and the Sumerian's as 'Gilgamesh,' aka, "Nimrod!"
~ (Genesis 10:8-12) ~
The immigrant who sits atop the ivory, glass, and steel tower ruling over the land filled with immigrants refused the admission of 'fresh immigrants' into "The Land of Milk and Honey." He has no need for the offerings of "The White House." It's his house alone that rules!

Now this man claims all of the fame that is due other men (and women). He claims the praise and humbled prayers due to 'The All-Mighty" from men (and women) at all times.
The Wise Josephus said "Here is precisely what is found in the Gilgamesh epics. It was Gilgamesh who set up tyranny; he opposed "Yahweh" and did his utmost to get people to forsake "Him."

"Immigrants Make It Happen"
~Hamilton~

'The Tower of New York!'
A dangerous human being can sprout from virtually anywhere in the world. The power to deliver the death of a planned nature is cooperation from within. Religious, Racial, and/or difference of appearance have no bearing on denial of inclusion. This place, this country has its roots in immigration…an insurmountable amount of people have migrated to this continent and made claim to it regardless of the fact that indigenous human beings have already been established as such. That's called invasion and occupation as opposed to immigration. Yet, the grand-fathered occupiers make laws and rules that affect the comings and goings of any and all who...(More):
http://blackhistory.com/content/306317/58-stories-and-flights-of-rule-from-above

*/


Senator Chappelle-Nadal said she hopes the President is killed. Republicans and Democrats have called on her to resign.
https://www.yahoo.com/gma/missouri-gov-eric-greitens-demands-removal-state-senator-055803940--abc-news-topstories.html



Saturday, August 19th 2017 at 2:39PM
Gregory Boulware, Esq.
/*

'No Rizzo Statue Here!'

"Person Throws Eggs, Places 'Shame On President Trump' Sign On Controversial Philly Statue"
August 15, 2017 11:54 PM
Filed Under: Frank Rizzo statue, Helen Gym, Council Person At Large, Philadelphia, PA
http://philadelphia.cbslocal.com/2017/08/15/frank-rizzo-statue/

PHILADELPHIA (CBS) — A statue that sits across the street from Philadelphia's City Hall is drawing new scrutiny.

Some critics are calling for the removal of a monument that honors Frank Rizzo, the city's former mayor and police commissioner.

The statue was dedicated in 1998 and rumblings to remove it date back to at least a year ago.

Late Tuesday night, a large sign was taped onto the front of the statue saying, "Shame on President Trump". CBS3 has also learned that two eggs were also thrown at the Rizzo statue.

"All around the country, we're fighting to remove the monuments to slavery & racism. Philly, we have work to do. Take the Rizzo statue down."

Gym says the prominent placement of the larger-than-life statue is a problem.

"Being in the center of our city, as you can see, it's a direct scene right from our office," said Gym. "It's a question about what are we uplifting."

Gym's tweet comes in the wake of what's happening in Charlottesville, Virginia. The recent white power and hate group protests, and counter protests, have been centered around that city's decision to remove a statue of Confederate Gen. Robert E. Lee.

Gym says she's not comparing Rizzo directly to a Confederate general. She just feels it's time to account for all history, including recent history.

"It's about healing our own sins, about confronting our own past and moving forward," she said. "Memorials are not just about the past, they're about who we choose to honor today."

Gym does believe she'll get enough support to begin the conversation and get this statue removed over time.

Council member Gym (G-him) does believe she'll get enough support to begin the conversation and get this statue removed over time.

After the statue was vandalized Tuesday, officials have surrounded it with fences.

~ Helen Gym ~

https://search.yahoo.com/search?p=rizzo+statue+in+philadelphia&fr=uh3_news_web_gs&fr2=p%3Anews%2Cm%3Asa
http://philadelphia.cbslocal.com/2017/08/15/frank-rizzo-statue/

Mayor Mitch Landieu of New Orleans: "A Sanitized Confederacy"
Posted By: Janet Jackson
Thursday, August 17th 2017
http://hbcuconnect.com/content/326942/why-monuments-must-come-down-this-is-the-best-explanation
http://www.huffingtonpost.com/entry/new-orleans-mayor-confederate-monument_us_5995a3d3e4b0d0d2cc84c9a7?ncid=inblnkushpmg00000009

*/

Saturday, August 19th 2017 at 3:01PM
Gregory Boulware, Esq.
Blogs Home