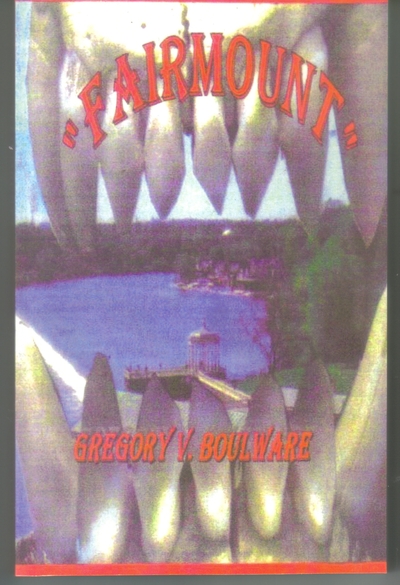 /*
~ "By Golly, They Do Get Big" ~
"Fairmount"
The Series
By
Gregory V. Boulware, Esq.
https://gvb1210mine.wordpress.com/
"The Horror of It All…!"
The race against time begins in Philadelphia's Fairmount Park. Dead bodies were compounded from one side of the river to the other. From Alaska and down through Canada the dealers of death are pursued in the hope of bringing the killing to an end. The city's officials are at odds with one another. The populace is on edge and demanding closure…an end to the terror that has the city in a grip of fear, turmoil, and a cold sweat of terror.
"The brown and black bear exhibit was destroyed…it was obliterated. The bears where on the loose – no one knew where. Six brown bears, five black bears, two grizzlies, and a female Alaskan Kodiak were roaming the streets. The supervisor of zoo guards franticly searched the terminal screens. They were nowhere to be seen. Another call came into the guardhouse. The guard on the east side of the campus reported the fence being smashed and bear prints leading out into 34th Street! In the darkened evening sky, two little ones huddled together during the excitement and exposure to sudden freedom. No one knew of their existence."
"Many of the tracks were those of fully-grown bears. The two sets of tracks that pointed towards the railroad overpass proved to be of high interest to the men. They were two sets of tiny paw prints."
"34th Street was cordoned off as well as the surrounding area of the west Philly neighborhood. On Girard Avenue from 33rd Street to 40th Street and Girard on 34th Street to Spring Garden Street. The two men crossed 34th street back to the zoo campus, each cradling a bear cub in their arms. Once safe lodgings were set for the twin babies, the hunt was on for the other fourteen escaped bears. The ranger ordered photographs of every inch the campus especially the damaged cages and trespassed areas – from the zoo trails and broken fences and gates. A zoo official and bruin handler was standing near the broken fence on the 34th street side of the campus. He approached with an obvious demeanor of anger. "What in the hell are you idiots trying to pull?" Other zoo reps looked at each other in confusion and replied, "What do you mean, sir?" Glenn interjected, "You know…you people really know how to piss me off! First you go up to the top of the world and **** with the animals up there, causing them to do **** they don't normally do! Then you stick them with all kinds of **** that only God knows what – and now you got two kidnapped cubs in your zoo! Where is the record of their adoption and housing? How'd they get here in the first place – why the secret of their being here? And now you've got fourteen ****in bears wandering through the park and the Goddamn city!" The Ranger screamed."
>
HERE ARE 13 OF THE BIGGEST BLACK BEARS EVER HUNTED
by
David Smith
http://www.wideopenspaces.com/biggest-black-bears-youll-see-today-slideshow/
Black bears may not get as big as browns or grizzlies, but by golly, they do get BIG.
While black bears don't generally grow as large as their brown, grizzly and polar bear cousins, these brutes can get pretty monstrous and scary. Adult blackies typically weigh between 100 and 500 pounds. Anything over that and we're talking humongous territory.
Wikipedia says that, "The biggest wild American black bear ever recorded was a male from New Brunswick, shot in November 1972, that weighed 902 lb after it had been dressed, meaning it weighed an estimated 1,100 lb in life, and measured (7.9 ft long.)"
704-pound black bear taken in Pennsylvania by 21-year-old Tyler Wilbur of Annville, Pennsylvania. It is his first black bear and had a chest girth of 64 inches. Tyler stalked the bear in a harvested corn field to take a perfect shot with his crossbow. To give you an idea of proportion and size, Tyler is 6 feet 2 inches tall.
"The bear was a beauty, 'squaring' (nose to tail, plus tip of claw to tip of claw, measuring 8 feet and one inch. His skull measured 20 5/16, making the B & C Awards minimum of 20 inches. Both measurements are more common for a grizzly bear than a black bear. We guesstimate the bear's age at over 20 years. What a wonderful experience!" – Bob Keagy
The bears on Prince of Wales were recently reclassified by Safari Club International as Coastal/Island Black Bear due to their massive size. There are more record-book black bear entries from here than the rest of North America. They regularly produce monster bruins that weigh over 350 pounds, square out between 7 feet and 8 feet and have skulls that score between 19 1/2 inches and 22 inches.
http://www.wideopenspaces.com/biggest-black-bears-youll-see-today-slideshow/
>
"The Grizzly is a vanishing monarch. It is usually found to be much larger than its cousin, the Black Bear. The Grizzly usually weighs up to one thousand pounds. The only North American Black Bear is the Kodiak. There is a significant physical difference between the Black Bear and the Grizzly. The Grizzly's face has a curved-in appearance whereas the Black Bear has a straight face. The Grizzly has a shoulder hump and very long straight claws. Its color can range from a yellowish shade to almost black. Some have light-tipped hair that gives a virtual grizzled look. Sometimes these bears can also be identified as Silvertips. The mighty Grizzly once ranged from Alaska to Mexico. Now they have almost disappeared from the Canadian border. They have been seen in the wilderness areas of Idaho, Montana, and Wyoming. The National Park in the American West is the most likely place to see Grizzly's, much like his animated kin, 'Yogi Bear' of Jelly-Stone Park. Grizzlies are closely related to the Alaskan Brown Bear. Some experts consider the two are the same species. "
"The Great White Bear – the Polar Bear roams the ice packs and costs of the Arctic Ocean. The weight of these great white bear may be as much as one thousand pounds. A powerful swimmer, it has been found for out at sea. Polar Bears have been known to travel from one iceberg to another. With keen eyesight and an extraordinary sense of smell, makes this great bear a proficient hunter. Polar Bears have been known to hunt walrus pups, seals, large fish, and other catchable prey. One technique of this huge animal is to hide its nose; which is often black, as well as its paws; in the snow. The mass of its body is as white as the surrounding terrain that masks its presence."
Anger, racism, and greed are exposed among the highest order. Philadelphia Police commanders are placed under tremendous strain to control its inner city workings to quell this evil overshadowing of the town. One Black Cop and the Native American Ranger are in the battle of their very lives and careers with the confrontation of white apprehension in the capture of the killer.
Read All About It the newest form of Terror that has gripped the City of Philadelphia…
The Fairmount Park Rapist became second fiddle to this latest horror in our city's parkland…where no one is safe! No one in able to control, contain, or prevent the attacks of this killer that stalks the area…save one man who knows the inner workings of the mind of this murderer!
...Til Next Time.
'G'
http://www.bookcrossing.com/mybookshelf/GVBoulware/all
"Amazon"
http://www.amazon.com/Gregory-V.-Boulware/e/B00OI16PDI/ref=ntt_dp_epwbk_0
~ 'The E-Store for Books by Gregory V. Boulware, Esq.' ~
http://boulwareenterprises.com/-_A_Portentous_Epoch_~.html
"Twitter"
https://twitter.com/#!/AuthorBoulwareG
https://twitter.com/hashtag/BoulwareBooks?src=hash
~BoulwareEnterprises~
http://www.BoulwareEnterprises.com
https://about.me/gregory_boulware
*/
#Fairmount #ShortStory #Review #Horror #BoulwareBooks #KickStarter #WritersDigest #BuzzFeed #DailySignal #Regatta #Shaman #Hunting #Alaska #Yukon #Shooting #BlackBears #BrownBears #Grizzlies #PolarBears #Wissahickon #EastFalls #Boating #Fishing #ValleyGreen #YogiBear #SmokeyTheBear #DailyProgress #WideOpenspaces #IoT #BlackAndNobleBooks #HBCU #BlackWritersMuseum #LifeStyle #TheDailyWeb #TheHerald #TheWashingtonPost #MindTV #Metro #AIVMI #TheIndigenousPeoples #IndependentBlackMedia #NavajoNationCouncil #KnowledgeIsKing #NavajoCodeTalkers #NativeTeams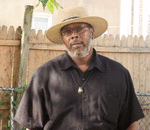 Posted By: Gregory Boulware, Esq.
Wednesday, August 16th 2017 at 10:58PM
You can also
click here to view all posts by this author...