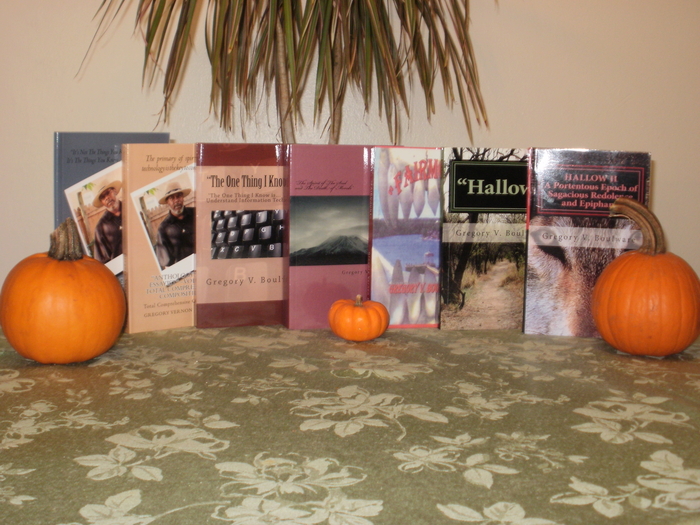 /*
~"Counterfeit Protections"~
By
Gregory V. Boulware, Esq.
'The Beat Goes On – The Bull of Healthcare Reform…'
"In Pennsylvania, If A Republican-Backed Bill Purports to positively Impact Women's Health, Preserve Women's Rights Or Protect Religious Liberty, It Likely Doesn't Intend To Do Any Of Those Things"
~T.M./P.W.~
Planned Parenthood has been spoken of in numerous articles, journals, and various reports as well. This reporter has condemned the organization in its role concerning abortions and/or abortion control; as a major player and or contributor in the history of the "MAAFA."
"A term (Swahili) used to describe the history and ongoing effects of atrocities inflicted on African people."
http://blackhistory.com/content/273292/maafa-life-after-conquest
Records also show how the 2011 regime provided 'STD' care for more than 120,000 men and women in this locale alone. They've provided approximately 200,000 'STD' tests along with over 40,000 cervical-cancer screenings while detecting about 5 to 6,000 abnormal PAP tests. Untreated abnormal cells often lead to cancer.
More records show, according to the organization, that about 95 percent of their provided services are of a preventive nature. Harrisburg republicans want to do away with the healthcare benefits that many of the group's patients depend upon. They have already made it more than difficult for low-income women to have accessibility to the much needed medical services. Obtaining a legal abortion has become nearly an impossibility with such mean-spirited opposition. Thousands of Pennsylvanians have depended and relied upon Planned Parenthood and other affordable health care providers and facilities that are threatened by detrimental state bills offered by the minions of the state's G.O.P. members and supporters.
One such patient who offered testimony, spoke with reporters and the writer of the story which appeared in the 'Philadelphia Weekly' ('PW'). It was called "How To Spot A Counterfeit." The article was published June 13-19, 2012. Tara Murtha recorded the sufferings of patients, particularly one who could not afford one hundred and fifty dollars a year, let alone a whole month.
"They saved my life!" The woman went on to say that being unable to meet many of the financial hurdles, paying ten dollars and getting all the needed literature concerning lumps in the breast and such, really makes the clinic "A One-Stop Shop!"
In pointing out the masquerading republican-backed bill, 'Tara' said she wouldn't be surprised to hear about another bill purportedly in support of women's health.
"I wouldn't be at all surprised to hear about republican-backed resolution to rename the 'Uterus' to "Our-terous!"
Another point made by Tara caused me to smile to myself as well.
"Spotting Counterfeit Bills can get confusing. However, one doesn't have to follow politics closely to learn how to detect a fake when one crosses the path!"
The article mentions a 'Butler County Representative' who attempted to smuggle in a most vile and horrible bill of goods with his fake attempt at 'giving a damn about poor-people's health.'
Does the name 'Daryl Metcalfe,' Republican, ring a bell?
Murtha also says he introduced a bill that would sever all state funding to health care centers across the Pennsylvania that provide aboration services.
Didn't this guy know that Pennsylvania Law had already prohibited state funding for abortions in 2012? It's currently 2017. I really wonder if he knows what time it is?
They continually attack President Obama and all of the many good things he has done and the numerous programs that have been implemented in support of "The People – All People" across the board. One such action is the constant brow beating use of the term "Obamacare!"
There's no such thing – it's correctly titled "The Affordable-Care-Act!"
It's not perfect…it's nowhere near perfect, but its a step in the right direction. People who have never had coverage before, were enabled with the ability to access health care for the first time for themselves and their families.
This guy actually attempted to peddle a fake bill of goods; disguising the hatred held for poor and needy constituents across the state, especially those who reside in the city; that are just another "Counterfeit Bill!"
Records indicate that particular introduction is simply one of many fake bills or impostors launched by politicians who lie and pretend to give-a-**** about the health of poor people, let alone poor women and children in Pennsylvania or nation-wide for that matter. All they want to do is demolish, destroy, ridicule Barack Obama, The Black Man, erase, and take back poor folks' access to health care; any form of prosperity, and name-bash 'our President's Legacy' with terms like 'Obamacare,' a.k.a., "Let's Take Back Our Country – Let's Take Back America!"
Remember the "Susan B. Anthony List?" It's a 'pro-life' political-action-committee, and the "Alliance Defense Fund,"…A Christian Group. It was they who wrote the boiler plate 'fill-in-the-state-name' legislation for Metcalfe's bill, according to the 'PW' publishing.
"Women's Health Funding Priorities Act," is/was the name of the proposed bill. Many have asked themselves who it was that actually penned the way it was written.
"Agenda-Driven Shills" rarely bother to write their own proposals. Its usually the back drop operation of special interests groups or other lobbyists with personal desires, political or otherwise.
The de-funding of PAP smears, cervical cancer screenings, birth control, and STD screenings in order to shut down abortion clinics and serivces is not prioritzing anything except "A War of Cultures."
Moving right along… In case you were wondering about this guy Metcalfe…its been said that he is or at least was well-known throughout Pennsylvania (I've never heard of him) State as a vehement social conservative who certainly held little to no prior interest in women's health nor the health of poor people, Black, White, or otherwise.
Seeing or realizing who it is that's standing next to or in support of whom it is that proposes harmful legislation is what's described as the next step in recognizing a counterfeit bill.
One such individual, says, Murtha, was 'Diane Gramley,' a spokesperson for the Pennsylvania chapter of the 'Mississippi-Based-American-Family-Association (AFA). The groups mission is to solidly stand up for "Traditional Judeo-Christian Values!" The group's website featured a section regarding a so-called "Homos*xual Agenda.":
American Family Association
(Not to be confused with American Family Foundation)
The American Family Association (AFA) is a non-profit organization based in the United States that promotes fundamentalist Christian values. It opposes same-s*x marriage, pornography, and abortion. It also takes a position on a variety of other public policy goals and has lobbied against the Employee Free Choice Act.It was founded in 1977 by Donald Wildmon as the National Federation for Decency and is headquartered in Tupelo, Mississippi.
The AFA defined itself as "a Christian organization promoting the biblical ethic of decency in American society with primary emphasis on television and other media," later switching their stated emphasis to "moral issues that impact the family." It engages in activism efforts, including boycotts, buycotts, action alert emails, publications on the AFA's web sites or in the AFA Journal, broadcasts on American Family Radio, and lobbying.The organization is accredited by the Evangelical Council for Financial Accountability (ECFA) and posted a 2011 budget of over US$16 million. AFA owns 200 American Family Radio stations in 33 states, seven affiliate stations in seven states, and one affiliate TV station (KAZQ) in New Mexico.
AFA has been listed as a hate group by the Southern Poverty Law Center (SPLC) as of November 2010 for the "propagation of known falsehoods" and the use of "demonizing propaganda" against LGBT people.
https://en.wikipedia.org/wiki/American_Family_Association
Several reports indicate the 'AFA' is a hate group. The non-profit Civil Rights Organization, "Southern Poverty Law center," was adamant in its condemnation of the group and groups like it.
Another woman spoke with Tara explaining that she was "a poor kid who came from poor kids." Its not science fiction to realize the non-existence of health insurance and/or doctor visits of poor folks. And still, another woman stepped forward to add her experience and opinion.
"My name is 'Sara-Anne.' I live and work in 'Philly.' While in college, I traveled from school to the Planned Parenthood Facility in Center City. I made my trips to get the annual check-up and PAP smears that so many women rely on. Hell, everyone I knew on campus traveled down to center city to get thier examinations and treatments."
The other person standing with Metcalfe was the bill's co-sponser and Republican State Representative, Kathy Rapp. She represented 'Forest,' 'McKean,' and 'Warren Counties.'
Often times, many people who reside within the city, pay little to no attention to what's happening in the rural regions and counties. They…we often pass it off as "white-folks business."
Well, I'm here to tell you…paying attention to "white-folks business" is one of the main reasons why the sitting president is sitting today!
Rapp represented 'big-wig' lobbying groups like "Americans United For Life." It was she who sponsored their agenda for a mandatory "Trans******l Ultrasound Bill." They called it "The Women's-Right-To-Know-Act."
The inventors and supporters of this notorious bill could not even answer simple questions about it, not to mention its inaccuracy.
The mule who happens to be female, is often the one designated to smuggle in the ill-minded goods.
Now what happened next, says Tara, "is one hell-of-a-white-hot-clue in thier witless cause…was the invoking of the name of one vile, degenerate, notoriously evil, and insidious creature, 'Dr. Kermit Gosnell, worth mentioning?
Gosnell was charged, tried, and convicted in the deaths of seven babies and a woman in his "run-down, filthy, and diseased riddled clinic in west-philly. He was labled as "America's First Serial Baby-Killer!" He was also, however, called 'the patron saint' of the anti-choice activists.
Apparently, the shady right-wing lawmakers are more than willing to slap Gosnell's name onto laws designed at making access to clean and safe abortion services even more difficult than ever before. These types of actions actually increase the odds of another 'Gosnell-like-black-market-butcher-shop to move into poor neighborhoods, setting up shop, and becoming entrenched while preying upon the needs of poor and desperate women.
Diane Gramley did not speak of 'STD' screenings or cervical examinations. She slid along the path of "who are you going to believe, me or your lying eyes?" She did that when she spoke of "zygotes and fetuses."
"What would have happened to us if we'd killed the one baby who would have found the cure for cancer?"
Gramley seemingly forgot about co-hort Bryan Fischer, the man who announced with staunch brashness, "God will cure Aids When Gays Stop Having s*x!"
…Yeah, okay, tell me another one. Like Tara, I'm also waiting for the next counterfeit bill. We all know they're not far behind.
The one thing that is assuredly clear is the fact that these "Anti-Healthcare Agents" have taken away the tranquil reassurances of current healthcare coverage with their constant cries and no solutions. …And when they do come up with one or two, their 'Dead Wrong!'
Tranquil you might ask? …Well, maybe not so tranquil with the way the current insurance coverage system is functioning, but coverage non-the-less!
"The Affordable Healthcare Act" continues to be a fledgling flying in the right direction…until it is completely and utterly fixed, once and for all by and for – 'ALL AMERICANS, NATIVE and IMMIGRANT ALIKE!
Tearing it up, ripping it all apart, and/or destroying it entirely is not the answer. The only solution is to slowly, correctly, and methodically operate and suture the wounds seeping impurities of difficult implementations due to improper communication, wasteful and in-appropriate financial practices or accommodations.
The question remains…why can't America get its act together – why can't America insure it's people; all of them; just like any other contemporary nation of planet Earth?
And still today…they argue, fight, and cuss over something that none of them truly understand. Maybe one of these days, they'll get it right, hopefully before we all die off. The only ones who actually benefit are the insurance companies and their compatriots…they sit and grin and get paid while the silly politicians, do what silly politicians do while they get paid as well…doing absolutely nothing!
What they ought to do is what my Grandmother used to say…
"If You Don't Know, Ask Someone!
Til Next Time…
'G'
http://www.BoulwareEnterprises.com
http://www.amazon.com/Gregory-V.-Boulware/e/B00OI16PDI/ref=ntt_dp_epwbk_0
>
'Healthcare Reform: "Old Time Politics – Again"'
By
Gregory V. Boulware, Esq.
https://boulwareenterprises.wordpress.com/2017/07/15/healthcare-reform-old-time-politics-again/
"Red Next To Black, Friend to Jack – Red and Yellow, Kill A Fellow!"
"The 'Healthcare Bill' projected by the GOP, will surely kill many people!"
Brother 'Obama' spoke straight from the heart — directly to Republicans steamrolling the demise of the so-called "Obamacare."
"Public service is not about sport or notching a political win…It's to make people's lives better, not worse!"
~President Barack Obama~
http://blackhistory.com/cgi-bin/blog.cgi?blog_id=325994&cid=10
>
"Preventing Trump's Wars"
By
Rick Cooley
https://wordpress.com/read/feeds/5123004/posts/1528712520
"In recent weeks, we've witnessed typical DC turmoil regarding both President Trump's Administration and the GOP dominated Congress. News seems to center around three main areas – the Russian/election tampering/Trump campaign alleged collusion dealing with last fall's election, the Senate's continuing attempts to make a mess of the American health care system and President Trump's somewhat contradictory attempts to show international leadership while withdrawing from major international commitments at the same time.
These aforementioned circumstances have served very nicely to give Donald Trump pretty much a blank check to do as he wishes with regard to our military adventures abroad. In the wake of the terrorist attacks on this country on 9/11/01, Congress took action passing legislation giving the George W. Bush Administration great leeway to deal with the aftermath of the death and destruction wreaked on the Twin Towers, the Pentagon and rural Pennsylvania by Al Qaeda on 9//11.
Homeland Security was formed. Afghanistan and Iraq were invaded. Trillions have been spent. Thousands of Americans have been killed with many thousands more wounded. Untold numbers of people in Iraq and Afghanistan – many innocent civilian men, women and children – also became casualties."
(More):
https://wordpress.com/read/feeds/5123004/posts/1528712520
*/
"Twitter"
https://twitter.com/#!/AuthorBoulwareG
https://twitter.com/hashtag/BoulwareBooks?src=hash
#BlackAuthors #Boulware #BoulwareBooks #HBCU #BlackWritersMuseum #onWURD #12thTribe #BlackInAmerica #SNCC #SCLC #NAACP #COAR #JohnLewis #DrKing #MartinLutherKing #PhillyTribune #PhillyTrib #SojournerTruth #Sojourner #BlackHistory #History #HerStory #KnowledgeIsKing #BlackThen #P2P #3rdEye #CongressionalBlackCaucus #PaulRobeson #JamesBaldwin #BlackToLive #Nibbies #KDP #HealStorian #TheIndigenousPeoples #FightThePowerThatBe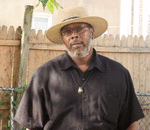 Posted By: Gregory Boulware, Esq.
Wednesday, July 19th 2017 at 12:32PM
You can also
click here to view all posts by this author...