OHIO--A fight at a Cleveland nail salon went viral on Facebook and now the owner of Fantasy Nails on West 25th Street has released the surveillance video from the salon.
The incident happened around 4 p.m. March 28.
According to a Cleveland Police report, customer Adeshola Mohom went into the salon and complained about the manicure she received on Saturday, March 25.
Dang told her he would help her when the store was less busy, according to the report.
Mohom sat down but then became loud and abusive toward the staff, police said. The report said she assaulted another customer who told her "maybe if you ask nicely, they will help you."
After Mohom allegedly assaulted the customer, Dang grabbed her from behind and tried to get her out of the business.
"I bear-hugged her to keep her and everybody else out of harm's way. Keep in mind, I do have a pregnant wife in the salon. There's no way that I'm gonna give her any chance to hurt anybody else," said Dang.
Dang says Mohom left his body riddled with scratch marks. After watching the surveillance, police say he and the other customer could press charges since Mohom threw the first punch.
But Dang wants to move forward even though there are still many questions about how the whole thing went down.
"Do you feel that you held her hostage?" asked Cleveland 19 News Reporter Sia Nyorkor.
"I just tried to keep her from harm's way, keep her safe and keep other people in the salon safe," said Dang.
Dang says he's received death threats and people are threatening to boycott his business. In the end, he wishes none of this happened.
"What would you do differently?" asked Nyorkor.
"I would probably fix her nail right away and let her go on with her business. But besides that, I would probably just let her go because I have a surveillance camera and would let the police take care of all this," said Dang.
Police said the security video camera footage confirmed Dang's story.
No other customers were hurt. No charges have been filed.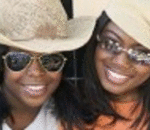 Posted By: Siebra Muhammad
Monday, April 3rd 2017 at 12:46PM
You can also
click here to view all posts by this author...