There is no lack of people out there – whether family members, workplace associates, neighbors, exes, "friends" or others – who seem intent on making your life miserable. The truth is that many people operate with bad behavior. The reasons for this are many, but include:
• Lack of self-esteem or self-confidence
• Unhappiness with themselves or their lives
• Trauma
• Difficult situations such as financial duress, job loss, health issues etc.
• Jealousy or envy of others
• Difficulty communicating
• Narcissism
When someone exhibits destructive, mean or otherwise uncaring behavior, they are usually acting out from something going on with them, not with you. They may say it is about you – "Oh, you make me SO mad!" – but the reality is that people who manifest these negative behaviors are showing an outward display of inward pain.
https://youtu.be/GApdqY7Oflg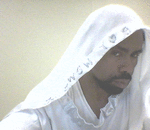 Posted By: Tazadaq Shaah
Sunday, March 26th 2017 at 3:23PM
You can also
click here to view all posts by this author...