Contract by Consent.( Status, Jurisdiction, Adjudication) It's always about the contract!
Does the court have Jurisdiction? Did you grant jurisdiction by an implied contract? Do you know contract law?Do I have a right to travel or am I a driver?
Is there a difference between traveling in a conveyance and driving in a motor vehicle? Does code, statutes, ordinance apply to the sovereign soul as they do the citizen? What is your status who are you?
Donate:
https://www.paypal.com/cgi-bin/webscr?cmd=_s-xclick&hosted_button_id=9S3FVBKYEY86W
Phone: 917-752-5081
NOW THAT YOU HAVE OUR CHANNEL SUBSCRIBE STUDY AND VIRAL THIS VIDEO TO AS MANY OTHERS AS YOU CAN.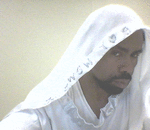 Posted By: Tazadaq Shaah
Sunday, March 5th 2017 at 8:05AM
You can also
click here to view all posts by this author...