Millions of persons use the phrase "accepted for value" everyday without knowing what it actually means and why it is so powerful if one is exempted from levy and a creditor. As one of the people I Tazadaq have the right to make personal choices that affect your commercial affairs. You can be in control also, or you can be controlled. Acceptance for value is one means of being in control
Agree with thine adversary quickly, while thou art in the way with him; lest at any time the adversary deliver thee to the judge, and the judge deliver thee to the officer, and thou be cast into prison. Verily I say unto thee, Thou shalt by no means come out thence, till thou hast paid the uttermost farthing. Matthew 5:25-26
To form a binding contract with the United States through offer and acceptance, someone must initiate the negotiations. Either they will initiate, or you will. The one who makes the offer is humbling himself and honoring the other party through the offer of something as consideration for the purpose of getting consideration from the other party. Consideration can be money, interest in property, or performance (energy), or anything that will support a simple contract. In modern commercial transactions, gold, silver, and things are not "value", but promises can be value. Interest in things is value. The consideration on both sides must be equal for the transaction to be balanced. Value on one side = value on the other side. Your communication can establish by your actions (not your words) that you are one of the people. It should contain the instrument that was issued and transferred to you for value, after you have accepted it for value. It should say what consideration you are offering (A4V instrument) and what you are requesting as consideration in return (setoff = distribution from the trust). Public and private do not mix, so a request for a distribution from the trust would be like asking for skdueodhs. The public does not know anything about a distribution from the trust, but it does know about setoff, and securities, and entitlement holders, etc.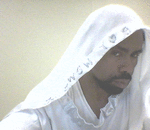 Posted By: Tazadaq Shaah
Thursday, March 2nd 2017 at 7:22AM
You can also
click here to view all posts by this author...