Thanks to the creation of social media networks people can get together online and hang out, chit chat, make new friends, etc. These networking sites can become quite addictive. Most of these sites take up a lot of your time and you get nothing in return – as far as monetary reward. But there are some sites that will actually pay you to socialize and make friends. LiteracyBase.com is an example. You wouldn't use it to become a millionaire overnight. But if you just wanted to generate some extra income, you might think about joining. You can publish blog posts or comment at blog posts or engage in lively discussions in one of the groups or forums. It's free to become a member and you're free to express yourself! :)
Sample Blog Post:
~ But He Likes Me! Yeah? So What! ~
(An opinionated discussion of the Trump-Putin "bromance" posted in the Politics and Government category) ~
http://literacybase.com/but-he-likes-me-yeah-so-what/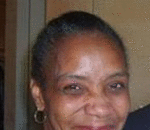 Posted By: Treathyl FOX
Saturday, January 14th 2017 at 2:30PM
You can also
click here to view all posts by this author...