I, Tazadaq Shah was compelled by our people's ignorance to record this video to Deprogram and Enlighten those of our people that still are under the restraints of slavery. Are you still a slave? If you have the courage to watch this entire video you may discover that you suffer from Post Traumatic Slave Disorder that was passed down though your family and systematically planned to keep we Hebrews, Moors and Africans Divided.
Willie Lynch delivered a speech at the Virginia colony on the Bank of James River in 1712. Lynch was a British slave owner in the West Indies invited to teach other Edomites his ways of controlling slaves.
Color differentiation was one of his methods.
In his exact words, "You must use the dark skin slaves vs. the light skin slaves, and the light skin slaves vs. the dark skin slaves."
He emphasized pitting dark against light
During the years of slavery in America this dark vs. light method was implemented.
Dark-skinned slaves were made to do field work outside.
Light-skinned slaves were allowed to take care of the daily house duties inside.
This approach turned the slaves against each other splitting them into two groups, light and dark-skinned.
The Beginning of Light Skin and Dark Skin
Willie Lynch
Lynch's proposal was the driving force of a rift, which escalated as slavery grew and become more widespread. His work plan split a group of people who should have been united, but were separated due to distrust and envy all over skin tone. I still see that today where those that suffer this sickness call my wife white or mixed because they are still drastically affected by that slave mind.
https://youtu.be/KgVoNUJAn18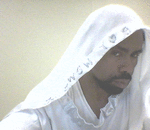 Posted By: Tazadaq Shaah
Thursday, December 22nd 2016 at 9:45AM
You can also
click here to view all posts by this author...