This is going to cut many Moors and Muslims. Let me first point out if I cut Moors I am cutting the National of Islam because Elijah Poole Bey was taught by Timothy Drew who became Noble Drew Ali. Many of you therefore will hate Tazadaq because I am an instrument of truth therefore because of selfish ego fulfillment some will not accept this and leave the so-called Moorish Science and acknowledge that they are Hebrew Israelite and are not the children of Ham or Moab. I have been compelled to take the sword away from the Muhammadians and Drew Ali followers. To do so I am compelled to decapitate the lying heads of to prevent them from calling the Muslim and Moors bodies into to submission under such deceitful heads.
While I have respect for Drew Ali to a degree I also now must expose his folly. If I do not expose this deception Ill die of an intellectual repression or have a Hebrew Israelites convulsion. 1927 Noble Drew Ali plagiarized the Circle 7 Holy Koran. It can't be Holy because it was taken from someone else works. If we use someone else works we should site the sources to give credit to the person to whom it truly belongs. Otherwise we miss lead others and have them thinking we are knowledgeable but he have stolen someone's else ideal or works and act as if its our own.If I take out Noble Drew Ali then Moorish American have not leg to stand on, therefore don't take this personal because if it is truth that you are in search of you wont get mad you will get your minds right and acknowledge and correct your wrongs. I am giving you that opportunity to do just that with this Right Knowledge.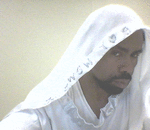 Posted By: Tazadaq Shaah
Saturday, December 17th 2016 at 7:37AM
You can also
click here to view all posts by this author...