This is a message for guidance for all people of all races. This is nothing but facts. Let me make this clear I do not go around attacking so-called white people I am not a minister of negative thoughts. Nor I am I like the KKK therefore do not reduce me to that. I love the Most High's creations but I am simply a Priest and Scientist. My job is to reveal unbiased facts If I am to raise people from a dead level then you must be taught the truth about yourselves in order to regain the Yah Like qualities born in you and to accept your true way of life.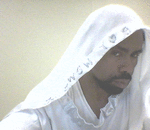 Posted By: Tazadaq Shaah
Saturday, November 26th 2016 at 8:11AM
You can also
click here to view all posts by this author...