A secured party creditor is someone who holds the superior lien over the Corporate Fiction, Strawman, debtor. Click the link below to Become a Secured Party Creditor TODAY via a UCC-1 Lien Filing Process and various other documents through our Redeption Status Correction Process. Becoming a Secured Party Creditor is your first step toward Sovereignty. s a Secured Party Creditor you can eliminate your credit card debt and stop foreclosures. Become a Secured Party Creditor TODAY. While the Secured Party Creditor status rebuts the presumption that you are property of the state, you must still bargain for your rights as a Sovereign. Only citizens (slaves) of the state have privileges. For Sovereigns, rights without contract are a fantasy. The first step in returning yourself to a sovereign individual is that you have to take back your artificial straw man (strawman), and reclaiming it as YOUR debtor. If you were to take a look at your driver's license, social security card right now, you would see your name in all capital letters. That is your straw man (strawman) that the government created for you. In order to take back your straw man (strawman) you need to become Secured Party Creditor. There are many benefits of being an SPC, one is the aspects of protections that it offers, another is the statements of fact that you make that become public record, and even the discharge abilities that some utilize with great success. Please note that if discharge or money is the only leading factor for your decision to become a Secured Party Creditor then you are not only going to have to invest a great deal of time in study, but also that the processes are not easy or simple nor can we walk the this path with you. These processes are not for everyone, and your greatest strength will be your knowledge.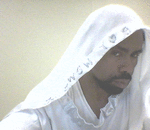 Posted By: Tazadaq Shaah
Monday, October 17th 2016 at 10:37PM
You can also
click here to view all posts by this author...