They believe that all true Christian churches are of the devil.
They believe Jesus is not a God, but is the Archangel Michael – the first being created by God.
They believe Jesus died on a stake, rather than a cross.
They deny that Jesus rose bodily from the dead.
They believe that ony 144,000 Jehovah's Witnesses will go to heaven. The rest will live forever in a paradise on Earth, never meeting the person who died for them – Jesus Christ.
They believe that salvation is impossible outside of the Watchtower.
They are not allowed to question the Watchtower leadership or teaching.
They claim you need to read the Watchtower's magazines and other material in order to understand the Bible correctly. If you don't read the Watchtower's books, you will "fall into darkness" – what they call reverting to normal Christianity.
They have falsely predicted the end of the world five times.
They have just changed a major Watchtower prediction that the end of the world would come before the generation of Witnesses born before 1914 died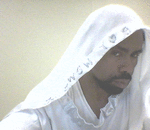 Posted By: Tazadaq Shaah
Tuesday, October 11th 2016 at 7:10AM
You can also
click here to view all posts by this author...