Are you suffering from foreclosure? If you answered yes to that question why have you consented to them foreclosing on you. See your problem is that you are a victim of aphasia. Now lets really look at the lawful meaning of suffer and you why see it is necessary to contact me a contact law expert a black belt in legalese
What is SUFFER?
To sufTer an act to be done, by a person who can prevent it, is to permit or consent to it; to approve of it, and not to hinder it. It implies a willingness of the mind. See In re Rome Planing Mill (C. C.) 0G Fed. 815; Wilson v. Nelson, 1S3 U. S. 101, 22 Sup. Ct. 74, 40 L. Ed. 147; Selleck v. Selleck, 10 Conn. 505; Gregory v. U. S., 10 Fed. Cas. 1197; In re Thomas (D. C.) 103 Fed. 274.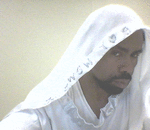 Posted By: Tazadaq Shaah
Sunday, September 4th 2016 at 8:56AM
You can also
click here to view all posts by this author...