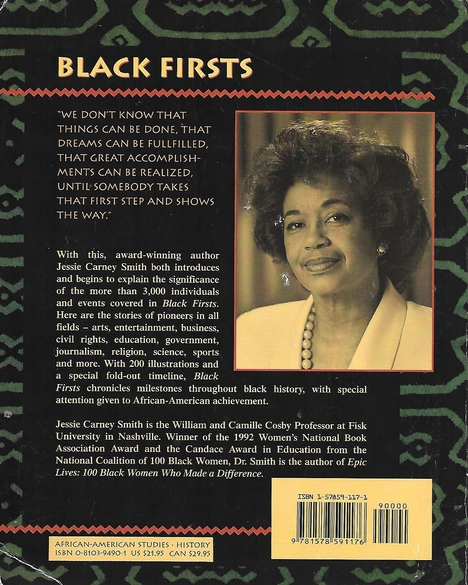 /*
More than 400 years of captivity could not stop the extraordinary achievements of Black People.
Danny Glover & Larry Hamm on Black Lives Matter, Police Killings & How to Stop Donald Trump
In New Jersey, lawmakers have recently introduced legislation that would require the state's attorney general to review every death at the hands of law enforcement. One of the key backers of the New Jersey legislation has been Larry Hamm, chair of the People's Organization for Progress in New Jersey. We recently spoke to Hamm and actor Danny Glover in Philadelphia at the Democratic National Convention.
Posted By: Deacon Ron Gray
http://blackinamerica.com/cgi-bin/blog.cgi?blog_id=297322&cid=10
READ MORE:
http://www.democracynow.org/2016/8/17/danny_glover_larry_hamm_on_black
"Oh Yeah, We Did It First! – The First Of Many Contributions By Blacks In The U.S.-Pt.Two"
By
Gregory V. Boulware, Esq.
http://blackhistory.com/cgi-bin/blog.cgi?id=641608
http://blackhistory.com/content/297333/oh-yeah-we-did-it-first-the-first-in-many-contributions-by-blacks-in-the-u-s-part-one
In an attempt to introduce evidence that contradicts many who have claims to being the first at inventing, creating, and the illusion of being the first at anything, while Blacks have been displayed or described at doing absolutely nothing at all. This premise encourages me to share some insight into the truth of who it is that was actually first.
It was the book "Black Firsts" Two Thousand Years of Extraordinary Achievements by Sister Dr. Jessie Carney Smith, that actually planted the seed in my mind to publish something that adds heightened support to the contributions of Black People to the world at large.
Brother Deacon Ron Gray reinforced this innovative effort with his posting of "Black Inventors of the 20th and 21st Century!" This video also makes a profound statement with the mentioning of the book "Black Inventors" Crafting Over Two Hundred Years of Success by
Keith C. Holmes.
http://blackinamerica.com/content/296113/black-inventors-of-the-20th-and-21st-century
PART TWO:
Cartoons:
1910-George Herriman (1880-1944) was the first Black to achieve fame as a syndicated cartoonist. On July 26, 1910, the prototype of 'Ignatz Mouse' hit the prototype of 'Krazy Kat' with a brick. The strip 'Krazy Kat' was extremely popular in teh 1920's, especially with intellectuals, and continued with somewhat diminished success until July 25, 1944. Herriman was born in New Orleans in a family classified as Black, and the family moved to Los Angeles to escape racial labeling. Some of his friends called him "The Greek" but he never openly divulged his background.
1933-Elmer Simms Campbell (1906-1971) was the first Black cartoonist to work for national publications. The St. Louis-born artist contributed cartoons and other art work to 'Esquire,' 'Cosmopolitan,' 'Redbook,' 'The New Yorker,' 'Opportunity,' and 'Syndiacted Features' in 145 newspapers - (he was in nearly every issue from 1933 to 1958). Campbell created the character "Esky," the pop-eyed mascot who appeared on the cover of 'Esquire.'
1964-Morrie (Morris) Turner (1923), cartoonist and educator, created "Wee-Pals," the first integrated comic strip in the world. Influenced by Charled Schultz's "Peanuts" and inspired by 'Brother **** Gregory.' "Wee-Pals" became nationally syndcated and appeared in all of the large daily and Sunday comics. "Nippie," the main character in "Wee-Pals" is named for the comedian 'Nipsey Russell.'
1991-Barbara Brandon (1958) became the first Black Woman cartoonist nationally syndicated in the white press. Her comic strip, "Where I'm Comming From," appeared in the Detroit Free Press, and was acquired by Universal Press Syndicate in 1991. Brandon was born in Brooklyn, New York, and her father, Brumsic Brandon, Jr., was creator of the "Luther" comic strip which first appeared in the late 1960's.
Circus:
1966-The first Black showgirl with 'Ringling Brothers Circus' was 'Toni Williams (1943) of Reading, Pennsylvania. Since then she has formed a trapeze act on her own.
1977-Bernice Collins (1957) was the first Black Woman Clown with 'Ringling Brothers. The Kansas City native decided to become a clown when she was fourteen years old.
/*
The Black Woman Simply Said No! ...She, like her husband, made a deal to end all deals!
Demon's Throat
http://blackinamerica.com/cgi-bin/blog.cgi?blog_id=290777&cid=10
*/
>
'Reparations - Not Forty Acres and A Mule'
http://blackhistory.com/content/290845/reparations-not-forty-acres-and-a-mule
#RIO #Saas
#WeTheMatrix #Time #TheBookClub #BoulwareBooks #BookTour #TheBookStore #BlackWritersMuseum #KnowledgeIsKing #WellRead #BookTweet #TheBookReview #ReadersGazette #Books #BookZiny #Scribe #thestoryplant #SelfPublisher #Adventure #IndieBooksBeSen #indieauthor #IndependentAuthorNet #Amazon #kindle #AARP #Thriller #Mystery #s*x #CreateSpace #PaperLi #BlackIsms #Diversity #Academia #EzineAuthor #socialmedia #AmWriting #College #CCPedu #Community #TheJohnsonHouse #ROI #Pierce #Paintopower #Travel #TheHerald #ShortStories
Esquire:
http://dictionary.reference.com/browse/esquire?s=t
(initial capital letter) an unofficial title of respect, having no precise significance, sometimes placed, especially in its abbreviated form, after a man's surname in formal written address: in the U.S., usually applied to lawyers, women as well as men; in Britain, applied to a commoner considered to have gained the social position of a gentleman.
Abbreviation: Esq.
Til Next Time...
'In Pride, Truth, Justice, Peace, and Love,'
"G"
"Twitter"
(View: "About Me")
https://twitter.com/#!/AuthorBoulwareG
https://twitter.com/hashtag/BoulwareBooks?src=hash
ThePaper.Li.BoulwareDaily
http://paper.li/~/publisher/5445ebb6-59f5-4aaf-bbbb-4bfc6689d423
~"SANKOFA" the "MAAFA"~
*/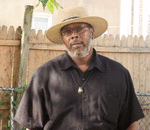 Posted By: Gregory Boulware, Esq.
Tuesday, August 30th 2016 at 5:32PM
You can also
click here to view all posts by this author...