It would be wonderful if celebrities designer shoes & bookbags goes on sales with a affordable discounts also school supplies📚📒 for the school children this year.
Every one get to enjoy look smart 👓🎓 and look fly in those fabulous sneakers 😆
A once life monthly time event...how about every school year affordable campaign starting 2016
Let's make this happen community leaders and celebrities.
Kids sometimes get bullied because of their shoes
Let's put smiles on the kids
https://youtu.be/PCXOVV3VWxE
https://youtu.be/4yzt473l4UM
" Bullies are not Accepted "
" Accepted "
Every day is a struggle to be like each day
How to fit in with my people life styles
But do they hear me some how
Don't they know how much I love them
Pass me by each day....
Maybe sunshine will shine on me some way
Not to be forgotten or lost in someones memories
My voice will carry far, for the world to hear
All I want to be a star, yes dear
To be accepted...
I'm talented, bright and full of wit
But I don't want you to ever forget
Unique as I am, one a kind
A Jewell you will never find
There never be another honey
Fortunes are to be made
Love is better than money
Lost in the shadows of family
Remember by strangers
To be accepted....
I refuse to move aside
Wipe away like some dust
It means a lot to be visible
For all eyes to see
My heart stings like bee
Penetrating your soul
Treat me a one
So I can belong....
And I will reward your world with fire
Give me dreams and hopes to aspire
Show me love, and
To be accepted. B.Robinson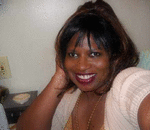 Posted By: Barbara Robinson
Wednesday, March 23rd 2016 at 2:06PM
You can also
click here to view all posts by this author...