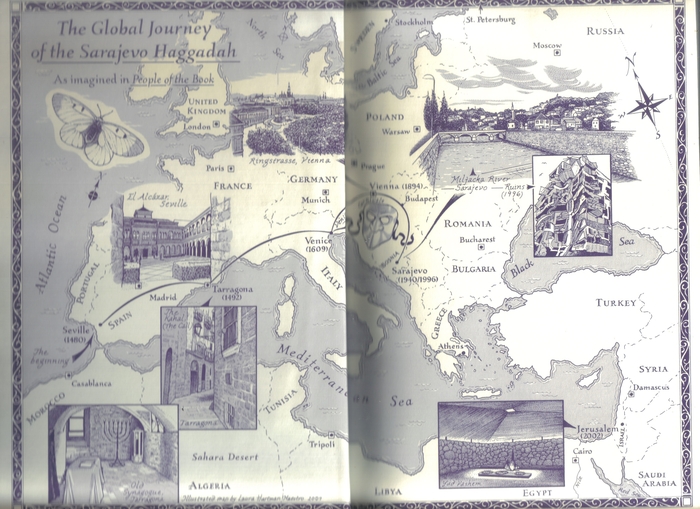 A Video Shows Man At Trump Rally Shouting
"Go Back To Africa"
Video of the confrontation was recorded just a day after Trump supporters and protestors clashed at a Trump rally that was canceled in Chicago.
http://www.buzzfeed.com/salvadorhernandez/man-at-trump-rally-yells-go-back-to-africa-at-protestors#.hd4y3aapQ
Mar. 12, 2016, at 5:21 p.m.
Salvador Hernandez
BuzzFeed News Reporter
As Presented By:
Gregory V. Boulware, Esq.
http://blackhistory.com/cgi-bin/blog.cgi?id=641608
A man was recorded yelling "Go back to Africa!" at people while outside a Trump rally in Cleveland Saturday.
The nasty exchange was recorded the day after Trump supporters and protestors clashed at a Trump rally in Chicago, which was eventually canceled by the leading Republican presidential candidate.
"You call yourself an African-American, go back to Africa!" the unidentified man wearing a Cleveland Indians cap and a camouflage hoodie shouted. "If you're an African first, go back to Africa."
An MSNBC reporter who posted the video on Twitter called the man a Trump supporter.
The outburst quickly and noticeably rattled people nearby, some who were left with their mouths open, and others who began arguing with him.
"Go back to Europe!" someone in the crowd is heard yelling back.
Meanwhile, a black woman stepped out of the crowd to confront him.
"Y'all brought us here," she said repeatedly.
The man then yells out that "blacks murder other inner city blacks," before he begins to just curse at her and another woman in the crowd.
Trump traveled to Cleveland Saturday after his rally was called off Friday in Chicago.
It is also not the first time someone has reportedly yelled out, "Go back to Africa," at a Trump rally, particularly at protestors.
Jedidiah Brown, one of the protestors who attended the Trump rally in Chicago told the BBC he and other protestors were told by Trump supporters to "go back to our countries."
"I was told to go back to Africa," he told the BBC. "I've been called a lot of racial slurs," at the rally.
In recent days, Trump has been under increased scrutiny regarding his rallies and the frequency of violent, often racist, exchanges.
A Breitbart reporter has claimed Trump's campaign manager roughed her up and bruised her arm when she was trying to ask the candidate a question.
A Trump supporter was also caught on video sucker-punching a protestor as he was being escorted out, and later told a reporter, "we might have to kill him" next time.
Trump, meanwhile, has defended his rallies, calling protestors "bad dudes."
http://www.buzzfeed.com/salvadorhernandez/man-at-trump-rally-yells-go-back-to-africa-at-protestors#.hd4y3aapQ
>
Trump Defends His Tweet of Fake ISIS Video:
"All I Know Is What's On The Internet"
Matt Novak
http://factually.gizmodo.com/trump-defends-his-tweet-of-fake-isis-video-all-i-know-1764626302
Yesterday Donald Trump tweeted a now-debunked video showing that the protester who jumped a barrier at a recent rally was an ISIS supporter. This morning Chuck Todd asked Trump on Meet the Press about the fake video, to which Trump replied, "I don't know. All I know is what's on the internet."
Trump had stated earlier that he believed the protester was involved in a terrorist organization. His tweet attempted to further that narrative.
"This was a guy that was looking to do harm," Mr. Trump said in Kansas City, Missouri yesterday. "It was probably ISIS or ISIS-related, can you believe it?"
But when confronted this morning by Chuck Todd with the fact that he had tweeted a fake video, Trump basically admitted that as long as it's on the internet, he feels absolutely no obligation to fact-check what he tweets to his 6.87 million followers.
TRUMP: He was playing Arabic music, he was dragging the flag along the ground, and he had internet chatter with ISIS, so I don't know if he was or not, but all we did was put out what he had on his internet—dragging the flag, which I respect obviously more than you. He was dragging the American flag on the ground like it was a piece of garbage, okay? I don't like that and a lot of people don't like that. And he also had chatter about ISIS... or with ISIS, and you take a look at it. I mean, people are looking at it very seriously now, but you have to check it before you ask the question.
TODD: Well, we have checked it. That's my point, sir. There's no ties to ISIS for this man. No law enforcement official... and this video that you link to appears to be a hoax.
TRUMP: Okay, well, you just, look, was it a hoax that he's dragging the flag? Was that him? It looks like the same man to me. He was dragging a flag along the ground, and he was playing a certain type of music, and supposedly there was chatter about ISIS. Now, I don't know, what do I know about it? All I know is what's on the internet. And I don't like to see a man dragging an American flag along the ground in a mocking fashion.
The video of the protester, Thomas Dimassimo, dragging an American flag on the ground was indeed real and part of an unrelated protest in April of 2015. The original video was posted by Dimassimo himself. However, the video that Trump tweeted was spliced together by an unknown editor with "Arabic music" as Trump puts it, and was intended to troll the protester.
From Buzzfeed:
The alleged ISIS video also includes a description written entirely in Arabic. The Arabic is badly garbled, but appears to say "Tommy D" was trying to look "cool" and as if he has big balls for standing on an American flag.
The alleged ISIS video appears to have been posted to YouTube last May by someone named Thomas Jenners, whose account has since been deleted, then taken down Saturday. But the personal insults directed at Dimassimo are uncharacteristic of ISIS media. It was also posted to Facebook, but has since been deleted.
As of this writing Trump's tweet is still up and has received 10,242 retweets and 17,476 likes. The video appears to have been removed from YouTube but is still viewable on Trump's Twitter.
Protests at Trump rallies have really hit a tipping point, with large numbers of people in Chicago and Kansas City turning out to denounce what they see as a very real fascist threat to America should Trump become president.
This past week, a Trump supporter sucker-punched a protester in North Carolina. The attacker would later say that perhaps the protester should've been killed. Trump has flatly said that he doesn't accept responsibility for the violence at his rallies, but has suggested that he'll look into paying the legal fees of the attacker in North Carolina.
Yesterday Trump said at a rally in St. Louis, Missouri that he would ruin the lives of protestors by pressing charges and deluging them with his legal team. "Their lives are going to be ruined, and they'll know their lives are going to be ruined," Trump said.
This kind of rhetoric, of course, doesn't help the case that Trump isn't a crypto-fascist who would quickly quash any kind of dissent should he take office.
Trump's rallies are now filled with the kind of security you'd find at the airport, as you can see from this photo taken this morning in Bloomington, Illinois.
Despite Trump's claims that all he knows is "what's on the internet," we still have no documentary evidence that he has ever used a personal computer.
If you have documentary evidence please send it to us:
novak@gizmodo.com
http://factually.gizmodo.com/trump-defends-his-tweet-of-fake-isis-video-all-i-know-1764626302
>
Veras Gunn
Matt Novak
3/13/16 3:21pm
"It is utterly terrifying that his man is leading so far ahead in the republican primaries. He lies at every turn, makes threats against other candidates, and frequently claims ignorance about subjects that are either flat out lies or things that are inconvenient to admit because they might offend some of his supporters that lie out on the fringe.
Objectively, claiming 'All I know is what's on the internet' is not something a candidate for the presidency should say. Acting this way about something you read on the internet without researching it is troubling when you are talking about giving power to a man who would have command over one of the largest nuclear arsenals in the world.
Every day this primary continues the more I worry for not just this nation, but the world."
http://blackinamerica.com/content/291315/a-question-was-raised-show-me-the-proof
Til Next Time…
~ "SANKOFA" the "MAAFA" ~
In Pride, Justice, Peace, and Love,
'G'
http://www.BoulwareEnterprises.wordpress.com
http://www.BoulwareEnterprises.com
*/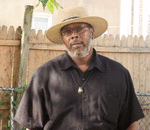 Posted By: Gregory Boulware, Esq.
Wednesday, March 16th 2016 at 2:15PM
You can also
click here to view all posts by this author...