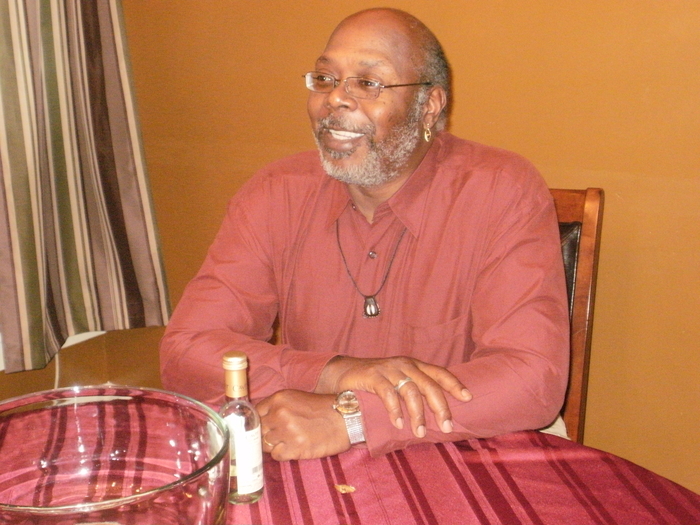 'Hot Buttered Soul'
"Black History Contributions"
(Part One)
By
Gregory V. Boulware, Esq.
Remembering Brothers "Isaac Hayes" and "Curtis Mayfield"
https://www.google.com/webhp?sourceid=chrome-instant&ion=1&espv=2&ie=UTF-8#q=isaac%20hayes%20hot%20buttered%20soul
and
https://www.google.com/webhp?sourceid=chrome-instant&ion=1&espv=2&ie=UTF-8#q=curtis+mayfield
We, The People, of Color, Have a World Renowned History…not just in February, Not All Year Long! But YESTERDAY, NOW, and FOREVER!
/*
'Black American Freedom Fighters'
Over one hundred years ago, Dr. John S. Rock, a distinguished Boston physician, the first Black attorney admitted to the bar of the Supreme Court, made a speech which might have been called Black Is Beautiful; said in 1858, 'if any man does not fancy my color, that is his business, and I shall not meddle with it. I shall give myself no trouble because he lacks good taste... when I contrast the fine tough muscular system, the beautiful, rich color, the full broad features, and the gracefully frizzled hair of the Negro, with the delicate physical organization, wan color, sharp features and lank hair of the caucasian. I am inclined to believe that when the white man was created, nature was pretty well exhausted - but determined to keep up appearances, she pinched up his features, and did the best she could under the circumstances.
http://blackamericanfreedomfighters.blogspot.com/
"The Eye of Cain"
"Now, my child", the father asked, "what do you think the scriptures mean?" The child of color replied," I think it means that God was angry with the people and gave them an opportunity to clean up their act…to do the right thing…and they didn't. They proved to be evil, so he kicked them off of the Earth and put new people in their place."
http://theeyeofcain.blogspot.com/
"INTO THE VEINS OF HISTORY…"
The slaves who escaped to Southeastern Pennsylvania were not all sent out of Philadelphia by the same route. Frequently they were passed on to the New York Vigilant Committee, with whom the Philadelphia Committee had close ties. At other times they were sent Northwestward, the final goal being entry into Canada between Lakes Erie and Ontario. The fugitive traveled on foot or in a wagon driven by a conductor, though sometimes he traveled by a conductor, though sometimes he traveled by rail – as a regular passenger or as a baggage car stowaway. The Philadelphia and Reading Railroad carried fugitives to Phoenixville and Reading. From Harrisburg they sometimes rode the Northern Central Railroad toward Elmira, New York, and between Philadelphia and New York City. The routes of the Underground Railroad in Southeastern Pennsylvania are identifiable, but in Northern, Central, and Western Pennsylvania they are obscure.
http://intotheveinsofhistory.blogspot.com/
"In Light of Cush/Kush the Dark"
History describes the story of the Pharaohs of the 25th Dynasty, whose reign for more than a century emphasized a period in time of great achievements, contributions and feats accomplished by Black Leaders and Black People.
http://inlightofkushthedark.blogspot.com/
"Mountainfolk Hospitality – Subtle Progression 1913 – 2013"
"Citizens celebrate this country's daring break from colonial rule, and rejoice in the plucky minutemen who challenged the British at Lexington and Concord. Black Indians made a contribution to the entire US society that deserves recognized consideration and inclusion.
http://mountainfolkhospitality.blogspot.com/
"Seeker of Wisdom, Truth, and Justice: BEREAN"
A new Protestant Christian group began in the 1850s in the United States under the tutelage of Dr. John Thomas. The name "Christadelphian" was chosen as it is believed that those who believe and obey the Commandments of Christ and the Bible as the inspired word of God are "Brethren in Christ". The original group split, with one group continuing with the name "The Christadelphians" and the second group adding the word "Berean" to become the "Berean Christadelphians." The word "Berean" was chosen to reflect the words in Acts 17, "These (Berea) were nobler than those in Thessalonica in that they received the word with all readiness of mind and searched the scriptures daily whether those things were so." Christadelphians and Berean Christadelphians believe in the promises given to Abraham, Isaac, and David concerning the Kingdom of God.
http://seekerofwisdomtruthandjusticeberean.blogspot.com/
"DESCENDANT"
"White Americans have always been at the helm of Black Americans problems since White America enslaved Black Americans." He continued to say, "Speak to a so-called Puerto Rican descendant in 'truth', the Arawak Indians have been documented in the literature texts as speaking Hebrew. The Mexican libraries will provide you the same data. Columbus had Hebrew interpreters with him on his arrival to the so-called West Indies …plenty of so-called Puerto Rican, Cuban, and Dominican friends of mine verify this truth through their grandparents.
http://gboulwaredescendants.blogspot.com/
"Maafa: Life After Conquest"
"It is better for the entire world, if instead of waiting to execute degenerated offspring for crime, or to let them starve for their imbecility, society can prevent those who are manifestly unfit from continuing their kind…three generations of imbeciles are enough!"
~Oliver Wendell Holmes, U.S. Supreme Court Justice, 1927~
"I agree with you! Society has no business to permit degenerates to reproduce their kind!"
~January 3rd, 1913, Theodore Roosevelt~
"I guess it is just that "Slave Master" complex white folks have. For years they told us where to sit, where to eat, and where to live. Now they want to dictate our freedom habits. First the white man tells me to sit in the back of the bus. Now it looks like he wants me to sleep under the bed. Back in the days of slavery, Black folks couldn't grow kids fast enough for white folks to harvest. Now that we've got a little taste of power, white folks want us to call a moratorium on having babies!"
http://maafalifeafterconquest.blogspot.com/
~ "Sellassie, The Lion of Judah" ~
Disregarding its 1928 20-year treaty of friendship with Ethiopia, Benito Mussolini launched a full sea invasion of Ethiopia in 1935. The superior technology of the industrialized western states, which included poisonous gas, along with their air planes and tanks overwhelmed the heroic resistance of the Ethiopian Army. Against his better judgment, Haile Sellassie personally led the Ethiopian Army in the field and was defeated at 'Maichew' in March 1936. Because the country of Ethiopia held membership in the League of Nations, the Emperor in an emotionally powerful speech begged the League of Nations for help. He was told by the British Ambassador, the only one who would meet with him; that "No Life of a Black Man is worth the blood of a white!" Sellassie warned that, "God and History will remember Your Judgment."
This would be the start of a World War.
http://sellassiekingofkingslionofjudah.blogspot.com/
"The Colour of the Old West"
They told us that Bill Pickett and Willis Meade (remember Lonesome Dove?) were white while they have been known to actually be Black…and we believed them. Have you ever seen movies and TV shows where the army troop and wagon trains use scouts who were always White? Did you stop and wonder how these white frontiersmen got to know the lay of the land? How were they able to communicate with Native American War Parties when all they've ever done was bring slaughter, ruin, and death to these noble people?
The Black and (so-called) Red Man were in fact, kinsmen! Did you ever wonder about your buddy who told you about his or her Indian relatives…their Grandparents…their Great-Grandparents? Many of us have passed it off as believing they wanted to be identified, as other than Black - they did not want to be Black. Folks would say things like – "they ain't Indian, they just don't wanna be Black Folks cause they head is nappy and they wants to be like the white folks." We've heard many claims to be children of the Cherokee, Seminole, or Black Feet. Many of us didn't believe it…guess what? I've got news for you…we were wrong – dead wrong! To not believe them was another of the misleading paths and disenfranchised heritage denied to us by European descendents who claimed this land as their own. We as Black Americans have more of an Indian bloodline than you'd think…or care to believe.
http://colouroftheoldwest.blogspot.com/
"The Ramifications of Dark Complected Lawmen"
Recorded American history has not been kind to the lawman exploits of Afro-Native American Men. A friend of mine, Mr. Robert Moore, offered enlightenment with his new book, "The President's Men: Black United States Marshals in America," will be available November 1, 2010. These esteemed dark complected U.S. Marshals managed, to somehow, escape recognition and inclusion into the deprecatingly, inextricable, canted, and non-sequitur listing of the "Marshal Service History Book records. Now I wonder why? Don't you?
http://darkcomplectedlawmen.blogspot.com/
"The Great Mediator"- "Just Words"
There is a young man, today, that has moved many hearts, minds, and the spirit of many. This young man continues to move the mind and heart with "just words." He has been accused of using "just words" that promise to deliver peace and happiness to the world. Many would not agree with such men.
http://thegreatmediatorjustwords.blogspot.com/
~ "THE BALANCE OF A HOUSE IN ORDER…or not" ~
Before Columbus, Prince Henry the Navigator of Portugal sent crews of sailors along Africa's Atlantic coast, where they encountered people who spoke many different tongues. Some had extraordinary language skills. In 1453, Prince Henry ordered African interpreters hired on his voyages of discovery to act as translators with the Native Americans. Spain, Holland, France, and England also began to rely on African translators in the Americas.
http://thebalanceofahouseinorder.blogspot.com/
"Arc of the Prophet"
"A Presidential Commission found that relatively few white Americans would protest massive repression of Blacks. Presidential advisors have urged the internment of Black (Hebrew) youth on the pretext of rehabilitation. Sterilization and birth control programs are aimed against Blacks while masquerading under the name of hunger relief. In a December speech, President Richard Nixon dashed the hopes of many by not proposing any specific measures for immediate relief of hunger. His primary concern obviously was toward reducing the number of the hungry - not hunger itself - for it was on how to reduce the hungry that he had specific recommendations and specific action. The most emphatic of his three recommendations to the 4,000 conferees at Washington's Sheraton-Park Hotel, urged that congress support his birth control proposals to congress."
~Samuel F. Yette~
http://arcoftheprophet.blogspot.com/
"First to Fly, A True African-American Adventure"
Dr. Messiha who has made a study of bird figures, came across a (the) glider model in 1969 when he was looking through a box of bird models in one of the Cairo Museum's store room(s). Albeit, people and civilization descended from Africa, Black folks weren't the only conquered, subjected, and suppressed people of the world – Jews were put to the test as well – as were many Tribal Nations on various continents – the conquered seemed to incorporate, instigate, manipulate, and practice the way of the conqueror.
http://firsttoflyatrueafricanamerica.blogspot.com/
"Our Family Veterans"
"Ernest (Buster) Boulware" was born to 'Robert (Pundy) Boulware' and 'Rosell (Ma Sweet) Johnson.'" This birth happened on July 8th, 1911 in "Winsboro, South Carolina." He is the only brother to "Jessie Lee Boulware, who married George Butler." Buster was married to my Beloved-Sweet Grandmother, Irene Gertrude Williams-Butler. "Irene Gertrude Butler-Boulware-Bunch, was called home on February Seventeen, Two Thousand and Seven. She was Ninety-Two years of age. My Grandmother was also born in South Carolina. She was born to Daniel and Bertha Williams-Butler on March Fourteen, Nineteen Fifteen. She bore four children, Rosa (My Mother), Ernest, Jr., Robert and Donald.
http://ourfamilyveterans.blogspot.com/
"OUTNUMBERED?"
It is not possible for the folks who are white to dominate and control the many nations of people who are not white. One of the major fears of slave owners was how to control the masses of Black people in captivity. I'm sure you are all familiar with the "Willie Lynch Theory." It's based on lies and deception. It's the only way to control an ignorant mind, body, and soul. Have you ever had a discussion with someone who refuses to see the truth? …Especially when the evidence is presented right in front of their faces.
http://biracialandoutnumbered.blogspot.com/
*/
The television and movies had us believing the war was won on their (white folks) valor and bravery alone. They said it was they who saved slavery and sacrificed for the righteousness of freedom. Now don't you think if it was they who dared to be brave and save the world all by themselves, what in the hell did you need slaves or Black Folk for in the first place? You could do it all by yourselves! Many of that particular group, the white supremacists purveyors of superiority over everyone else...strongly believe "they've done it all by themselves" to be true!
http://www.blogger.com/profile/10910946197037982583
Stay Tuned For Part Two!
Til Next Time…
~ "SANKOFA" the "MAAFA"
In Pride, Peace, and Love;
'G'
Posting List Links and Locations to Articles by Boulware
~ 'The E-Store for Books by Gregory V. Boulware, Esq.' ~
http://boulwareenterprises.com/-_A_Portentous_Epoch_~.html
http://thebookmarketingnetwork.com/profiles/blogs/the-e-store-for-books-by-boulware
/*
~BoulwareEnterprises~
http://www.BoulwareEnterprises.com
"Article Posting Sites"
http://www.blogger.com/profile/10910946197037982583
http://www.BoulwareEnterprises.wordpress.com
http://www.linkedin.com/pub/gregory-boulware/10/435/44b
https://www.goodreads.com/author/show/7237172.Gregory_V_Boulware
http://thebookmarketingnetwork.com/profile/GregoryVBoulware
http://www.wattpad.com/user/GregLitideas
http://literarygreg10xsmenow.tumblr.com/
http://koobug.com/GregoryVB_Author?p1498
http://about.me/gregory_boulware
http://www.pinterest.com/writerauthor6bk/pins/
https://plus.google.com/111976345290342184104/posts
http://www.bookcrossing.com/mybookshelf/GVBoulware/all
https://www.facebook.com/profile.php?id=100009002895659
http://ezinearticles.com/?expert_bio=Gregory_V._Boulware
~The Connect Platform~
http://blackhistory.com/cgi-bin/blog.cgi?id=641608
http://hbcu.com/cgi-bin/blog.cgi?id=641608
http://hbcuconnect.com/cgi-bin/blog.cgi?id=641608
http://blackauthorsconnect.com/cgi-bin/blog.cgi?id=641608
http://blackwomenconnect.com/cgi-bin/blog.cgi?id=641608
http://blackinamerica.com/cgi-bin/blog.cgi?id=641608
http://chocolatepagesnetwork.com/cgi-bin/blog.cgi?id=641608
"Amazon"
http://www.amazon.com/Gregory-V.-Boulware/e/B00OI16PDI/ref=ntt_dp_epwbk_0
And
"Twitter"
https://twitter.com/#!/AuthorBoulwareG
*/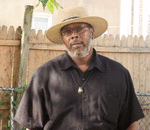 Posted By: Gregory Boulware, Esq.
Tuesday, February 23rd 2016 at 1:17PM
You can also
click here to view all posts by this author...