Home > Blogs > Post Content


JULIAN FRANCIS ABELE (1881-1950) ARCHITECT WHO DESIGNED THE PHILADELPHIA FREE LIBRARY, WIDER LIBRARY AT HAVARD, AND THE BUILDING THAT IS NOW THE INSTITUTE OF FINE ARTS AT THE NEW YORK UNIVERSITY

Julian Francis Abele (1881-1950), chief designer of the architectural firm of Horace Trumbauer of Philadelphia, designed the buildings for Duke University as it constructed two new campuses in the transition of Trinity College to a university. With the largesse of James B. Duke and the support of the family philanthropy, the Duke Endowment (est.1924), longstanding Trinity College became the nucleus of a new university. That process included the construction of two adjacent new campuses: a Georgian style Woman's College on the site of the original Trinity campus in Durham, and a nearby Gothic style campus for undergraduate men and the professional schools. Now called East Campus and West Campus, they opened for students in 1927 and 1930 respectively.

The life and career of the African American Julian Abele are truly enigmatic. He characterized his life "as living in the shadows." In the Biographical Dictionary of African American Architects, Dreck S. Wilson aptly notes that Abele was the living embodiment of W. E. B. DuBois' characterization in the classic, The Souls of Black Folk, of "'double consciousness': outwardly Black, living in White America, an American, a Negro; two souls, two thoughts, two unreconciled stirrings, two warring ideals in one dark body."

Julian Abele was born into a respected African American family. His father Charles Abele was born a freedman, fought in the Civil War, and worked at the United States Custom House in Philadelphia. His mother Mary Jones Abele was a milliner. Julian graduated in 1897 from Philadelphia' s acclaimed Institute for Colored Youth, where his Aunt Julia Jones taught drawing, and steered him toward a career in architecture. In 1898 he earned a Certificate in Architectural Design from the Pennsylvania Museum and School of Industrial Arts. In 1902, Abele graduated from the School of Architecture of the University of Pennsylvania, and in 1903 he received a Certificate of Completion in Architectural Design from the Pennsylvania Academy of Fine Arts. In the latter three institutions Abele was the first of his race to earn a certificate or a degree.

Horace Trumbauer, a Philadelphia native who started his own firm in 1890 and obtained a license to practice architecture in North Carolina in 1925 with certificate #177, learned the profession in part as an apprentice draftsman but primarily through self-education. Quoted by an employee as saying "I hire my brains," Trumbauer brought Abele into the firm in 1906 and promoted him to chief designer in 1908. Abele remained in that position until Trumbauer' s death in 1938, after which he continued as a partner in the firm under its new name, Office of Horace Trumbauer. The depth of the Great Depression was not a propitious time to change the identity and name of an established firm. Abele, indeed, spent his life "in the shadows," as an educated and talented African American working in a race- and class-conscious environment, and relegated to positions under the name of Horace Trumbauer, as well.

The Trumbauer firm excelled in designing Gilded Age palaces or "statement houses," which exhibited the new wealth and status of an emerging entrepreneurial class. Its work was primarily located in Philadelphia and its expanding suburbs, New York City, and the summer show place of Newport, Rhode Island. The firm presumably got the commission for Duke University because Trumbauer and Abele had worked with James B. Duke in building his house on Fifth Avenue in New York City, adding to his Newport mansion, and designing a palatial house for his estate in New Jersey, which was never built. The Duke University commission was the firm's only one in the South, its largest project, and probably the most welcome—coming as the economy of the nation slipped into the Great Depression.

For the East Campus, which included some of the original (1892-1923) buildings of Trinity College, the architects employed a Georgian Revival style in red brick with white trim, in a vocabulary and layout reminiscent of the University of Virginia. The Georgian style was selected because of the integration of older buildings and level nature of the land. The official building report notes 6,350,000 cubic feet consisting of eleven buildings—a dominating domed focal point (Baldwin Auditorium) at the end of an open quadrangle flanked by eight matching dormitories and classroom buildings, and two recessed public buildings, a library and a union, on a circular axis. The symmetrical layout with subtle accents gives the feeling of a quiet, secluded campus even though it is located off Main Street in downtown Durham. Access to the Gothic, West Campus is by a 1.5-mile private road.

For the West Campus (1927-1935), laid out on a new site outside the town, the Collegiate Gothic style was selected in consultation with architects and clients. The Gothic campus was built with native volcanic stone from a quarry in Hillsborough chosen for its varied hues and for its economy due to proximity. The physical site of high ground and deep ravines lent itself to a dramatic architectural style, in contrast to the nearby Georgian campus. The official building report notes a West Campus of 12,508,000 cubic feet and a Medical School and Hospital of 4,429,000 cubic feet. Local headlines once proclaimed "Largest Building Permit in the History of the South Issued Today."

Black History Month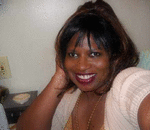 Posted By: Barbara Robinson
Friday, February 5th 2016 at 9:33AM
You can also
click here to view all posts by this author...
/*
Hi Babara! Great Post! I Too Am A Fan of Brother Julian Abele! :-)

The Philadelphia Art Museum's Architect: Horace Trumbauer and Julian Abele
As Presented By
Gregory V. Boulware, Esq.
~5.9.13~

The Philadelphia Museum of Art was designed by Horace Trumbauer in a Greek Revival style. Learn about the exhibits housed in this museum with information from an art history professor in this free video on art museums.

Read more: Video: Who Designed the Philadelphia Museum of Art? | eHow http://www.ehow.com/video_4871691_designed-philadelphia-museum-art_.html#ixzz2Ujd2dvb0
Polychrome terracotta sculptures in the tympanum of the pediment on the North Wing, which was designed by sculptor C.
Paul Jennewein and installed in 1933.

Echoing the design of a Greek temple but of more massive Roman proportions, the Museum building is considered one of the crowning achievements of the "city beautiful" movement in architecture in the early part of the twentieth century. It is constructed of pure Minnesota dolomite, with glazed blue roof tiles embellished with polychrome finials and pediments.
Covering ten acres of ground, it contains over 200 galleries.

Of special interest on the exterior of the building is the group of polychrome terracotta sculptures in the tympanum of the pediment on the North Wing, which was designed by sculptor C. Paul Jennewein and installed in 1933. This marked the Museum as the first major building in over 2,000 years to adapt polychromy in this manner. In ancient Greek architecture, however, the architectural ornament and sculpture in terracotta and stone were painted with perishable pigments, while those of the Museum are of ceramic glazes. The completed tympanum encompasses ten free-standing figures, mythological Greek gods and goddesses signifying sacred and profane love. Executed in brilliant colors and gold glazes, the tympanum is seventy-feet wide at its base above the supporting columns, rising to twelve feet in height at the center. It is an outstanding example of ceramic art in color.

Jennewein also modeled the bronze doors of the elevators inside the Museum, while the octagonal bronze basin for the great fountain on the East Terrace, with bas-reliefs depicting Courtship, was designed by the Philadelphia sculptor Henry Mitchell (1915–1980) and installed in 1958. The acroteria of the roof are adorned with bronze griffins, seated with one paw outstretched or standing watchfully. This mythological creature, traditionally a guardian of treasure, has served as the symbol of the Museum since the 1970s.
http://en.wikipedia.org/wiki/Horace_Trumbauer

Trumbauer was born in Philadelphia, the son of a salesman. He completed a 6-year apprenticeship with G. W. and W. D. Hewitt, and opened his own architectural office at age 21. He did some work for developers Wendell and Smith, designing homes for middle-class planned communities, including the Overbrook Farms and Wayne Estates development.

Trumbauer's first major commission was Grey Towers Castle (1893), designed for the sugar magnate William Welsh Harrison.
Its exterior was based on Alnwick Castle in Northumberland, England, although its interiors were French, ranging in style from Renaissance to Louis XV.

Grey Towers Castle, Glenside, PA (1893). Now Arcadia University.Harrison introduced him to the streetcar and real estate developer Peter A. B. Widener, whose 110-room Georgian-revival palace, Lynnewood Hall (1897–1900), launched Trumbauer's successful career. For the Wideners, the Elkinses and their circle, he designed mansions in Philadelphia, New York, and Newport, RI, office buildings, hospitals, and the main library at Harvard University: The Harry Elkins Widener Memorial Library. Built with a gift from Eleanor Elkins Widener, the library is a memorial to her son, Harry, Class of 1907, an enthusiastic young bibliophile who died on the RMS Titanic.

In 1903, he married Sara Thomson Williams and became stepfather to Agnes Helena. Architectural Record published a survey of his work in 1904.

Julian Abele:
Philadelphia Museum of Art (1916–28).
This was a collaboration between Trumbauer's firm and Zantzinger, Borie and Medary.In 1906, Trumbauer hired Julian Abele, the first African-American graduate of the University of Pennsylvania Architecture Department, and promoted him to chief designer in 1909. Trumbauer's later buildings are sometimes attributed to Abele, but this is speculation. With the exception of the chapel at Duke University (1934), Abele never claimed credit for any of the firm's buildings designed during Trumbauer's lifetime.

The commission for the Philadelphia Museum of Art (1916–28) was shared between Trumbauer's firm and Zantzinger, Borie and Medary. Trumbauer architect Howell Lewis Shay is credited with the building's plan and massing, although the perspective drawings appear to be in Abele's hand. When it opened in 1928, the building was criticized as being vastly overscaled and nicknamed "The Great Greek garage". But, perched on Fairmount Hill and terminating the axis of the Benjamin Franklin Parkway, it is now considered to be the most magnificently situated museum in the United States.

Despite tremendous success and his apparent ability to impress wealthy clients, Trumbauer suffered from overwhelming shyness and a sense of inferiority about his lack of formal education. He had a number of commissions until the Great Depression, but began to drink heavily to help bear his burdens. He died of cirrhosis of the liver in 1938, and is buried in West Laurel Hill Cemetery, Bala Cynwyd, Pennsylvania.
http://en.wikipedia.org/wiki/Julian_Abele

The Allen Administrative Building at Duke University, which he designed, was completed after his death. In 1989 the university finally allowed a portrait of Abele on campus, which he was the primary designer of to 1950. It was the first portrait of an African-American displayed to ever be on the campus.
On August 17, 2012, construction began on Julian Abele Park, at 22nd & Carpenter Streets in Philadelphia.

Julian Abele (April 30, 1881 – April 23, 1950) was a prominent African-American architect, and chief designer in the offices of Horace Trumbauer. He contributed to the design of more than 400 buildings, including Harvard University's Widener Memorial Library (1915), Monmouth University's Shadow Lawn Mansion (1927), the Central Branch of the Free Library of Philadelphia (1927), and the Philadelphia Museum of Art (1914-28); and was the primary designer for the campus of Duke University (1924-54).[1] Abele's contributions to the Trumbauer firm were great, but the only building for which he claimed authorship during Trumbauer's lifetime was the Duke University Chapel.

'Julian Abele was born in Philadelphia into a prominent family. His maternal grandfather was Robert Jones, who in the late eighteenth century founded the city's Lombard Street Central Presbyterian Church. He was also related to Absalom Jones, who established the African Episcopal Church of St. Thomas in 1794, the first black church in Philadelphia. A cousin, Julian Abele Cook, also practiced architecture and went on to design Howard University, and Abele's son, Julian Francis Abele, Jr. was an architectural engineer.

His temperament and his life defy easy characterization. He was a dedicated francophile, and his wife was French. A devotee of the Philadelphia Orchestra as well as of the University of Pennsylvania football team, he was reserved and always immaculately dressed. One friend noted that even on vacations at the beach he always wore his suit to the boardwalk.

Abele worked in many media: watercolor, lithography, etching, pencil; in wood, iron, gold and silver. He designed and constructed all his own furniture, even doing the petit-point himself. While he knew many historic styles, he seemed to love Louis XIV French most of all.

Abele attended the Quaker-run Institute for Colored Youth,[2] which later became Cheyney University, where he excelled in mathematics,[3] and was chosen to deliver the commencement address. In 1898, he completed a two-year architectural drawing course at the Pennsylvania Museum School of Industrial Art (PMSIA), where he was nicknamed "Willing and Able." He won a number of awards and, during his senior year, headed the school's Architectural Society.

Abele was the first black student to enroll in the Department of Architecture at the University of Pennsylvania, and became the department's first black graduate in 1902.[3] This achievement was all the more noteworthy for the restrictions black students faced at the university, including not being able to live on campus or dine at the school's cafeteria. During the next few years, he attend classes at the Pennsylvania Academy of the Fine Arts, and worked part-time for a local architect. Under the financial sponsorship of Philadelphia architect Horace Trumbauer, he traveled through France and Italy, an experience that was to influence his design work throughout his life. Abele additionally listed travel to England, Germany, Switzerland, and Spain on his membership application for the American Institute of Architects.

In 1906, Abele joined the Trumbauer firm as assistant to chief designer Frank Seeburger. When Seeburger left the firm in 1909, Abele advanced to chief designer. Abele's stature within the firm was no secret, he was the second-highest paid employee. Following Trumbauer's death in 1938, the firm continued under the name "Office of Horace Trumbauer" until 1950, co-headed by Abele and William O. Frank. Commissions were hard to come by during The Depression and World War II, but the firm completed Duke University's Cameron Indoor Stadium (1940), an addition to the Library (1948), and the Allen Administrative Building (1954).

When Abele joined the American Institute of Architecture in 1942, the Philadelphia Museum of Art's director, Fiske Kimball, called him "one of the most sensitive designers in America". Art historian David B. Brownlee studied the 12-year effort to design and build the Philadelphia Museum of Art. He credits Trumbauer architect Howell Lewis Shay with the building's plan and massing, but notes that the final perspective drawings are in Abele's distinctive hand.

Despite being the primary designer of Duke University, Abele was refused accommodations at a Durham hotel during a visit to campus. Additionally, it was not until 1988 that a portrait of him was displayed at the University.

He died from a heart attack in 1950, in Philadelphia.
http://www.BoulwareEnterprises.com
>

"What Is A Man Who Does Not Try To Make The World Better?"

The first African-American graduate of the University of Pennsylvania Architecture Department
Video: Who Designed the Philadelphia Museum of Art?
http://www.ehow.com/video_4871691 via @eHow -
The first African-American (Chaney) Graduate of the University of Pennsylvania Architecture
Department - who is Julian Abele?: http://en.wikipedia.org/wiki/Julian_Abele …
http://www.amazon.com/s/ref=sr_gnr_fkmr0?rh=i%3Astripbooks%2Cn%3A283155%2Ck3AGregory+V.+Boulware&keywords=Gregory+V.+Boulware&ie=UTF8&qid=1324957155 …

"What Is A Man Who Does Not Try To Make The World Better?" - "Black American Freedon Fighters"
http://blackamericanfreedomfighters.blogspot.com/
http://hbcuconnect.com/content/247834/black-american-freedom-fighters
http://blackinamerica.com/cgi-bin/blog.cgi?blog_id=246227&cid=10
http://voices.yahoo.com/the-colour-old-west-6904066.html
http://blackinamerica.com/cgi-bin/show_member.cgi

Outline of African Lifecycle Ceremonial Rituals
AFRICANA STUDIES
The Five Major African Initiation Rites
Prof. Manu Ampim
Cynthia Merrill Artis
http://blackinamerica.com/cgi-bin/blog.cgi?blog_id=249135&cid=&edit=#.UX8ohwS2vOE.twitter


"'SANKOFA' the 'MAAFA!'"

In Peace and Love,

'G'
*/





Sunday, February 7th 2016 at 12:55PM
Gregory Boulware, Esq.
Blogs Home