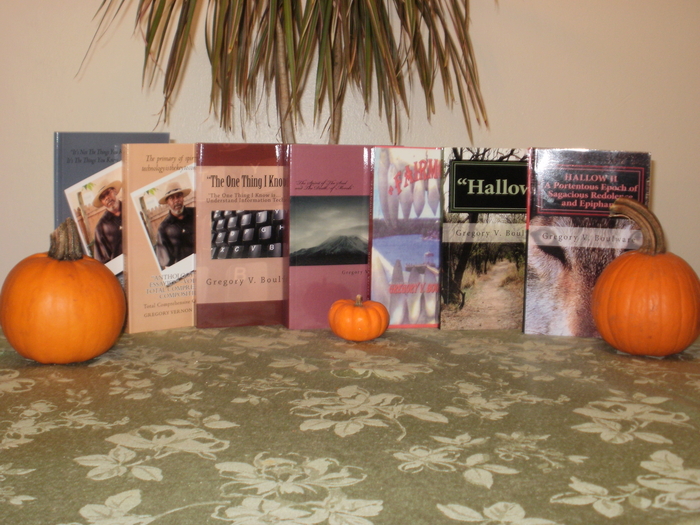 When We Argue and Fight Amongst Ourselves - Not Agreeing to Disagree When Involved In A Stalemate or Meeting of the Minds... The Enemy is Waiting In The Wings To Pounce Upon Us At Every Turn. The Plan of The Oppressor Has Not Worked...Why Give Them The Ammunition To Reload The Weapons That Have Been Trained On Us?
Two Words:
'AWAKENED' - 'UNITY'
...Will We Learn Them, Covet Them, Practice Them? There Is Promise In The Air!
"I Caught a Whiff of Burning Meat"
By
Gregory V. Boulware, Esq.
"If used intensely for one year, the slaves themselves will remain perpetually distrustful.
You must pitch the 'Old Black vs. the Young Black Male,' and the 'Young Black male against the Old Black male. You must use the 'Dark Skinned Slaves vs. the Light Skinned Slaves,' and the 'Light Skinned Slaves' vs. the 'Dark Skinned Slaves.' You must use the 'Female vs. the Male,' and the 'Male vs. the Female.'"
'Willie Lynch,' a theory..._3.21.14
"HOW TO KEEP A BLACK MAN DOWN"
Posted By
Earl Brown, 'BIA' 11.1.12
http://blackinamerica.com/cgi-bin/blog.cgi?cid=10&blog_id=240657
In the words of Willie Lynch in 1712, there are many ways in which you can keep control of your "slaves". His wisdom of 288 years has not changed. It's time to wake up Black America!
GENTLEMAN:
I greet you here on the bank of the James River in the year of our Lord, one thousand seven hundred and twelve. First I shall thank you, the Gentlemen of the Colony of Virginia, for bringing me here. I am here to help you solve some of your problems with slaves. Your invitation reached me on my modest plantation in the West Indies where I have experimented with some of the newest and still the oldest methods for control of slaves. Ancient Rome would envy us if my program is implemented. As our boat sailed south on the James River, named for our illustrious King James, whose bible we cherish, I saw enough to know that your program is not unique. While Rome used cords of wood as crosses for standing human bodies along the old highways in great numbers, you are here using the tree and the rope on occasion.
I caught the whiff of a dead slave hanging from a tree a couple of miles back. You are not only losing valuable stock by hangings, you are having uprisings, slaves are running away, your crops are sometimes left in the fields too long for maximum profit, you suffer occasional fires, your animals are killed, gentlemen...you know what your problems are; I do not need to elaborate. I am not here to enumerate your problems. I am here to introduce you to a method of solving them.
In my bag here, I have a fool-proof method for controlling your black slaves. I guarantee every-one of you that if installed correctly it will control the slaves for at least 300 years. My method is simple, any member of your family or any overseer can use it.
I have outlined a number of differences among the slaves, and I take these differences and make them bigger. I use fear, distrust, and envy for control purposes. These methods have worked on my modest plantation in the West Indies, and it will work throughout the South. Take this simple little test of differences and think about them. On the top of my list is "Age", but it is there because it only starts with an "A"; the second is "Color" or shade; there is intelligence, size, s*x, size of plantations, attitude of owners, whether the slaves live in the valley, on a hill, East, West, North, South, have fine or coarse hair, or is tall or short. Now that you have a list of differences, I shall give you an outline of action--but before that, I shall assure you that distrust is stronger than trust, and envy is stronger than adulation, respect, or admiration.
The Black Slave, after receiving this indoctrination, shall carry on and will become self-refueling and self-generating for hundreds of years, maybe thousands.
Don't forget, you must pitch the 'Old Black vs. the Young Black Male,' and the 'Young Black male against the Old Black male. You must use the 'Dark Skinned Slaves vs. the Light Skinned Slaves,' and the 'Light Skinned Slaves' vs. the 'Dark Skinned Slaves.' You must use the 'Female vs. the Male,' and the 'Male vs. the Female.' You must also have your servants and overseers 'Distrust all Blacks,' but it is necessary that your slaves trust and depend on us. They must love, respect, and trust only us.
Gentlemen, these kits are your keys to control, use them. Have your wives and children use them. Never miss opportunity.
My plan is guaranteed, and the good thing about this plan is that if used intensely for one year, the slaves themselves will remain perpetually distrustful.
http://blackinamerica.com/cgi-bin/blog.cgi?cid=10&blog_id=240657
"SHAMAN"
http://www.boulwareenterprises.com/FAIRMOUNT.html
https://www.goodreads.com/topic/show/1545662-shaman-fairmount
/*
The medicine men and priests among the Indians were usually merely those men who thought more deeply and strenuously than the average men in the tribe. These thinkers tended to live among the more successful tribes. To think, one needed at least some time free from the chore of procuring food.
Native American tribes did not call their medicine people "Shamans." This is a New Age term often misapplied to Native American Spiritual Leaders by people of European descent, self-professed "medicine" people and their followers.
Native Americans, New Agers, and charlatans alike have radically augmented and revised the tenets of traditional Native American religions. "Crystal skull caretakers" sit beside Native American medicine men and medicine women, shamans and priests, and "Star Beings," rather than buffalo, are pondered. Outraged Native Americans have entered this fray, castigating those they see exploiting traditional Native American spirituality.
These medicine men or spiritual leaders were in a different class than the other men of their tribe. This special status was not dependent on their hunting and fishing. Contact with other tribes enabled thinkers to build and expand their belief frameworks, so medicine men or spiritual leaders were more prevalent in tribes that were accessible to outsiders.
As contemporary Native American religious flowerings are best understood by first examining the origins of Native American Spirituality, all of the contemporary sects are best comprehended in light of the traditional religions. As these differ from their New Age and Christian versions, each group is also unique compared to other traditional sects. These traditional sects are best understood as a conglomerate by investigating a few individual traditional Native American religions.
Indian medicine men, spiritual leaders, priests and shamans
http://www.aaanativearts.com/#axzz3yqsV66lb
Chief Gerald Glenn, the Medicine Man, was second only to the chief in importance and standing within his tribal group. His duties involved both religious interpretations and pharmacology. A good medicine man became adept at both and as a result, he was often thought of as one who possessed magical powers. Before William Penn's holy experiment, human impact in the Pocono Mountains by Native Americans and European settlers was minimal.
The Pennsylvania Mountains was one of the last colonies to be settled in the northern region of the state. The region remained wilderness until pressure from European settlers caused and influx of Native Americans from Maryland and the Carolinas'. Glenn, a direct descendent of the Lenape Chieftain of the Penn and Lenape Peace Treaty, 1682, Chief Tammany who died in 1718, was his great-great-grandfather. His wife, a Huron Princess, reared sons who took over as Chief of Nations along the Delaware Water Gap. They lived in peace with the residents of Stroudsburg, founded by Jacob Stroud in 1799.
The villages of the mountains raised buckwheat and rye, a big crop with potatoes, maze, oats, cattle, sheep, and hogs. Chief of his village as well as Chief of the Northeastern regional Forestry and Parks Services, Ranger Captain Glenn; like his, people are also members of the Northwestern Indian Confederacy in the Mountains of Pennsylvania, New York, and Canada. The tribal members are The Cree, The Creek, The Ottawa, The Seminole, The Huron, The Cherokee, The Algonquian, The Ojibwa, The Shawnee, and The Lenape Nations. Glenn continues his leadership in the protection of his people, their land, their tribal beliefs, and their heritage. Glenn's mother was of Creek/Seminole descent while his father was the Tribal Chief of The Shawnee-Lenape (Munsee-Minisink) of Ontario Canada and the Poconos.
Willice Samuel's family arrived up North from Georgia by way of Winnsboro, South Carolina. The family settled in Coatesville Pennsylvania, in or about April 1911. Willice's Great-Great Grandfather talked about a lynching and burned at the stake murder of a Black Man by a mob of white men who wore masks. He said the Black Man; named Zachariah Walker was accused of shooting to death a white cop; named Edgar Rice. He was supposed to have been a special police officer in Coatesville. He went on to say, "The Colored Man was chased and treed in the woods in or near the Robert Faddis Woods near Youngsburg.
The Black Man tried to shoot himself in the head, but failed. They took the Black Man to the hospital were his injuries were treated. A gang of white men broke the window in the main hallway, corralled the police officer guarding him and dragged the Black Man from his sick bed to the Sarah Jane Newland Farm just to the right of the road and almost directly opposite the farmhouse. In a grass field about fifty feet from the road, they gathered dried Chestnut Rails and old fencing to build a fire. It took all of three minutes to get the fire up to a height of ten feet or more. They asked him if he had any last words…he didn't. He was then thrown into the fire. The flames burned his clothes and seared his flesh – he managed to leap from the fire-pile and jump over a fence. They caught him and tied a rope around his neck and dragged him back onto the burning fire. Walker tried two more times to get out of the bonfire. He tried to get out of the seething furnace of hell. But he was beaten and pulled him back on the burning pile with each try."
Great-Great-Grandpa continued on with the graphic details. "The sickening smell of burning flesh permeated the air. Folks came from all around to see and take pictures of the burning Black Man. They laughed and drank liquor. Their children had fun too. This all happened on or around Saturday April 12, 1911…"
We packed and moved to Philadelphia.
The Willice's are descendants of America's lucrative Industry of Black Slavery.
"FAIRMOUNT"
http://boulwareenterprises.wordpress.com/2013/10/25/shaman/
https://www.goodreads.com/topic/show/1545662-shaman-fairmount
http://www.wattpad.com/47819144-shaman
http://www.aaanativearts.com/
>
http://www.BoulwareEnterprises.com
"Amazon"
http://www.amazon.com/Gregory-V.-Boulware/e/B00OI16PDI/ref=ntt_dp_epwbk_0
"Twitter"
https://twitter.com/#!/AuthorBoulwareG
*/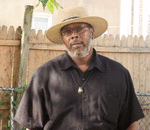 Posted By: Gregory Boulware, Esq.
Sunday, January 31st 2016 at 3:03PM
You can also
click here to view all posts by this author...