Is it possible to impress potential employers when you do not have significant work experience or achievements? Yes, you can demonstrate that you have the right skills for the job. Even as a college student, you can contribute greatly to any organization. The following tips will help you to write the perfect resume.
Prepare a list of all important and relevant past experiences.
For employers, it matters what you have achieved and what you have learned from past experienced. If you worked at your uncle's grocery store last summer, for instance, you can mention how you handled clients and helped to boost sales or how you brought order to invoices and improved bookkeeping. Even if you have no work experience, you can focus on your achievements at school such as taking a leadership position in a group project which earned recognition.
Target the specific job.
It pays off to modify your resume for every job that you apply to so that you can bring the most relevant experiences and skills upfront. You can readily find job descriptions on the company's websites as well as on career ones. The career service at your college should also be able to help.
Use verbs.
This is the best way to describe your past experience as employers want to know what you actually did. Try to choose verbs which are catchy as well as very descriptive. Instead of starting every sentence with "I", use bullet points.
Demonstrate qualities.
Things such as taking responsibility, being well organizing and managing your time properly are valued by every employer. That is why you have to demonstrate that you have these qualities in your resume. The use of adjectives is a good idea. Just make sure that the sentences sound natural with them.
Present your contribution.
Demonstrate what value you actually brought to the organization that you worked for or to the project which you participated in. Just make sure that this is directly linked to your work. As an intern, for instance, you may have contributed considerably to the achievements of your team, but not so much the overall corporate sales.
Focus on academics.
When employers consider hiring college students, they place great importance on academic achievement. That is why you should definitely highlight things such as high GPA, participation in courses relevant to the job and important academic work such as research in your resume.
Showcase people skills.
The modern work environment requires you to be a good communicator, team player and even a leader when required. You should demonstrate that you have these skills by pointing out relevant experiences.
Get credit for helping the community.
You should definitely mention community service in your resume. This type of activity shows that you are responsible, understanding and caring among other things.
Help the recruiter get more information easily.
You should not miss to add references at the end of your resume. You can also share links to your LinkedIn profile or personal website.
Devote time to editing.
Once you write the first draft of your resume, you should go back to it on the next day and revise it. You should also ask a career consultant at your colleges to read it and help you to improve it further.
Now you are ready to start writing your resume.
Related articles:
rockportinstitute.com/resumes/
career-advice.monster.com/job-interview/
paperwriting.services/resources-for-writing-paper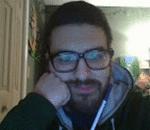 Posted By: Peter Druker
Monday, December 14th 2015 at 4:42AM
You can also
click here to view all posts by this author...