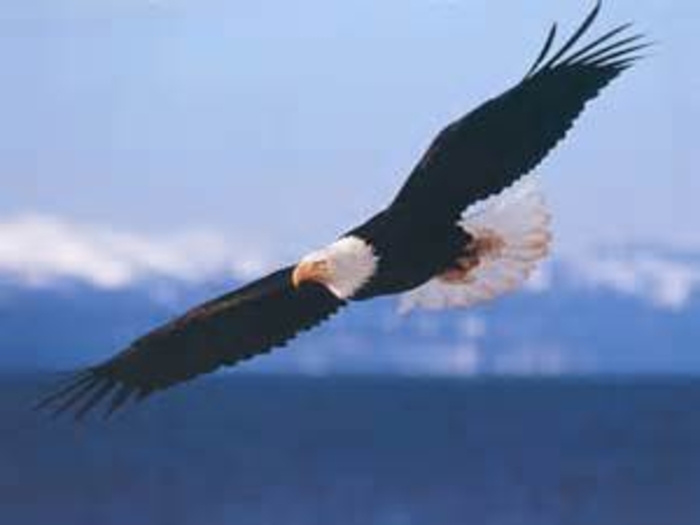 ~To Soar Upon Mighty Wings~
By
Gregory V. Boulware
/*
…He was running. He ran and ran until he thought his heart would explode along with his burning lungs. The air felt like it was on fire with every gasp for oxygen.
The dark dank and urine smelling streets offered no sanctuary. The footfalls of his pursuers were not far behind. They didn't blow whistles but yelled back and forth to each other. Their clicking, clanking, jingling of metal, wood, and plastic made their distinctive noises as the chase unfolded. "Head him off down the back alley Roger! I'll cut him at the other end!"
Running and running some more, he knew not where he was or where to run next. The darkened alley allowed for some cover and protection. A doorway guided an entrance to a rotted and broken stairway planks. They led upward. Up and farther up, he climbed. The chasing danger was far behind by now. They could not find him. He was standing atop the bombed-out building looking down upon them. Them who are adorned in blue and black attire with shiny and sparkling ornaments attached; some were silver and some were golden colored. The gold ones were attached to beltline of everyday clothing while the silver or tin was attached to the assigned blue colored pockets of the pursuer's chests.
Gazing over the edge of the roof, he saw them angrily and frantically searching. They were searching but afraid to enter and climb the rotting moldy stairs of the dark and foreboding bombed-out building. His fear encouraged him to climb those stairs and step out onto the twelve story roof.
Over the edge, the ledge yielded a nest of yellowish-beige colored orbs. The rounded things were large in size yet smaller than a basketball. He handled the eggs with tender care, for they felt warm and inviting to touch. He felt the need to hold them close, to protect them. He didn't know why.
Wrapping the three tenderly and carefully inside of his heavy winter coat, he started for the stairs downward; heading home. Something, someone placed an unwelcomed, unexpected hand upon his left shoulder. Startled, he attempted to sprint for the doorway leading to the down stairway. The hand morphed into a grip and then another.
The great and strong gripping kept him from leaving; from moving; from going home.
"Where are you going with them eggs boy?" said a strange and menacing voice. Without turning to see who was questioning him along with the powerful restraining, he replied, "I'm going home to take care of these babies!"
"Babies?" the voice queried. "Those are not babies! They is our breakfast!"
A power came over him. A power he did not recognize gave him the courage and the confidence to defy his would-be usurpers.
Before he had realized there were four assailants, the vision of them flying backward and being caught by the blacktop filled his every waking sight. They lay bleeding, bent, and broken. The fourth was flung from the roof and resting dead in the refuse dumpster down below. The 'Green-Beret' martial arts training seemed to work all on its own in fatal defense of him and his newly found babies.
The eagles grew over time. They had never flown nor had an inkling or desire to do so. The natural God given strength and beauty subliminally continually urged them to leave the sanctity of the backyard coup. They were beautiful and powerful young egrets. The sky beckoned – freedom beckoned; the wind called loudly.
The other fowl of chicken, parrot, finch, pigeon, and tweety, wondered who and what kind of bird the three were. They did not know what they were. All they knew was the love, caring, and respect shared and reciprocated herein. They were brothers and sisters. They took care of one another. They protected one another. The small ones could get in and out of small crevices in retrieval of food and unreachable desires for the larger ones who could not. The dog, wolf, fox, and any other threat, enemy, or predator dared not venture into their peaceful and loving domicile, least while their three larger than life brothers stood about. "They kept us all safe – everything and everyone remained apprehensive or aloof if only for their opulent stature."
The three eagles did pretty much what the other did around the house. But something told them they were destined for something more.
A large shadow crossed their brow while out in the daytime. They looked up and saw a magnificent sight. "What a sight to behold?" shouted one of the three eagle brothers. "What is it?" asked the others. "It looks like us!"
"How can you tell?" asked one of the family members. "It's so high up and far away, I can hardly see it!" exclaimed the chicken.
"We can see it plainly, as if it was standing right next to us!" said one of the sharp eyed eagle brothers. The man said, "He is of your kind, my children. He like you, is majestic…he is an Eagle!" he said with pride and a broad smile on his face. "You are destined to soar as he does. He, like you, is the 'King of The Sky – The King of Birds! I've raised you here to protect you and keep you safe from harm – today is the day that you must ride the clouds and answer the call."
The man began to undo the sky-screen keeping them enclosed in the yard area with the other fowl of the yard. The three brothers began to stretch and flap their eight-foot long wings. They began to emulate the king bird above.
"Oh This Feels Great – It Feels Magnificent – Oh What Power We Feel – It's Simply Glorious! Brother, We knew We Were More Than Yard-birds! We Knew There Was Something More To Us Than Meets The Eye – We Knew That We Were Not Chicken, Parrot, Finch, Pigeon, or Tweety – We Knew We Were/Are Eagles; Kings Of The Sky!"
A loud explosion sounded as the fence next to the wall of the house shattered into toothpicks. The cages and coups all fell over, allowing the sick and wounded fowl to wince, cry, yelp, scream, and squawk in pain, agony, and panic. The wardens and troopers charged, crashed, and stomped all over and through – in the name of search, seizure, rescue, arrest, and destroy.
"We know you've got a pot-farm in here! You're a dope dealing slime! We know you robbed the neighborhood Micky D's, gas station, donut shack, supermarket, and 'Driving While Black!' You've killed a man and assaulted his friends! You're under arrest!"
They punched, kicked, and pushed the man who attempted to turn the other cheek. He could not.
The eagles were quick to the defense. The Game Wardens and Troopers were severely startled by the 'larger-than-life' avenging fowl. The first eagle flapped his massive wings and created a wind funnel with the power of an "F-3" tornado. Blowing several of the marauders, flinging them backward and out onto the street. The second eagle grabbed two intruders, one in each claw; and with little to no effort, flapped its mighty wings and flew high above the surrounding buildings and houses. The captive prey screamed to the top of their lungs as if being flipped and frightened by the highest and most powerful monster rollercoaster on the planet. Soaring high and fast, the mighty bird took a nose dive and like a bombardier, dropped the two full grown men into the city's rain water reservoir which was four and a half miles away, over on 33rd Street. The third eagle stood with his eight and a half foot wingspan outstretched. The augmented stance greatly intimidated the remaining marauders. They reached for Nets, Tasers, Guns, Batons, and other available weapons of assault.
The eagle flashed his large bright and keenly sharp eyes. The fear of God overcame them. Two of them, noticeably, soiled the fronts of their pants while frozen with fright. The others in their fear and hatred continued the attempted rampage.
The man leaped into action. Three marauders where drop-kicked backwards out into the street, while another with a gun in hand, was flipped over the right shoulder of the man and body-slammed on the cement ground. The sound of broken pottery and human bones filled the immediate air. The other happy and healthy yard-birds joined in on the mêlée in defense of their precious and beloved abode. They all managed to drive the intruders back and out into the street near their vehicles.
The news media discovered, reported, and filmed the warrantless assault on the man and his friends. All of the accusations were proven to be without merit and the charges were unfounded. The unreasonable attack and accusation was plotted and hatched by a corrupted evil member of the force who was reported for abusive tactics and harassment on multiple occasions for his indiscretions and blatant disregard for policing protocols in his personal vendetta and terroristic practices against those whom he regarded and believed to be undesirable and beneath him. His truncated reports have caused an undue rift between the responsible authoritative community and the community at large. The surreptitious deed was put to right with the resistance to injustice and bitter rancour.
The Eagles, who were raised with Chickens, soared on Mighty Wings of Truth and Justice with Glorious Pride alongside their fellow Sky-King – The Man was Free and Ran Away No More.
Til Next Time…
'SANKOFA'
As Inspired By:
"Chicken and the Eagle(s)" – Spiritual Story / Parable by Unknown:
brought to life by
~ Dr. Molefi Asante~
"The Chicken Saw An Eagle"
~Gary Barnes~
~Haliaeetus leucocephalus~
The Eagle and the Chickens – A Story About Being Who You Are Meant to Be…
http://www.spiritual-short-stories.com/spiritual-short-story-602-Chicken+and+the+Eagles.html
"I want to encourage you today that you are an eagle.
You may have been brought up in a situation that limited your understanding of your potential, but it's time now for the past to lose its hold on you.
Don't die thinking you're a chicken.
Soar high, just as you were meant to.
Be all that you are meant to be!"
http://betterlifecoachingblog.com/2012/01/06/the-eagle-and-the-chickens-a-story-about-being-who-you-are-meant-to-be//*
The Eagle in the Chicken Yard
By
~Amanda Bradshaw~
"When the eagle flapped his wings and realized he could fly, nothing could stop him. He knew he had the power and the means to go to the next level. I am sure the chickens looked at one another and thought, if he can do it so can I. Feel free to imagine what they looked like trying to fly from the barnyard.
You are an eagle in the chicken yard. You know people will want to hold you back, but they will not. You know you are better than your circumstances. You know your path is not the same as others. When you know you are an eagle your breakthrough is only the beginning of all God has in store of you. But don't look down at the chickens!
God is able to do much more than we ask or think through His power working in us."
(Ephesians 3:20)
http://yourbeautyforashes.wordpress.com/2011/01/25/the-eagle-in-the-chicken-yard/
http://www.spiritual-short-stories.com/spiritual-short-story-602-Chicken+and+the+Eagles.html#sthash.xGhvzpHT.dpuf
http://site.infowest.com/business/g/gentle/chicken-eagle.html
http://blog.amirkhella.com/2009/11/04/the-eagle-who-lived-as-a-chicken/
http://andrew-ong.com/2008/03/11/the-eagle-is-a-chicken/
http://olutosinogunkolade.blogspot.com/2011/06/eagle-who-thought-he-was-chicken.html
~BoulwareEnterprises~
http://www.BoulwareEnterprises.com
~"Article Posting Sites"~
http://ezinearticles.com/?expert_bio=Gregory_V._Boulware
http://www.blogger.com/profile/10910946197037982583
http://www.BoulwareEnterprises.wordpress.com
http://www.linkedin.com/pub/gregory-boulware/10/435/44b
https://www.goodreads.com/author/show/7237172.Gregory_V_Boulware
https://www.exploreb2b.com/users/gregory-boulware
http://thebookmarketingnetwork.com/profile/GregoryVBoulware
http://www.wattpad.com/user/GregLitideas
http://literarygreg10xsmenow.tumblr.com/
http://koobug.com/GregoryVB_Author?p1498
http://about.me/gregory_boulware
http://www.pinterest.com/writerauthor6bk/pins/
https://plus.google.com/111976345290342184104/posts
http://www.bookcrossing.com/mybookshelf/GVBoulware/all
https://www.facebook.com/profile.php?id=100009002895659
~The Connect Platform~
http://blackhistory.com/cgi-bin/blog.cgi?id=641608
http://hbcu.com/cgi-bin/blog.cgi?id=641608
http://blackwomenconnect.com/cgi-bin/search.cgi?processSearch=1&keywords=Gregory+V.+Boulware&go=Search
http://blackinamerica.com/cgi-bin/blog.cgi?id=641608
http://blackauthorsconnect.com/cgi-bin/blog.cgi?id=641608
http://chocolatepagesnetwork.com/cgi-bin/blog.cgi?id=641608
~"Amazon"~
http://www.amazon.com/s/ref=sr_gnr_fkmr0?rh=i%3Astripbooks%2Cn%3A283155%2Ck3AGregory+V.+Boulware&keywords=Gregory+V.+Boulware&ie=UTF8&qid=1324957155
http://www.amazon.com/Gregory-V.-Boulware/e/B00OI16PDI/ref=ntt_dp_epwbk_0
And
~"Twitter"~
https://twitter.com/#!/AuthorBoulwareG
*/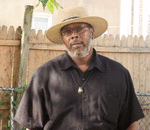 Posted By: Gregory Boulware, Esq.
Wednesday, February 11th 2015 at 9:12AM
You can also
click here to view all posts by this author...