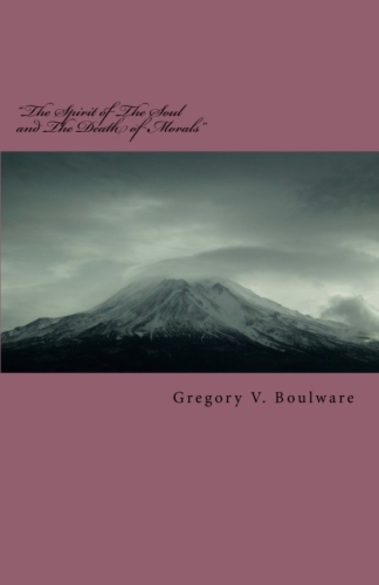 ~"Angel" means "Messenger"~
https://twitter.com/AuthorBoulwareG/status/557689420854607872
'The Honor of Being Dubbed Dr. Gregory V. Boulware!'
…This is a great Honor and Generous Recognition by an Esteemed Gentleman, Scholar, Colleague, and Friend…Imam Robert Powell and Deacon Ron Gray of 'Black In America'
http://blackinamerica.com/cgi-bin/blog.cgi?id=641608   
/*
'Amongst Us'
By
Gregory V. Boulware
http://ezinearticles.com/?expert=Gregory_V._Boulware
Angel sightings have been reputed to come or appear in and around many world locations. In all shapes and sizes, an avalanche of sightings has been reported as "Spirits of Light, Fleet and Airy, or as Spirit Helpers in Flesh - Mysterious Strangers," writes Michael H. Brown, in his book "The Trumpet of Gabriel."
History has recorded visions, prophecies, predictions, and chastisements - received by men, women, and children. They have appeared with messages while arriving with swords, wings, and other weaponry. Many of them came as the early churches began to take form. The came when Rome was under siege. It's been said Angel's accompanied the "Black Death" in the social uprisings of Europe as well. Whether or not - if we do or do not heed their warnings or messages; major intervention and supernatural events have been recorded and witnessed while spiritual agitation and coming change is inevitable. Food for thought is the simple practice of spirituality in everyday life by everyday human beings. A tradeoff has occurred where spiritualistic disconcertion has swapped health and "Holy Spirituality" for materialism. Idolatry of money and selfishness come with a price.
A man from a Philadelphia suburb posted a message to a billboard in the Oxford Valley Mall area. The board, smiling face and all, smacked drivers and passengers alike, right in the eye with his message. The personal request for angelic intervention read: "Will You Be My Angel?" The outdoor billboard overlooking the area highway(s) is 20-by-60 feet in measurement. This Richboro fellow is advertising for a kidney donation. Folks in the donor program and support circles do not approve of his methods for angelic contact. "It's a total disregard to all the people on waiting lists," says the program president for the "Gift of Life" organization. I don't think Mr. Smiley gets it - the most prevalent of angelic messages is that society must reform itself or face the consequences. The messages brought forth to humanity serve to forewarn people of all faiths and denominations, especially in this time of disease, evil, war, and economic upheavals with impending changes on the horizon.
The word "Angel" means, "Messenger."
On December 10th, 2010, my Granddaughter, Gianni, cited a most soothing and heartwarming birthday wish - she cited this psalm for me - Luke: 2:10:11 "And the Angel said unto them, Fear not: for, behold, I bring you good tidings of great joy, which shall be to all people. For unto you is born (this day) in the city of David a Saviour, which is Christ the Lord."
The words of this (then) five year old, was the highlight of my birthday. The quotation accompanied a hand...(More) http://ezinearticles.com/?Amongst-Us&id=5654467  
*/
 ~A Philadelphia Son of East Falls, and The Greater Northwest ~
 http://aneastfallssonontheschuylkill.blogspot.com/2014/07/on-schuylkill-eastfalls-son-twitter.html
  "Twitter"
 https://twitter.com/#!/AuthorBoulwareG
 http://blackhistory.com/cgi-bin/blog.cgi?blog_id=274137&cid=9
 'Amazon'
 http://www.amazon.com/Gregory-V.-Boulware/e/B00OI16PDI/ref=ntt_dp_epwbk_0
 http://www.BoulwareEnterprises.com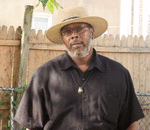 Posted By: Gregory Boulware, Esq.
Tuesday, January 20th 2015 at 6:29PM
You can also
click here to view all posts by this author...