Hi Friends -)
What you need now in your life is not more money. What you really need is more wisdom and power. Because wisdom has more value than Silver and Gold. Christ is the wisdom and power that is within you. Christ is your Imagination Christ is spirit, and Christ is the Spirit of truth that is within you.
Imagination is Spirit, Imagination is wisdom. Imagination Is power. Imagination is the creator and source and provider of everything. Imagination is the kingdom of God or heaven that is within you.
I have found the creator in Christ that is our hope and Glory. Christ is within us and is all Imagination and Christ is the spirit of truth within you and you are all Imagination.
You are all imagination, you are Christ and imagination fulfils it's self.
Imagine greater than you think you can, because you are what you imagine. You are Imagination, you are Christ and Christ is our hope and glory within. You are the spirit of truth within.
You are gods created in the image of Imagination. You are spirits having a human experience. Start now to enjoy the process and experience of who you really are and start manifesting your reality now, by always imagining the best in everything.
You are christ the spirit of truth within. You are the power and wisdom that is within you.
NOW WAKE UP AND KNOW YOU ARE GODS!
THIS IS YOU WAKE UP CALL! NOW IMAGINE I AM!
I AM THAT I AM
The Master Key To Wisdom
http://masterkeywisdom.com/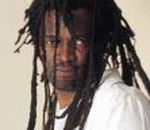 Posted By: King Nnaji
Tuesday, December 24th 2013 at 7:59PM
You can also
click here to view all posts by this author...