Your imagination will always create out of the image you planted within. You will always reap what you sow. As you believe in your heart(imagination) so shall it be done unto you. Imagination is reality and imagining creates reality. This is the truth that will set you free. You are all imagination and you are created in the image of imagination.
Your income will never outgrow you self image. Improve your self image and infinite money will flow to you.
Treatment Of The Month!
By Rev. Ike
MONEY! Iím calling you into my life!
I know you hear me! Right here and right now, Iím telling you, Money, YOU love me!
You are welcome in my hands, in my pockets, and in my life all the time!
I open my heart and my mind to money in all formsó banknotes, certificates of deposit, stocks and bonds.
I open my life to money through my loving, appreciating attitude.
Money knows I have the right financial psychology and loves me in return.
Money serves me in Divine right ways.
Money is my obedient servant.
I do not serve money, money serves me.
Money is wonderful stuff, and I let it multiply in my life.
Thank you God-in-me for money!
Master Key To Wisdom
http://masterkeywisdom.com/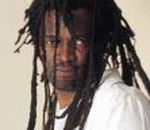 Posted By: King Nnaji
Tuesday, December 24th 2013 at 7:51PM
You can also
click here to view all posts by this author...