Someones opinion of you, does not have to become your reality. I have already made up my mind that, I want to represent an idea. I want to represent possibilities.
I made up my mind years ago that I will live by faith and not by sight and be guided by the spirit of truth that is within me. That no matter how bad it is or how bad and difficult it gets, I'm going to make it. This is what I believe and I'm willing to die for it. Period!!!
There is an old African Proverb that says. If there is no enemy within. The enemy on the outside can do you no harm. WOW! That is deep! Yes I hear you Mama Africa I receive
Everything You Are Experiencing Now, You First Imagined It! You Will Always Reap What You Sow. That's The Law Of Imagination.
Master Key To Wisdom
http://masterkeywisdom.com/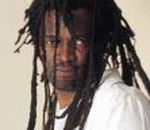 Posted By: King Nnaji
Tuesday, December 24th 2013 at 7:39PM
You can also
click here to view all posts by this author...