The system of White privilege is not new, even before Zimmerman was found not guilty by a justice system designed and created by those with privilege. The Question. Is there a benefit to defining yourself as White? The term White is a new term, it did not exist prior to 1700's. So what is this White, and by agreeing to be "White" (or "Black" for that matter). What does it REALLY mean???
The Code, the Stipend, the Plan.
Political Ideology and the Depopulation of a People.
Black History Book Club
http://www.black-history-book-club.blogspot.co.uk/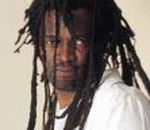 Posted By: King Nnaji
Sunday, July 28th 2013 at 8:51AM
You can also
click here to view all posts by this author...