/*
"What Is A Man Who Does Not Make The World Better?"
"Am I NOT A MAN AND A BROTHER?" - Thomas L. Jennings
David Walker - The state of Georgia offered $10,000 for the capture of Walker!
"And wo, wo, will be to you if we have to obtain our freedom by fighting... I declare to you, while you keep us and our children in bondage, and treat us like brutes, to make us support you and your families, we cannot be your friends.
http://boulwareenterprises.wordpress.com/2013/02/15/black-american-freedom-fighters/
Because white shipyard workmen would not allow him to work alongside them, the man who defeated Garnet's 'Call To Revolt' by a resolution calling for "Moral Suasion" was an escaped slave who taught himself to read and write.
Henry M. Turner, a Black legislator, was denied his seat upon election.
Ida B. Wells led a delegation of women and Congressmen to President McKinley to protest the lynching of a Black Postmaster.
"Color discrimination is barbarism!"
http://blackamericanfreedomfighters.blogspot.com/
Young Americans of all colors consider Malcolm X (El Haag Malik El Shabazz) a symbol of uncompromising resistance to oppression.
"Black Power" was an expression coined by Brother Stokely Carmicheal!
William Still (October 7, 1821 – July 14, 1902) was an African-American abolitionist, conductor on the Underground Railroad, writer, historian and civil rights activist.
Dr. Reverend Martin Luther King, often a victim of white violence, believed that it was right to disobey some laws.
Caroline Matilda Still (1848–1919), a pioneer female medical doctor. Caroline attended Oberlin College and the Women's Medical College of Philadelphia (much later the Medical College of Pennsylvania); she was married, first to Edward J. Wyley, and after his death, to the Reverend Matthew Anderson, longtime pastor of the Berean Presbyterian Church in North Philadelphia.
'The Berean Institute of Philadelphia is my College Alma Mater - Class of 2004/05!'
View the entire article:
http://boulwareenterprises.wordpress.com/2013/02/15/black-american-freedom-fighters/
http://blackamericanfreedomfighters.blogspot.com/
>
In honoring Our Black American Heroes All Year Round, not just Black History Month
Peace and Love,
Greg.
*/
"The Colour of the Old West"
http://colouroftheoldwest.blogspot.com/
"Twitter"
https://twitter.com/#!/AuthorBoulwareG
"Amazon"
http://www.amazon.com/s/ref=sr_gnr_fkmr0?rh=i%3Astripbooks%2Cn%3A283155%2Ck3AGregory+V.+Boulware&keywords=Gregory+V.+Boulware&ie=UTF8&qid=1324957155
"Article Posting Sites"
http://ezinearticles.com/?expert_bio=Gregory_V._Boulware
http://www.blogger.com/profile/10910946197037982583
http://www.BoulwareEnterprises.wordpress.com
http://www.linkedin.com/pub/gregory-boulware/10/435/44b
http://www.BoulwareEnterprises.com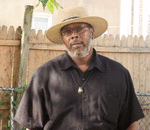 Posted By: Gregory Boulware, Esq.
Tuesday, March 26th 2013 at 12:10AM
You can also
click here to view all posts by this author...