Vice President Smothers to address Alpha Phi Alpha Founders Day
The members of the Alpha Phi Alpha Fraternity, Inc. in Prairie View join Alphas around the world in commemorating its 106th Anniversary with a special Founders' Day Observance Program on December 2, 2012. The program begins at 3:30 p.m. in the Johnson Phillip All Faith Chapel at Prairie View A&M University. The speaker for the occasion is Dr. Roderick L. Smothers, Sr., Vice President for Southwest Region of Alpha Phi Alpha Fraternity, Inc., and the Vice President for Institutional Advancement at Huston Tillotson University (HTU) in Austin, Texas. Prior to joining HTU, Roderick served as Vice President for Institutional Advancement six years at Langston University in Langston, Oklahoma.
Smothers is a native of Baton Rouge, Louisiana, where he completed his early education. He holds the Bachelors, Masters and Doctorate of Philosophy degrees from Louisiana State University (LSU).
He is a life member of the Alpha Phi Alpha Fraternity, Inc., and was initiated in 1993 at the Nu Psi Chapter at LSU. Smothers has served in various leadership capacities in the fraternity to include Chapter Presidents (College and Alumni), Assistant Regional Vice President, Chapter Advisor, District Director and the Board of Directors. Smothers is one time candidate for General President of the Fraternity. Smothers' motto: "Good men have good ideas, but great men take good ideas and put them into action!" has guided him through his tenure in the fraternity leadership.
Since its founding, the fraternity has provided leadership and service during the Great Depression, World War II, Civil Rights Movements, and addressed social issues such as apartheid and urban housing, and other economic, cultural, and political issues affecting people of color. Under its charge manly deeds, scholarship, and love for all mankind, it has established programs for mentoring, academic achievement, voter education, Big Brothers Big Sisters and Boy Scouts and has made community service priority number one. Some of its major programs include the Million Dollar Contribution to the National Urban League, the National Association for the Advancement of Colored People (NAACP), and the United Negro Scholarship Fund. The fraternity led the management and construction of the Dr. Martin Luther King, Jr. Memorial on the Washington Mall. Dr. King was one of the most revered brothers of the fraternity. Attorney Harry E. Johnson, Sr., the fraternity's 31st General President serves as the President of the MLK Foundation.
The fraternity's membership is more than two hundred thousand college trained men dispersed in more than 1,500 college and 900 alumni chapters throughout the United States, Korea, Europe and the Caribbean. Some of its prominent members are Justice Thurgood Marshall, Congressmen Emmanuel Cleaver, Al Green, William Gray, Ralph Metcalf, Charles Rangel; Ebony Publisher John H. Johnson, former PVAMU presidents Alvin I. Thomas, E. B. Evans and Charles Hines, Mayors Lee P. Brown, David Dinkins, Maynard Jackson, Frank Jackson, Raymond E. Carreathers, Jiles P. Daniels, Sr., Michael Wolfe and Ernest Morial, Texas State Representatives Al Edwards, Sylvester Turner and Boris Miles, musicians Duke Ellington, Quincy Jones and Lionel Richie; Rhodes Scholar and Activist Paul Robeson, W. E. B. DeBois, Olympian Jesse Owens, and legendary coaches Eddie Robinson and Lenny Wilkins, to name a few.
The fraternity is headquartered in Baltimore, Maryland with Mr. Aaron Crutison, Sr. as the Acting General President and Brian E. Rowland is president of Epsilon Tau Lambda Chapter.
The program is open to the public and is being hosted by the Epsilon Tau Lambda (Prairie View), Pi Omicron (TAMU) and Pi Alpha Lambda (College Station) Chapters, and Sigma Gamma Lambda (Cypress-Katy), all members of Area IX of the Fraternity.
Contact:
Frederick V. Roberts
unitancommunications@yahoo.com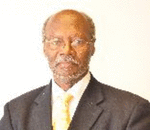 Posted By: Frederick Roberts
Wednesday, November 28th 2012 at 2:22PM
You can also
click here to view all posts by this author...