The 100 Collegiate Women of America, Inc. is under new leadership at Prairie View A&M University. At the close of the Spring Semester 2012, Faydrian DeOnne Pearson and Charnabria Keichan Leonard, emerged as president and vice president, respectively.
The 100 Collegiate is leading the way for women empowerment at the university and has a dynamic slate of planned activities that would keep any college student busy for the whole year. [Sic]. Among the activities are mentoring young women in Navasota, Hempstead and Waller ISD's, Breast Cancer Awareness, Tour De Pink, Dress for Success, Empowered Women Speaks Seminars, Women Lead and Real Talk for Women. The ladies will also assist with the Ms. Collegiate Mom Pageant set for December 2012.
The 100 has also adopted the Support for Military Families and Stop Obesity Programs, efforts of First Lady Michelle Obama and Dr. Jill Biden. These programs are just as relevant on college campuses and the ladies are determined to make a difference.
Pearson is a 21 year old senior in Interdisciplinary Studies, with specialization in Mathematics 4-8. She hails from Missouri City, Texas. For the past few years, Faydrian has been active in various campus organizations to include the Panther Dolls Dance Team, The Wesley Foundation, National Society of Black Engineers, American Society of Mechanical Engineers, Campus Activities Board, Panther Advisor Leaders, Student Government Association, Building 37 Step Team, National Association for the Advancement of Colored People, and Panthers At Work. She enjoys going to church, socializing, engaging in intellectually stimulating conversations, dancing, giving back to others, spending time with family friends and her dog Beans. When asked her plans after graduation, she coyly states, "None yet! Because she believes that "if you want to make GOD laugh, tell him your plans."
Charnabria or "Bria" as she's affectionately known is a 20 year old junior Biology major and Chemistry minor from Houston, Texas. Bria has been actively involved in several organizations including serving as Vice President of Programs for the Prairie View A&M University Pre Alumni Association, interim President for the Frederick Douglass Leadership Institute and a member of the National Society of Collegiate Scholars. Bria plans to attend the Baylor College of Dentistry in Dallas, TX after graduation. Upon completion of dental school, she plans on owning a dental practice in Houston.
The 100 Collegiate Women of America, Inc. was founded in August 2011 and chartered at Prairie View A&M University on November 10, 2011. The organization is a sister organization to the Collegiate 100, also founded at Prairie View A&M University in September 1993, which became an international organization in 1994 as part of the 100 Black Men of America, Inc., and the 100 Black Men of Metro Houston, Inc. Both organizations are the brainchild of Frederick V. Roberts, president of UNITAN Communications and the Collegiate Community Development Corporation, parent company for the Mr. Collegiate African American, Ms. Collegiate Mom and the Miss Collegiate USA Pageant Programs.
For information on the programs go to
www.100collegiatewomenofamerica.org/
or write: collegiate100women@gmail.com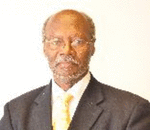 Posted By: Frederick Roberts
Saturday, September 22nd 2012 at 5:58PM
You can also
click here to view all posts by this author...