A RIGID SEGREGATIONIST SYSTEM SET UP IN SOUTH AFRICA BY THE RULING WHITE POPULATION SHORTLY AFTER THE VICTORY OF THE NATIONALIST PARTY IN 1948. BLACK AFRICANS HAD ALREADY BEEN DENIED THE VOTE EVEN BEFORE THE UNION OF SOUTH AFRICA WAS FORMED IN 1910. THE GROUP AREAS ACT OF 1959 CLASSIFIED ALL SOUTH AFRICANS BY RACE BLACK, WHITE, OR COLOURED- MEANING INDIAN, ASIAN, OR MIXED RACE AND ALL PEOPLE WERE REQUIRED TO LIVE WITHIN SET RACIAL BOUNDARIES. THE CITIES WERE RESERVED FOR WHITE OCCUPATION AND APPROXIMATELY 3.5 MILLION BLACK PEOPLE LOST THEIR HOMES WHEN THEY WERE FORCE TO MOVE. MANY BLACKS WERE RESETTLED IN RURAL BANTUSTANS OR HOMELANDS FAR FROM THEIR ORIGINAL HOMES. INTERMARRIAGE WAS MADE ILLEGAL AND PRISON TERMS OF UP TO SEVEN YEARS WERE IMPOSED ON PERSONS CONVICTED OF ENGAGING IN INTERRACIAL s*x. ALL BLACKS WERE REQUIRED TO CARRY PASSES LIMITING THEIR RIGHT TO TRAVEL. THE BEST JOBS WERE RESERVED FOR WHITES AND BLACKS AFRICANS WERE FORBIDDEN TO GO ON STRIKE. APARTHEID LAWS WERE STRICTLY ENFORCED AND THOUSANDS OF BLACKS AFRICANS WERE BEATEN OR IMPRISONED FOR EVEN MINOR VIOLATIONS. THE APARTHEID SYSTEM WAS ENDED SHORTLY BEFORE NELSON MANDELA BECAME PRESIDENT IN 1994.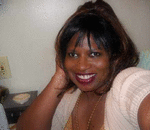 Posted By: Barbara Robinson
Sunday, June 17th 2012 at 2:03AM
You can also
click here to view all posts by this author...