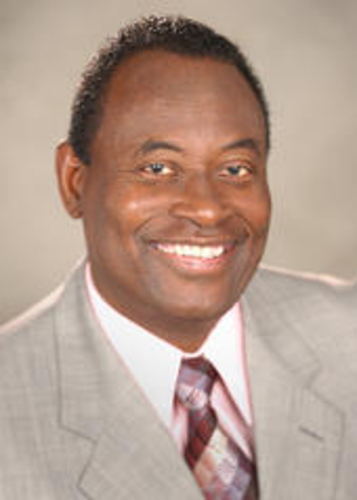 There was a moment in time when Haiti was the richest and most prosperous colony in the Americas…so what happened? Pat Robertson, the American Christian televangelist and host of "The 700 Club", attributes Haiti's misfortunes—
in light of the 7.0 earthquake that shook the island-nation—to the nation having a sworn pact with the devil. Robertson states: "They [Hatians] were under the heel of the French…and they got together and swore a pact to the devil. They said, 'We will serve you if you will get us free from the French.' True story. And so the devil said, 'Ok it's a deal.' And they kicked the French out. The Haitians revolted and got themselves free. But ever since they have been cursed by one thing after another."
Of course native Haitians did defeat Napoleon and the French colonists in 1804 and declared their independence; however, Robertson's innuendoes and half-truths about Haiti's deteriorating social, political and economic conditions are just that—half-truths. Something did indeed happen a long time ago and Robertson is correct in saying that people might not—and generally don't—talk about it, but not for the reasons he implies.
What people don't want to talk about is the black Haitian rebel leader General Toussaint L'ouverture and how he had not only defeated Napoleon and the French army, but prior to that had, after a five-year war, defeated world super-power Great Britain. This victory for Haiti made the Haitian's War of Independence the world's first historical, successful slave revolution.
To make sure the contagion and news of the Haitian's success didn't spread to the United States and Latin America—where there were throws of slaves salivating over freedom and willing to take life or death risks to obtain it, there was an international boycott, isolating and quarantining the island. The Haitians were left on their own to survive, and to add insult to injury, found themselves having to pay reparations to the French as opposed to receiving it themselves. This in-debtedness subsequently led to the dire and dismal conditions of this island, leaving it in a constantly impoverished state.
After the French defeat, Napoleon—through deception and false pretense—
summoned General Toussaint L'ouverture to France where he was immediately arrested and imprisoned. Haiti was left leaderless, and, thus, left to fend for itself with no guidance: cut the head off a snake or the roots from a tree, and the rest of the body will wither and die. Since this point in time, corruption, bigotry, and poverty have reigned over the country.
In considering this current event, Pat Robertson's "confession", and the afore-mentioned brief history lesson, I am reminded that there is and always has been a truth-acknowledgement and -sharing problem in America. There is a necessity to continually acknowledge and share the truth, accurateness, of accounts in every situation/event regardless to one's feeling of the matter or fears of the effects such a "truth" may bring about. Most importantly, there is a necessity of truth-sharing (knowledge-sharing) among individuals throughout the black race. Without us taking accountability for sharing our history, as well as the African-American studies in our colleges and universities, the black community would be left to the devices of a Euro-centric spin on all and everything that took place in the past. If we don't know our own history, we are left at the hands of these Euro-centric ideals that continue to preach inferiority and indignity about black people on the whole.
Who you are is limited only by who you think you are…which, who you "think you are" is founded on the knowledge of who you know you are. How abundant or deficient this knowledge fortress is will be reflected in your self-awareness—complete understanding of self, self-confidence, and ability to identify and separate truth from lies. One cannot be whole without knowing who they are—their roots, heritage, and history. This month of February is Black History Month. If anything, the activities of Black History Month don't delve extensively enough into total Black History. Activities and studies must reach beyond the limit of educating us on only Black American History, and span the seas, shores, and time to include all occurrences that have touched the life/lives of any dark-skinned person or peoples.
Posted By:
Tuesday, February 2nd 2010 at 10:17PM
You can also
click here to view all posts by this author...