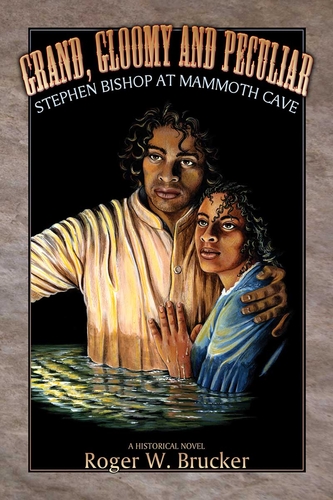 A century before Mammoth Cave in Kentucky became a national park, it was already a popular tourist attraction. In those early years, the full extent of the cave's reach was unknown, as its passages had only been explored a few miles. That changed in 1838 with the arrival of Stephen Bishop, a 17-year-old slave who became Mammoth Cave's most popular guide and America's first great cave explorer. His story is told in the new historical novel "GRAND, GLOOMY, AND PECULIAR: STEPHEN BISHOP AT MAMMOTH CAVE" by Roger W. Brucker.
Bishop was obsessed with Mammoth Cave's beauty and mystery, and explored many miles beyond where any human had gone. With lanterns to light the way, he made many important discoveries and produced the first detailed map of Mammoth Cave. His work paved the way for subsequent discoveries that led to Mammoth Cave becoming a national park a century later. At nearly 400 miles in length, Mammoth Cave is now the world's longest.
"Stephen was noted for being the first systematic cave explorer," said Brucker, a veteran cave explorer himself. "He was the prototype for guiding, educating and entertaining cave visitors. He was the economic engine that put Mammoth Cave on the map of American natural wonders."
By combining known facts with fictional details only an experienced caver could imagine, Brucker wrote "Grand, Gloomy, and Peculiar" as a historical novel, from the perspective of Stephen's wife, Charlotte. Although it is a novel, the book does not alter any known historical facts. Brucker spent years researching the historical details, and even retraced routes through Mammoth Cave that Bishop first explored, in order to describe them accurately in the book.
"It's well-known that Stephen was the first person to cross over the famous Bottomless Pit, which tourists can still see today," Brucker said. "He discovered a shortcut around the pit. It's a tight crawlway. I went through it, to understand what he must have experienced."
While most books about slaves focus primarily on those who lived on, or escaped from, Southern plantations, "Grand, Gloomy, and Peculiar" is one of the few about the non-plantation slave experience. It offers a fascinating glimpse into the life of a man whose courage, curiosity and personality made him America's first great cave explorer, and helped set the course for Mammoth Cave to be recognized as one of the world's great natural treasures, which Bishop described as "grand, gloomy and peculiar."
"Grand, Gloomy, and Peculiar: Stephen Bishop at Mammoth Cave" is published by Cave Books.
Roger Brucker has explored Mammoth Cave for more than 50 years, and is considered one of the world's leading experts on caves. He has co-authored four previous books: The Caves Beyond (with Joe Lawrence, Jr.), The Longest Cave (with Richard A. Watson), Trapped! The Story of Floyd Collins (with Robert K. Murray) and Beyond Mammoth Cave: A Tale of Obsession in the World's Longest Cave (with James D. Borden).
More information about author Roger W. Brucker is available at
www.rogerbrucker.com
Review of "Grand, Gloomy, and Peculiar: Stephen Bishop at Mammoth Cave"
http://www.columbiamagazine.com/index.php?sid=33043
More information about Mammoth Cave National Park is available at
http://www.nps.gov/maca
# # #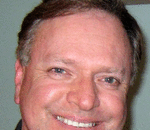 Posted By: Fred Anderson
Thursday, November 5th 2009 at 11:43AM
You can also
click here to view all posts by this author...