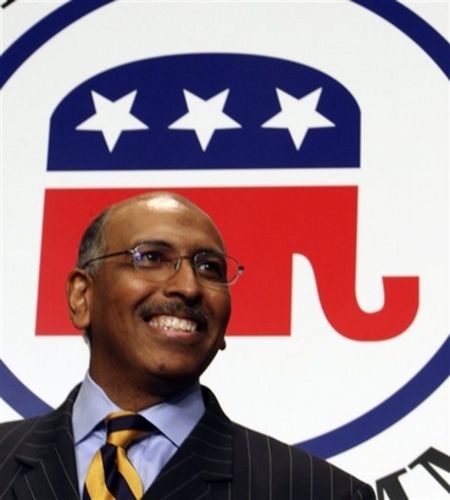 On January 30, 2009, Michael Steele became the first African American to lead the Republican Party as Chairman of the Republican National Committee.
Chairman Steele is also only the second African American to lead either the Democratic or Republican Parties. The late Ron Brown was the first, chairing the Democratic National Committee from 1989-1993.
Two out of the six men campaigning for the RNC Chair, this year, were African Americans. The other African American candidate was former Ohio Secretary of State, Ken Blackwell.
Elected in 2000, to be the chairman of the Maryland Republican Party, Steele was also the first African American to chair any state party for the GOP.
Chairman Steele is the former Lt. Governor of Maryland, the first African American to hold a statewide office there. He was also the first Republican to hold that particular office in the state. He was chosen by would-be Governor, Robert Ehrlich, to be his running mate. They were both elected in November, 2002.
Just before the recent RNC election, Steele served as chairman of GOPAC (the GOP Action Committee), the premier training organization for Republican candidates for elected office.
While chairing GOPAC, having earned nationwide prominence and acclaim as an eloquent speaker, Steele was invited to give the keynote address at the 2008 Republican National Convention. It was there that he coined the phrase, "Drill Baby Drill," a rallying cry for the promotion of offshore drilling as an alternative to our reliance upon Middle Eastern oil. The phrase was adopted by the McCain campaign, and most notably, vice presidential candidate Sarah Palin.
Like other Black pioneers before him, Steele encountered acts of racism en route to his monumental and historical accomplishments. Such acts included the infamous "Oreo Cookie" incident, which occured during his campaign with Robert Ehrlich for the governorship of Maryland.
After the gubernatorial debate on September 26, 2002, it was reported that Oreo cookies were handed out to members of the audience by the campaign of Democratic opponent, Kathleen Kennedy Townsend. This was taken as a racist statement against Steele directly, one which he had heard often before - of being black on the outside, and white on the inside. Reports began to surface that the cookies had been thrown by Townsend supporters; those accounts are disputed.
Renderings of Steele have surfaced on the internet, which portray him in blackface, being called a "Simple Sambo" by Democrats. Renderings of Steele are accompanied by similar renderings of Blackwell, among other prominent Black Republicans.
Michael Steele succeeded despite the bigotry he encountered, much of it at the hands of other African Americans. He went on to reach and establish phenomenal landmarks in Black History.
He represents a refreshing wind of transformation and restoration for a political party once widely known as the champion of African American civil rights.
Sources:
Wikipedia:
http://www.wikipedia.com
The GOP:
http://www.rnc.org
GOPAC:
http://www.gopac.org/chairmanscorner/bio.aspx
US News Article on Steele:
http://www.usnews.com/articles/news/campaign-2008/2008/04/07/10-things-you-didnt-know-about-michael-steele.html
Interview with Project 21's Kevin Martin (Oreo Cookie Eyewitness Account):
http://www.nationalcenter.org/2005/11/michael-steele-oreo-incident.html
Baltimore City Paper Oreo Incident Challenge:
http://www.citypaper.com/printStory.asp?id=11150
The NBRA:
http://www.nbra.info
NBRA Article on Republicans and Racism:
http://www.trustedpartner.com/docs/library/000143/NBRA%20Civil%20Rights%20Newsletter.pdf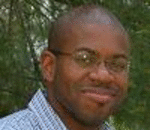 Posted By: Michael Canaan
Wednesday, February 18th 2009 at 12:03PM
You can also
click here to view all posts by this author...