Home > Career Center > Job Seekers > Job Search

| | |
| --- | --- |
| Company Name: | KIPP Public Charter Schools |
| Location: | Minneapolis, MN |
| Position Type: | Full Time |
| Post Date: | 05/24/2018 |
| Expire Date: | 06/23/2018 |
| Job Categories: | Education and Library, Human Resources, Research & Development |

Middle School Paraprofessional
Primary Purpose of Position
KIPP North Star Special Education Paraprofessional ensures that all teachers implement the accommodations and modifications needed for all students to successfully complete our curriculum. Exceptional educators also cultivate in our lowest-performing students a love for reading while growing in them the fluency, comprehension, and critical thinking skills they will need to succeed in rigorous high schools and colleges and to become productive citizens in the world beyond.

Responsibilities
Each Paraprofessional is required to perform the following duties:
● Implement student lessons to meet learning objectives under direct supervision
● Work directly with individuals and student groups in daily classroom tasks, activities and assignments, monitoring and re-directing behaviors using appropriate communication and effective intervention strategies.
● Implementing positive student support plans as outlined and/or implementing behavior strategies outlined by the special education teacher (can include re-directing, calming or supporting replacement behaviors).
● Monitoring and/or recording student progress in instructional areas
● Managing physical needs as needed
● Review, design, and implement student 504 plans and IEPs with fidelity
● Conducting portions of student evaluations (with training) to include: structured observations, daily student tracking, and/or teacher/student/parent interviews
● Attendance at IEP and evaluation team meetings
● Assisting the special education teacher in planning and implementing special education curriculum
● Assisting the special education teacher in planning for modifying instruction of grade level content standards across curriculum
● Attend all parent/teacher conferences for students with special needs
● Respond to daily student needs when the special education teacher in otherwise engaged
● Develop, implement, track, and critique interventions with students with special needs for their effectiveness
● Assist special education teacher with special education due process paper work as needed.
● Review general education teacher lesson plans and provide detailed feedback to enable them to make necessary accommodations and modifications based on student learning needs and state standards as directed by the Special Education Coordinator
● Lead guided reading groups and small group instruction and continually assess and track student progress
● Provide special education inclusion and resource services minutes to students
● Co-teach with general education teachers to provide instruction to students
● Progress monitor IEP goals and provide detailed documentation of goals to Special Education Coordinator
● Keep parents well informed of student progress by providing daily feedback, weekly assessments, trimester report cards, and occasional home visits as needed
● Attend all grade level and staff meetings, including Wednesday staff meetings, and attend designated school functions outside of school hours
● Attend some Saturday School sessions throughout the year (TBD).
● Participate in school-wide professional development and seek continual feedback and coaching to develop as a teacher
● Make him/herself available to students, parents, and other staff members after school hours and on weekends by his/her work cell phone
● Conduct necessary home visits for recruitment and to support classroom learning
● Perform necessary duties including but not limited to bus, morning, lunch, dismissal, and after-school duties
● Chaperone field lessons including occasional overnight field lessons
● Communicate openly and honestly with all staff members in a timely fashion
● Dress professionally and uphold all school policies

Required Qualifications: A minimum of 2 years of college education, or pass the Para Pro test, issued for statewide use. Applicant must also have excellent written and oral communication skills, and the ability to pass a criminal background check. Preferred experience with students with Autism and/or DSD.



KIPP Minnesota is an equal opportunity employer. We do not discriminate on the basis of race, gender, handicap, age, religion, sexual orientation, or national or ethnic origin. We are committed to hiring a diverse and multicultural staff and encourage applications from traditionally under-represented backgrounds.





Company Name:
KIPP Public Charter Schools
Website:
http://kippcareers.force.com/JobDetail?id=a0Xd0000006TyVsEAK
Company Description:

Apply Now | Forward Job to a Friend | More Jobs From This Employer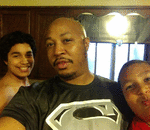 david johnson just became a new member.
06:52PM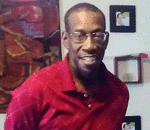 calvin cannon just became a new member.
04:20PM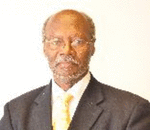 frederick roberts just posted a blog entitled 'indian co-ed moriah colbert is new miss prairie view a&m university'.
03:59PM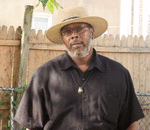 gregory boulware, esq. just commented on a blog entitled '~ "ironically speaking!" ~'.
09:19PM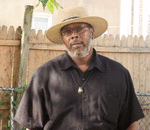 gregory boulware, esq. just commented on a blog entitled '~ chapter 5: 'farmland, a skippack retreat?' ~'.
01:22PM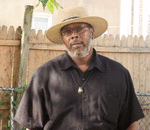 gregory boulware, esq. just commented on a blog entitled '~ "in the soul and spirit of life and living!" ~'.
01:21PM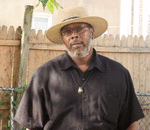 gregory boulware, esq. just commented on a blog entitled '~ 'fairmount' terror in the park: the series! ~'.
01:21PM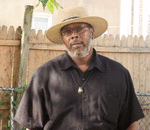 gregory boulware, esq. just posted a blog entitled '~ "seeing us-a lost for words" ~'.
02:23PM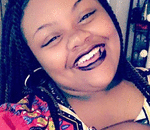 markia alston just became a new member.
08:21PM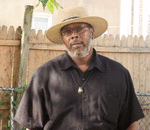 gregory boulware, esq. just posted a blog entitled '~'alexandre dumas, author/playwrite'~'.
07:28PM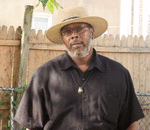 gregory boulware, esq. just commented on a blog entitled '~"it came across my desk"~'.
05:47PM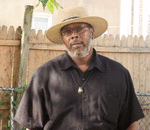 gregory boulware, esq. just commented on a blog entitled '~"a man of color?"~'.
10:41PM
>> more | invite friends