Home > Career Center > Job Seekers > Job Search

| | |
| --- | --- |
| Location: | New York, NY United States |
| Position Type: | Full Time |
| Post Date: | 05/24/2018 |
| Expire Date: | 07/24/2018 |
| Job Categories: | Sports and Recreation |

Manager, Insights and Analytics
Position Summary
The Manager, Insights & Analytics will work with various teams to optimize digital content, product performance and database marketing. This person will coach internal and external stakeholders on how best to use available data to optimize content, increase engagement through CRM marketing and to increase traffic and engagement on digital platforms and with marketing campaigns.

Primary Responsibilities
• Collaborate with teams to translate digital, social and CRM metrics from dashboard to actionable insights
• Leverage data to understand our fans in depth, identify areas of opportunity, and help execute projects to drive growth and engagement of MLS users
• Develop processes and drive performance optimization around main KPIs
• Create suite of weekly and monthly dashboards to communicate trends and metrics to MLS executive team
• Work with teams to use data to optimize product, content and engagement performance
• Help institute best practices for data usage at League and all 23 Clubs
• Document and record data definitions and structure as well as specifications for business intelligence reports and dashboards
• Develop event and campaign recap analysis reporting including actionable insights

Additional Responsibilities
• Additional responsibilities as assigned
Qualifications & Requirements
Education and Experience
• Bachelor's Degree (in Mathematics, Statistics, or Economics)
• 5-8+ years of experience (must include 2+ years of quantitative or statistical analysis experience)

Required Skills
• Demonstrated experience with a web analytics platform (Google Analytics, Omniture, Chartbeat, Crimson Hexagon) and traffic patterns, as well as Social Media analytics platforms (Twitter Analytics, Facebook Insights, Instagram Insights, Hootsuite, Shareablee)
• Experience with BI tools (ex. Tableau, SAS VA, Data Studio)
• Experience working in digital media with a content publisher or technology company
• Experience working with CRM databases (Salesforce) and marketing campaign data and providing insights and improvement recommendations
• Strong analytical skills, ability to create business models
• Superior organization, project management skills and attention to detail
• High level of commitment to quality work product and organizational ethics, integrity and compliance
• Ability to work effectively in a fast paced, team environment
• Strong interpersonal skills and the ability to effectively communicate, both written and verbally
• Proficiency in Word, Excel, PowerPoint and Outlook
• Demonstrated decision making and problem solving skills
• Detail-oriented with the ability to multi-task and meet deadlines with minimal supervision

Desired Skills
• Knowledge of the Spanish Language or an International Language (business proficiency)
• Knowledge of the sport of soccer
• Ability to travel and to work non-traditional hours, including evenings, weekends, and holidays



Website:
https://careers-mlssoccer.icims.com/jobs/1383/manager%2c-insights-and-analytics/job?mode=view
Company Description:
Headquartered in New York City, Major League Soccer features 23 clubs throughout the United States and Canada. MLS and SUM are committed to attracting and retaining the most innovative talent in the industry. We offer an environment that recognizes teamwork and collaboration, fosters diversity and encourages creativity, all while sharing a passion for The Beautiful Game.
Apply Now | Forward Job to a Friend | More Jobs From This Employer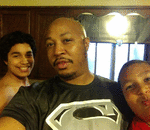 david johnson just became a new member.
06:52PM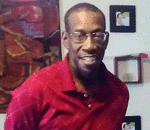 calvin cannon just became a new member.
04:20PM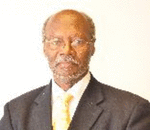 frederick roberts just posted a blog entitled 'indian co-ed moriah colbert is new miss prairie view a&m university'.
03:59PM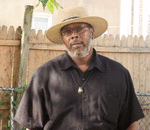 gregory boulware, esq. just commented on a blog entitled '~ "ironically speaking!" ~'.
09:19PM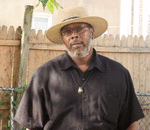 gregory boulware, esq. just commented on a blog entitled '~ chapter 5: 'farmland, a skippack retreat?' ~'.
01:22PM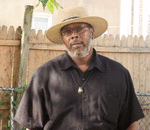 gregory boulware, esq. just commented on a blog entitled '~ "in the soul and spirit of life and living!" ~'.
01:21PM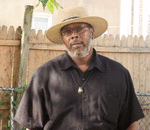 gregory boulware, esq. just commented on a blog entitled '~ 'fairmount' terror in the park: the series! ~'.
01:21PM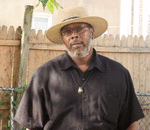 gregory boulware, esq. just posted a blog entitled '~ "seeing us-a lost for words" ~'.
02:23PM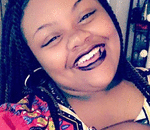 markia alston just became a new member.
08:21PM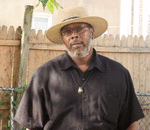 gregory boulware, esq. just posted a blog entitled '~'alexandre dumas, author/playwrite'~'.
07:28PM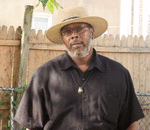 gregory boulware, esq. just commented on a blog entitled '~"it came across my desk"~'.
05:47PM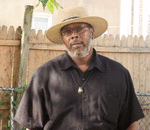 gregory boulware, esq. just commented on a blog entitled '~"a man of color?"~'.
10:41PM
>> more | invite friends