Home > Career Center > Job Seekers > Job Search

| | |
| --- | --- |
| Location: | Louisville, KY United States |
| Position Type: | Part Time |
| Post Date: | 05/23/2018 |
| Expire Date: | 07/23/2018 |
| Job Categories: | Collegiate Faculty, Staff, Administration |

Lab Instructor, Principles of Biology
The Department of Biology at Bellarmine University seeks an adjunct instructor to teach laboratory sections of Principles of Biology (BIOL130L) during the Fall Semester 2018. The course description for BIOL130 is as follows: "An introduction to the major unifying principles of biology. The chemical and cellular bases of life are examined from the molecular to the organismal levels. This course establishes the foundational principles for all other disciplines of natural science." The class consists of undergraduate college students primarily majoring in Biology, Biochemistry & Molecular Biology, or Exercise Science. Topics covered in lab include designing scientific experiments, macromolecules, properties of enzymes, oxygen consumption and metabolism (cellular respiration), photosynthesis, and DNA isolation and quantification. Skillsets that students will learn include metric conversions, creation of molar solutions and dilutions, basic light microscopy, pipetting, spectrophotometry, centrifugation, and gel electrophoresis. Labs will be primarily inquiry-based, and include both structure and guided inquiry labs where students develop their own hypotheses and experiments.

Available lab section times: Tuesday 3-6 pm and Thursday 3-6 pm. The ideal candidate will be able to teach both lab sections and attend the first 30 - 60 minutes of the lab section run by the lab coordinator on Monday from 12-3 pm in order to become familiar with the laboratory setup for each week. The fall semester extends from 08/23/2018 to 12/05/2018. Qualifications & Requirements
Master's degree or higher with at least 18 hours of academic credit in Biology or a related health science field with academic training in Introductory Biology

Application Instructions:

Please submit a letter of interest, vita, unofficial undergraduate and graduate transcripts and contact information for three professional references by clicking on the appropriate link in this posting. Review of applications will begin immediately and continue until the position is filled.
Website:
http://bellarmine.interviewexchange.com/candapply.jsp?JOBID=98120&jobboard=578
Company Description:
About Bellarmine University: Bellarmine University is a dynamic, growing university with a strong liberal arts focus in the Catholic higher education tradition and a bold vision for the future. Bellarmine has undergraduate and graduate enrollment of nearly 4,000 students, and continues to add new academic programs while maintaining small class sizes and personal attention to students. Bellarmine is listed in the Princeton Review's Best 382 Colleges, is one of the top 15 Southern regional universities in U.S. News and World Report's 2018 college rankings, and is a top university in Forbes' list of America's best colleges. In a survey by The Princeton Review, students praised Bellarmine as a place that is "welcoming to every single person and makes an effort to include everyone." Bellarmine students, faculty and staff engage in more than 25,000 cumulative hours of service each year, in Louisville and around the nation and world. Bellarmine is located on a scenic 175-acre campus in the Highlands neighborhood of Louisville, KY, which Glassdoor recently recognized one of the nation's top 10 cities where pay goes the furthest, and National Geographic calls it a top 10 food city. ZipRecruiter calls Louisville a top 10 city for job seekers, thanks in part to its central location and low unemployment. Louisville is within a day's drive of two-thirds of the U.S. population. Bellarmine is an equal opportunity employer and encourages persons of diverse backgrounds to apply for positions.
Apply Now | Forward Job to a Friend | More Jobs From This Employer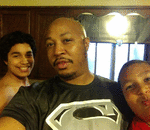 david johnson just became a new member.
06:52PM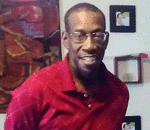 calvin cannon just became a new member.
04:20PM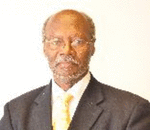 frederick roberts just posted a blog entitled 'indian co-ed moriah colbert is new miss prairie view a&m university'.
03:59PM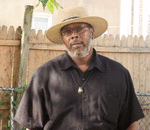 gregory boulware, esq. just commented on a blog entitled '~ "ironically speaking!" ~'.
09:19PM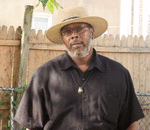 gregory boulware, esq. just commented on a blog entitled '~ chapter 5: 'farmland, a skippack retreat?' ~'.
01:22PM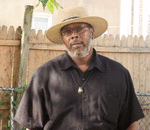 gregory boulware, esq. just commented on a blog entitled '~ "in the soul and spirit of life and living!" ~'.
01:21PM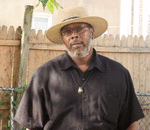 gregory boulware, esq. just commented on a blog entitled '~ 'fairmount' terror in the park: the series! ~'.
01:21PM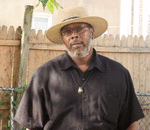 gregory boulware, esq. just posted a blog entitled '~ "seeing us-a lost for words" ~'.
02:23PM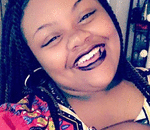 markia alston just became a new member.
08:21PM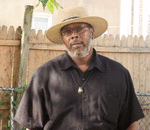 gregory boulware, esq. just posted a blog entitled '~'alexandre dumas, author/playwrite'~'.
07:28PM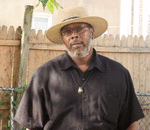 gregory boulware, esq. just commented on a blog entitled '~"it came across my desk"~'.
05:47PM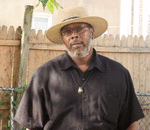 gregory boulware, esq. just commented on a blog entitled '~"a man of color?"~'.
10:41PM
>> more | invite friends