Home > Career Center > Job Seekers > Job Search

| | |
| --- | --- |
| Location: | Boulder, Colorado, CO United States |
| Position Type: | Full Time |
| Post Date: | 04/25/2018 |
| Expire Date: | 06/25/2018 |
| Job Categories: | Agriculture, Forestry, & Fishing, Construction, Mining and Trades, Engineering, Government and Policy, Other, Science, Publishing, Executive Management, Quality Control, Research & Development, Environmental, Writing/Authoring, Natural Resources, Energy / Utilities |

Water Policy Analyst
Position Summary
WRA seeks a passionate Water Policy Analyst with knowledge of western water issues to join our Healthy Rivers Team to strengthen our efforts to implement sustainable water management practices that include (but are not limited to): water conservation/efficiency, alternative water supplies, and integrated planning processes. This position requires significant amounts of research, analysis, and writing, as well as working collaboratively with external stakeholders. Reporting to WRA's Senior Water Resources Analyst, the Water Policy Analyst will collaborate with fellow program staff, conservation community partners, water providers, local governments, and state agencies to advance the next generation of water management strategies.

Location
This position is based in WRA's Boulder, Colorado office.

Job Responsibilities
Research and technical analysis of water policies, programs, and resources that advance local, sustainable water management practices;
Compilation of research and analysis into clear and concise reports;
Presentation of research findings to utilities, governmental organizations, and conferences;
Work with stakeholders to develop and advocate for new, viable water management practices at the state and local level;
Coordinate with WRA's Communications Team on public relations efforts;
Some travel is required; and
Perform other duties as assigned. Qualifications & Requirements
Essential Qualifications
3-6 years of relevant experience, which may include academic experience.
A solid knowledge of, and demonstrated experience in, western water supply and demand issues is essential;
Excellent research, analytical, writing, interpersonal, and public speaking skills is essential;
Ability to apply communications skills to persuade, influence, or lead others on complex subjects;
Self-motivated, works well independently and enjoys collaborating with a team;
Strong organizational skills, with attention to detail and follow‐through;
Creativity, curiosity, patience, and a sense of humor; and
Genuine passion for the mission and work of WRA.
Ideal (but not required) Qualifications
History of working directly with water-related decision-making bodies;
Experience with land use or integrated resource planning;
Experience building work plans and leading efforts to secure measurable results
Salary and Benefits
Competitive salary based on relative experience. WRA's excellent benefits package includes health, dental, and vision coverage, a 401(k) retirement plan, life & disability insurance, 3-weeks paid vacation leave, parental leave, sabbatical leave after five years, and an RTD EcoPass. Position is full-time exempt.

How to Apply
Applications will only be accepted through WRA's online portal at https://westernresourceadvocates.org/about/jobs-volunteer-opportunities/apply-work-wra/. You will need to upload the following in PDF format through the online portal:

Compelling cover letter to the attention of Richard Trilsch, Vice President of Finance and Administration, explaining how your qualifications match the needs of the position and your interest in WRA;
Resume;
Complete salary history and any salary requirement; and
Three references, including at least one former supervisor, with contact information and a brief description of your relationship. (WRA will not contact references without first checking with the applicant.)
Please be sure to mention where you saw the job advertised in your cover letter.

Deadline to Apply: May 15, 2018
Start Date
Start date for this position is no earlier than July 1, 2018.

Western Resource Advocates is an equal opportunity employer (EOE) and does not discriminate against any employee or applicant for employment on the basis of race, color, religion, gender, sex, gender identity, sexual orientation, national or ethnic origin, age, disability, marital status, amnesty, or veteran status.


Contact Email:
hiring@westernresources.org
Website:
https://westernresourceadvocates.org/about/jobs-volunteer-opportunities/apply-work-wra/
Company Description:
Founded in 1989, Western Resource Advocates (WRA) is dedicated to protecting the West's land, air, and water to ensure that vibrant communities exist in balance with nature. We use law, science, and economics to craft innovative solutions to the most pressing conservation issues in the region within three core program areas: Clean Energy, Healthy Rivers and Western Lands. In the face of population growth and climate change, the Western United States needs a strong and effective advocacy voice at the regional level to address changes that are already underway and to steer the West towards a sustainable future. WRA has aggressive plans to tackle these challenges. We envision a future in the West where: • Western rivers and lakes will have abundant clean water to support habitat for fish and wildlife, communities and agriculture, and world class recreational opportunities. The Colorado River will flow to the sea; • Our homes, buildings and transportation systems will be powered by clean energy. The West will prosper in a zero-carbon economy; • Half of western landscapes and habitat will be protected and connected to support thriving wildlife populations and unparalleled opportunities to enjoy the West's natural beauty; and • The West will have clean air and clean water to support healthy communities and vital habitat.
Apply Now | Forward Job to a Friend | More Jobs From This Employer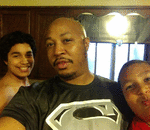 david johnson just became a new member.
06:52PM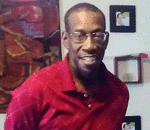 calvin cannon just became a new member.
04:20PM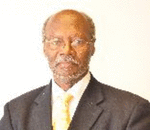 frederick roberts just posted a blog entitled 'indian co-ed moriah colbert is new miss prairie view a&m university'.
03:59PM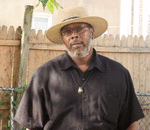 gregory boulware, esq. just commented on a blog entitled '~ "ironically speaking!" ~'.
09:19PM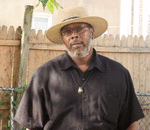 gregory boulware, esq. just commented on a blog entitled '~ chapter 5: 'farmland, a skippack retreat?' ~'.
01:22PM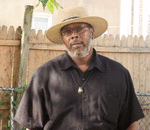 gregory boulware, esq. just commented on a blog entitled '~ "in the soul and spirit of life and living!" ~'.
01:21PM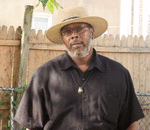 gregory boulware, esq. just commented on a blog entitled '~ 'fairmount' terror in the park: the series! ~'.
01:21PM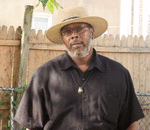 gregory boulware, esq. just posted a blog entitled '~ "seeing us-a lost for words" ~'.
02:23PM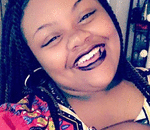 markia alston just became a new member.
08:21PM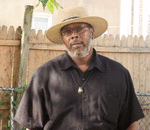 gregory boulware, esq. just posted a blog entitled '~'alexandre dumas, author/playwrite'~'.
07:28PM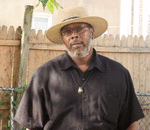 gregory boulware, esq. just commented on a blog entitled '~"it came across my desk"~'.
05:47PM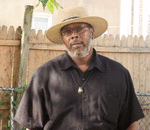 gregory boulware, esq. just commented on a blog entitled '~"a man of color?"~'.
10:41PM
>> more | invite friends