Home > Career Center > Job Seekers > Job Search

| | |
| --- | --- |
| Location: | Chicago, IL United States |
| Position Type: | Full Time |
| Post Date: | 04/24/2018 |
| Expire Date: | 06/24/2018 |
| Job Categories: | Executive Management |
Advanced Technology Account Executive
The role of the Account Executive - Advanced Technology Solutions is to drive product gross profit (GP), service revenue, and Data Center revenue across a portfolio of Advanced Technology Solutions by:

Developing the capabilities and skills to market and sell CDW Advanced Technology Solutions in key areas such as Networking, Unified Communication, Wireless, Security, Data Center, Server and Storage Solutions (Virtualization, Optimization), Microsoft, and related Professional Services.
Selling the CDW Advanced Technology services engagement methodology to assigned end users and prospects and assisting to develop and deliver Statements of Work around specific customer tailored professional services engagements.

Key Areas of Responsibility:

Exceed revenue and profit goals on a consistent basis
Exceed services sales revenue goals
Maintain strong partnerships with specific manufacturing and services partners
Increased awareness of CDW's value proposition and total portfolio across assigned accounts

Responsibilities:

Strategic Management:

Consistently deliver specific Advanced Technology product GP and service revenue attainment.
Market and sell the entire portfolio of CDW core products and solutions with the inside Account Manager sales force.
Exceed monthly service revenue targets on a consistent basis.
Assist the region in attaining high services utilization
Maintain services gross margins of 40% or higher.
Prepare, update, and review a territory business plan semi-annually. Maintain in-depth knowledge of accounts, competition, and partner base.
Collaborate with peers and manager to refine and execute business development strategies.
Build working relationships with inside Account Managers and CDW departments such as Program Sales, Purchasing and Marketing.

Customer/Vendor Management:

Lead partner engagement strategies in region based on region's strategic business plan.
Proactively serve as CDW sales resource and "how to navigate CDW environment"
Engage local vendor field representatives, collaborating sales efforts and partnerships with target accounts including uncovering new account opportunities and secure favorable pricing.
Develop solid business relationships within the various decision-makers at all levels at each target account
Understand each target customer's business model and related organizational structure and identify the customers' unique needs.

Training and Development:

Make joint customer calls with new hires and less tenured Account Executives; provide constructive feedback.
Provide mentoring for peers in segment and region
Sales Administration
Facilitate dialog to resolve order issues with the Inside Sales Representative, Account Manager, or Branch Manager as needed.
Qualifications & Requirements
Minimum Qualifications

Four to five years of direct selling experience in a high technology customer facing sales environment.

Other Required Qualifications

Solid understanding of technologies and partners that drive our driving Advanced Technology solutions including Cisco, Microsoft, IBM, EMC and HP or their competitive equivalents.
Experience selling and marketing technical services.
Bachelor's Degree in Computer Engineering, Computer Science, Management Information Systems, Business Administration, or the equivalent in experience.
Ability to travel up to 25% as needed.
Strong oral and written communication skills.


Apply Now | Forward Job to a Friend | More Jobs From This Employer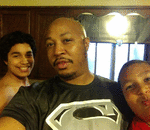 david johnson just became a new member.
06:52PM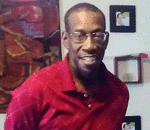 calvin cannon just became a new member.
04:20PM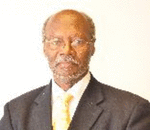 frederick roberts just posted a blog entitled 'indian co-ed moriah colbert is new miss prairie view a&m university'.
03:59PM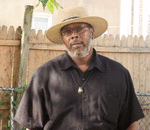 gregory boulware, esq. just commented on a blog entitled '~ "ironically speaking!" ~'.
09:19PM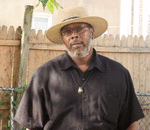 gregory boulware, esq. just commented on a blog entitled '~ chapter 5: 'farmland, a skippack retreat?' ~'.
01:22PM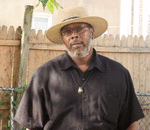 gregory boulware, esq. just commented on a blog entitled '~ "in the soul and spirit of life and living!" ~'.
01:21PM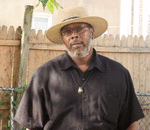 gregory boulware, esq. just commented on a blog entitled '~ 'fairmount' terror in the park: the series! ~'.
01:21PM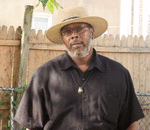 gregory boulware, esq. just posted a blog entitled '~ "seeing us-a lost for words" ~'.
02:23PM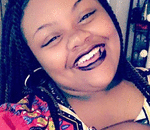 markia alston just became a new member.
08:21PM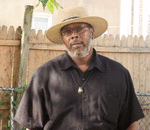 gregory boulware, esq. just posted a blog entitled '~'alexandre dumas, author/playwrite'~'.
07:28PM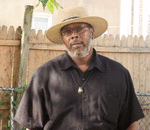 gregory boulware, esq. just commented on a blog entitled '~"it came across my desk"~'.
05:47PM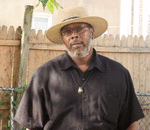 gregory boulware, esq. just commented on a blog entitled '~"a man of color?"~'.
10:41PM
>> more | invite friends