Home > Career Center > Job Seekers > Job Search

| | |
| --- | --- |
| Location: | New York, NY United States |
| Position Type: | Full Time |
| Post Date: | 04/18/2018 |
| Expire Date: | 06/18/2018 |
| Job Categories: | Research & Development |

Technical Research Assistant (7102-00)
If you are interested in making a difference in the lives of low-income people, being part of a diverse and multidisciplinary staff, turning research findings into better public policies, and having hands-on involvement in building better programs, then consider an opportunity with MDRC and be involved in the cutting edge of social research methodology. MDRC is a nonprofit, nonpartisan education and social policy research organization that studies and designs approaches to problems confronting education; low-income children, families, and communities; low-wage workers; and people who have serious barriers to employment. MDRC is currently seeking Technical Research Assistants to work in our dynamic and challenging environment.

Responsibilities:

The main responsibility of technical researchers is to collect, process, manage, and analyze a variety of quantitative data sets to help other researchers determine the effectiveness of social programs and policies. Technical Research Assistants will have a range of technical and nontechnical responsibilities, including but not limited to:

Write code to process incoming source data; create variables; restructure data files; evaluate data quality and perform data-cleaning operations; sort, update, and merge data files; create outcome measures; and perform various forms of statistical and data analysis.
Run statistical models and perform data analysis to identify the impacts of social programs.
Write technical memos that document data processing decisions and summarize the quality of data.
Participate in various stages of producing reports, proposals, and papers to include literature searches; preparing figures, charts, and tables; fact-checking and documentation.
Conduct other types of technical analysis, including survey response analysis.
Create codebooks and other data documentation.
Develop survey and data collection instruments.
Assist in general project support, including scheduling meetings and note-taking.
May be required to perform other tasks and duties reasonably related to job responsibilities. Qualifications & Requirements
Qualifications:

Strong candidates will have:

BA/BS in mathematics, statistics, economics, education, public policy, psychology, sociology, social science, computer science, or a related field is required.
Demonstrated experience with a statistical or database programming language (e.g., SAS, R, SPSS, STATA, SQL).
Good understanding of and experience with quantitative research methods.
Strong technical documentation skills and data management experience.
Demonstrated interest in social policy issues and research.
Demonstrated ability to work in a challenging, multicultural, fast-paced, and changing work environment.
Skilled at multitasking; able to coordinate, organize, prioritize, and execute responsibilities in the face of conflicting priorities and unexpected situations.
Fluency in Microsoft Word and Excel.
Strong interpersonal skills.
Excellent attention to detail.
Effective verbal and written communication skills.
Strong work ethic.
Positions are available in the following policy area(s) in our New York City location:

Family Well-Being and Children's Development
Focus on evaluating early childhood education programs, strategies to improve family relationships, and interventions that focus on both parents and their children.

K-12 Education
Focus on learning what works best to improve students' prospects for academic success in elementary, middle, and high school, focusing particularly on raising achievement in low-performing schools.

Postsecondary Education
Focus on developing projects to help low-income young adults succeed in school and the labor market. Work with community colleges to test innovative ways to increase students' persistence and academic achievement.

Low-Wage Workers and Communities
Focus on testing initiatives to increase job retention and career mobility for low-wage workers, provide supports for low-income working parents and their families, and improve the quality of life in high-poverty communities.

Youth, Criminal Justice, and Employment
Focus on identifying the most effective ways to improve labor market outcomes for individuals facing barriers to employment, including welfare recipients, out-of-school youths, individuals who have disabilities, and former prisoners.

In addition, positions are available to support MDRC's Center for Applied Behavioral Science. This center focuses on using insights from behavioral economics to develop innovative, low-cost interventions that improve the effectiveness of social and educational programs.

On-the-job training, including introductory and supplemental SAS classes and basic statistics training, is provided. Salary will be commensurate with experience and comprehensive benefits are offered.

If interested, please attach a writing sample and programming sample to your application. You may also select policy/center areas of interest when submitting your application. Only candidates selected for further consideration will be contacted.

MDRC is an Equal Opportunity/Affirmative Action employer. MDRC does not discriminate, and all qualified applications will receive consideration without regard to race; color; national origin; religion; creed; sex or gender (including sex stereotyping and gender identity or expression); sexual orientation; citizenship status; pregnancy; disability; age; military or veteran status; marital or partnership status; genetic information, genetic predisposition, or carrier status; prior unemployment status; consumer credit history; status as a victim of domestic violence, sex offenses, or stalking; or any other category protected by applicable federal, state, or local laws. Legal work authorization is required.
Website:
https://chm.tbe.taleo.net/chm01/ats/careers/requisition.jsp?org=MDRC&cws=1&rid=610
Company Description:
MDRC is committed to finding solutions to some of the most difficult problems facing the nation — from reducing poverty and bolstering economic self-sufficiency to improving public education and college graduation rates. We design promising new interventions, evaluate existing programs using the highest research standards, and provide technical assistance to build better programs and deliver effective interventions at scale. We work as an intermediary, bringing together public and private funders to test new policy-relevant ideas, and communicate what we learn to policymakers and practitioners — all with the goal of improving the lives of low-income individuals, families, and children.
Apply Now | Forward Job to a Friend | More Jobs From This Employer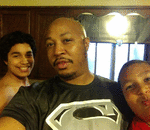 david johnson just became a new member.
06:52PM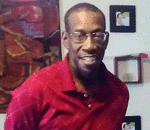 calvin cannon just became a new member.
04:20PM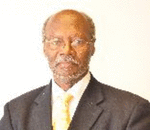 frederick roberts just posted a blog entitled 'indian co-ed moriah colbert is new miss prairie view a&m university'.
03:59PM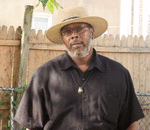 gregory boulware, esq. just commented on a blog entitled '~ "ironically speaking!" ~'.
09:19PM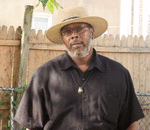 gregory boulware, esq. just commented on a blog entitled '~ chapter 5: 'farmland, a skippack retreat?' ~'.
01:22PM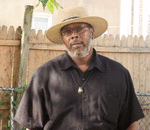 gregory boulware, esq. just commented on a blog entitled '~ "in the soul and spirit of life and living!" ~'.
01:21PM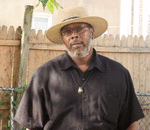 gregory boulware, esq. just commented on a blog entitled '~ 'fairmount' terror in the park: the series! ~'.
01:21PM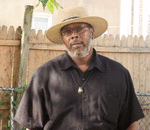 gregory boulware, esq. just posted a blog entitled '~ "seeing us-a lost for words" ~'.
02:23PM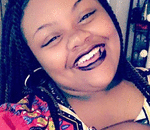 markia alston just became a new member.
08:21PM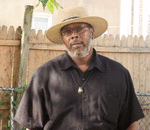 gregory boulware, esq. just posted a blog entitled '~'alexandre dumas, author/playwrite'~'.
07:28PM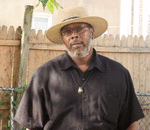 gregory boulware, esq. just commented on a blog entitled '~"it came across my desk"~'.
05:47PM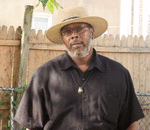 gregory boulware, esq. just commented on a blog entitled '~"a man of color?"~'.
10:41PM
>> more | invite friends