Home > Career Center > Job Seekers > Job Search

| | |
| --- | --- |
| Location: | New York, NY United States |
| Position Type: | Full Time |
| Post Date: | 04/18/2018 |
| Expire Date: | 06/18/2018 |
| Job Categories: | Research & Development |

Research Associate (7102-21)
MDRC is seeking a Research Associate or Senior Research Associate to join its Center for Applied Behavioral Science (CABS) to conduct program evaluation and technical assistance activities. We are looking for candidates who have extensive knowledge of behavioral insights, significant experience applying those insights in field research with government agencies or nonprofit programs, a strong interest in social policy, and a desire to work in small teams to foster social innovation.

MDRC is a nonprofit, nonpartisan education and social policy research organization dedicated to learning what works to improve programs and policies that affect low-income populations. CABS combines MDRC's policy and evaluation expertise with insights from behavioral science. Since launching the first major project to apply a behavioral research lens to human services programs that serve low-income families in the United States, CABS has expanded and developed numerous projects in child support, child welfare, welfare-to-work, workforce development, K-12 education, and higher education.

Responsibilities:

Develop ideas for new behavioral projects and topic areas. Identify opportunities for additional evaluation and technical assistance work and build a portfolio of new projects.
Develop and lead rigorous evaluations in the Center for Applied Behavioral Science.
Write proposals to fund new projects and evaluations.
Write reports summarizing the methodology and results of our evaluations and technical assistance projects.
Develop relationships with national and regional private and public funders.
Develop and manage relationships with government agencies, education institutions, and nonprofit organizations to participate in program evaluation and technical assistance projects.
Travel to research sites and collect and analyze quantitative data, to diagnose choice architecture of programs.
Design creative and behaviorally informed solutions to improve program outcomes.
Deliver technical assistance and program-related support to service providers.
Train internal MDRC staff on applying behavioral insights and conducting research activities.
Develop and lead strategies to disseminate results related to MDRC's behavioral projects to policymakers, practitioners, social scientists, and potential new audiences.
Track the latest developments in behavioral science, as well as in the technology and methodology of intervention development and evaluation.
Manage project staff, work plans, and budgets. Qualifications & Requirements
Qualifications:

Graduate-level degree (Ph.D. or master's degree with relevant research experience) in psychology, economics, or another social science.
At least five years of experience conducting and leading applied behavioral science research and technical assistance activities with government or nonprofit programs.
Knowledge of and experience with behavioral economics and psychology, social or education policy issues, and human-centered design or other multidisciplinary design discipline.
Knowledge of and experience with research design and analytic methods for causal inference. Familiarity with qualitative, mixed-methods, and implementation research a plus.
Demonstrated sensitivity to conduct research and technical assistance in diverse communities and the ability to relate to program management staff, site staff, community residents, and program clients.
Excellent written and oral communication skills, as well as analytical ability.
Strong interpersonal skills, desire to work in a team-oriented environment, and ability to collaborate with many levels of a diverse staff.
Strong organizational skills, including an ability to handle multiple tasks simultaneously and meet fast-paced deadlines.
The position will be based out of one of MDRC's offices (New York is preferred).

Salary will be commensurate with experience. Comprehensive fringe benefits offered.

Only candidates selected for further consideration will be contacted.

MDRC is an Equal Opportunity/Affirmative Action employer. MDRC does not discriminate, and all qualified applications will receive consideration without regard to race; color; national origin; religion; creed; sex or gender (including sex stereotyping and gender identity or expression); sexual orientation; citizenship status; pregnancy; disability; age; military or veteran status; marital or partnership status; genetic information, genetic predisposition, or carrier status; prior unemployment status; consumer credit history; status as a victim of domestic violence, sex offenses, or stalking; or any other category protected by applicable federal, state, or local laws. Legal work authorization is required.
Website:
https://chm.tbe.taleo.net/chm01/ats/careers/requisition.jsp?org=MDRC&cws=1&rid=610
Company Description:
MDRC is committed to finding solutions to some of the most difficult problems facing the nation — from reducing poverty and bolstering economic self-sufficiency to improving public education and college graduation rates. We design promising new interventions, evaluate existing programs using the highest research standards, and provide technical assistance to build better programs and deliver effective interventions at scale. We work as an intermediary, bringing together public and private funders to test new policy-relevant ideas, and communicate what we learn to policymakers and practitioners — all with the goal of improving the lives of low-income individuals, families, and children.
Apply Now | Forward Job to a Friend | More Jobs From This Employer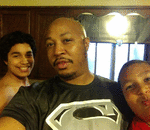 david johnson just became a new member.
06:52PM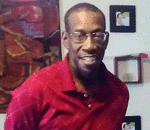 calvin cannon just became a new member.
04:20PM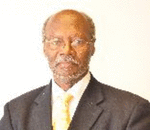 frederick roberts just posted a blog entitled 'indian co-ed moriah colbert is new miss prairie view a&m university'.
03:59PM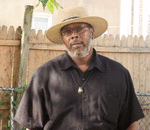 gregory boulware, esq. just commented on a blog entitled '~ "ironically speaking!" ~'.
09:19PM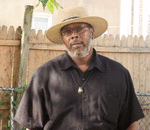 gregory boulware, esq. just commented on a blog entitled '~ chapter 5: 'farmland, a skippack retreat?' ~'.
01:22PM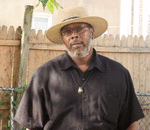 gregory boulware, esq. just commented on a blog entitled '~ "in the soul and spirit of life and living!" ~'.
01:21PM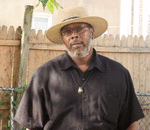 gregory boulware, esq. just commented on a blog entitled '~ 'fairmount' terror in the park: the series! ~'.
01:21PM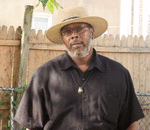 gregory boulware, esq. just posted a blog entitled '~ "seeing us-a lost for words" ~'.
02:23PM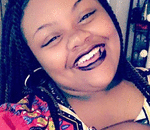 markia alston just became a new member.
08:21PM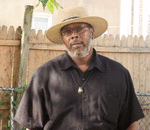 gregory boulware, esq. just posted a blog entitled '~'alexandre dumas, author/playwrite'~'.
07:28PM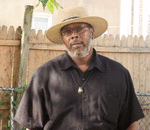 gregory boulware, esq. just commented on a blog entitled '~"it came across my desk"~'.
05:47PM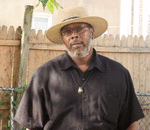 gregory boulware, esq. just commented on a blog entitled '~"a man of color?"~'.
10:41PM
>> more | invite friends