Home > Career Center > Job Seekers > Job Search

| | |
| --- | --- |
| Company Name: | Viad/GES |
| Location: | Chicago IL, Orlando Fl or Clifton NJ, IL United States |
| Position Type: | Full Time |
| Post Date: | 04/13/2018 |
| Expire Date: | 06/13/2018 |
| Job Categories: | Human Resources |

Sr. Director Labor Relations
WE BRING THE ¡§WOW¡¨!
ARE YOU READY TO BE A ¡§WOW¡¨ MAKER?
GES, Global Experience Specialists, is a global event marketing company with over 90 years and 4,000 passionate employees in North America, Europe and the Middle East.

https://www.youtube.com/embed/Mh6q13ji8Hw

The Sr. Director of Labor Relations provides proactive and reactive labor relations expertise to GES operations teams, consistent with the Company's overall labor relations and human resources strategy. The successful candidate supports the Regional Vice President for the Central and East Regions of GES and must build relationships across the organization as well as relationships with national labor leaders. The focus of this role is on mitigating the potential negative impact of labor issues while furthering proactive employee relations efforts to create alignment and consistency while driving accountability within the function.

Qualifications & Requirements
Responsibilities:
"X - Act as the chief spokesperson and negotiator for 60+ collective bargaining agreements across the Central and East Region of GES.
"X - Negotiate all components of the collective bargaining agreements for GES with appropriate union officials ensuring that an agreement between both parties is reached.
"X - Develop the collective bargaining strategy for operations with union representation, in collaboration with each local GES Operations Team to support overall business objectives.
"X - Train and offer counsel to managers and employees, as appropriate, regarding the interpretation and application of the collective bargaining agreement as well as the intent, application, and compliance requirements of labor and regulatory laws.
"X - Assist local Operations teams with efforts to increase the union¡¦s availability of skilled workers and compliance with GES safety standards.
"X - Evaluate grievances and other local conflicts resulting from the labor agreements to determine if contractual violations have occurred and implement appropriate remedies to grieving parties.
"X - Ensure the labor relations strategy is implemented, as agreed with local management, to mitigate the potential negative impact of any issues on continued operations.
"X - Develop and implement "Early Warning" systems to identify labor relations issues that may escalate beyond the local level.
"X - Develop Labor Relations programs, tools and resources, incorporating best practice from field operations, to serve as resources for the field and support the creation of alignment, consistency and accountability in the management of labor issues.
"X - Develop sustainable relationships with senior management in order to facilitate effective dialogue to address and resolve issues and proactively implement effective workplace practices.
"X - Build relationships with key labor organizations including relationships with various national labor union organizations and their key representatives to create a positive platform to address issues as they arise and build future relationship equity by obtaining input on a proactive basis.
"X - Identify best practices and emerging issues in the area of labor relations.
"X - Incorporate best practices into current strategy and practices, as appropriate.
"X - Must be able to travel for business as required.

Company Name:
Viad/GES
Website:
https://external-viad.icims.com/jobs/10594/senior-director-labor-relations/job
Company Description:
We create some of the most incredible events in the world ¡V think traveling entertainment exhibitions, global user groups, sales conferences, holiday extravaganzas and exhibitions of all sizes. From initial strategy to show-stopping audio visual, accommodations to insightful measurement ¡V and every detail in between ¡V we bring brands to life! Our mission is to create memorable event experiences, and we count on our talented employees around the world help us do it. We are looking for team members who can dream up the impossible and deliver it.
Apply Now | Forward Job to a Friend | More Jobs From This Employer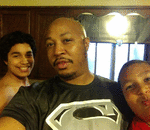 david johnson just became a new member.
06:52PM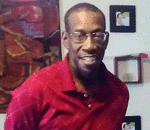 calvin cannon just became a new member.
04:20PM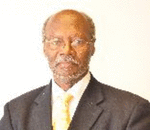 frederick roberts just posted a blog entitled 'indian co-ed moriah colbert is new miss prairie view a&m university'.
03:59PM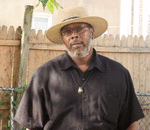 gregory boulware, esq. just commented on a blog entitled '~ "ironically speaking!" ~'.
09:19PM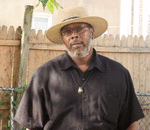 gregory boulware, esq. just commented on a blog entitled '~ chapter 5: 'farmland, a skippack retreat?' ~'.
01:22PM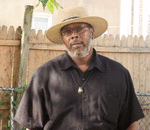 gregory boulware, esq. just commented on a blog entitled '~ "in the soul and spirit of life and living!" ~'.
01:21PM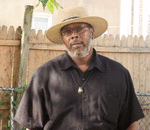 gregory boulware, esq. just commented on a blog entitled '~ 'fairmount' terror in the park: the series! ~'.
01:21PM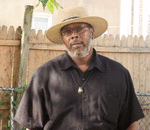 gregory boulware, esq. just posted a blog entitled '~ "seeing us-a lost for words" ~'.
02:23PM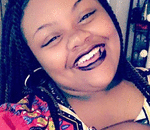 markia alston just became a new member.
08:21PM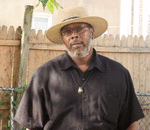 gregory boulware, esq. just posted a blog entitled '~'alexandre dumas, author/playwrite'~'.
07:28PM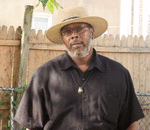 gregory boulware, esq. just commented on a blog entitled '~"it came across my desk"~'.
05:47PM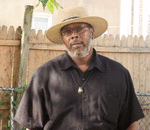 gregory boulware, esq. just commented on a blog entitled '~"a man of color?"~'.
10:41PM
>> more | invite friends