Home > Career Center > Job Seekers > Job Search

| | |
| --- | --- |
| Location: | New York, NY United States |
| Position Type: | Full Time |
| Post Date: | 04/12/2018 |
| Expire Date: | 06/12/2018 |
| Job Categories: | Sports and Recreation |

Senior Manager, International Game Operations
Plan & coordinate the logistical and functional needs for all MLS/SUM International events.
•Prepare and manage department and operational budget forecasts and expenses for all assigned matches.
•Liaise with selected host venues to ensure all stadium and match operations required meet the necessary and requested staffing levels.
•Secure training facilities, as necessary, for participating teams.
•Oversee Event Guide preparation and communication with various departments and key internal and external stakeholders.
•Plan and deliver All-Agency meetings with selected host venues, prior to matches.
•Coordinate match presentation elements for all MNT Tour Matches, along with other MLS/SUM departments.
•Oversee the credentialing process, including but not limited to requests and production.
•Manage hiring and onboarding process by interviewing, selecting, orienting, and training employees both on a full time and contractual (Gold Cup) basis.
•Accomplish team results by communicating job expectations and managing the Performance Management process:
◦Plan, monitor, and review performance;
◦Coach and counsel employees;
◦Develop and implement department procedures and productivity standards and reinforce Company policies
•Develop personal growth opportunities and continued professional development for employees.

Additional Responsibilities
•Maintain professional knowledge by attending educational workshops and seminars
•Assist with MLS Domestic Operations when required.
•Additional responsibilities as assigned
Qualifications & Requirements
Education and Experience
•Bachelor's Degree in Sports Management or a related field
•7-8+ years of experience in event management for large sporting events

Required Skills
•Experience in managing staff
•Experience managing budgets.
•Communication skills and a confidence to present verbal and written presentations and briefings to both internal and external key stakeholders.
•Superior organization, project management skills and attention to detail.
•High level of commitment to quality of work and organizational ethics, integrity and compliance.
•Ability to work effectively in a fast paced, team environment.
•Proficiency in Word, Excel, PowerPoint and Outlook .
•Demonstrate decision making and problem-solving skills.
•Detail-oriented with the ability to multi-task and meet deadlines with minimal supervision.
•Ability to travel and to work non-traditional hours, including evenings, weekends, and holidays.
•Ability to work remotely while on business travel

Desired Skills
•2 years' experience at major sporting facility
•Knowledge of the Spanish Language (business proficiency)
•Knowledge of the sport of soccer

Website:
https://careers-mlssoccer.icims.com/jobs/1341/senior-manager%2c-international-game-operations/job?mode=view&mobile=false&width=763&height=500&bga=true&needsRedirect=false&jan1offset=-300&jun1offset=-240
Company Description:
Headquartered in New York City, Major League Soccer features 23 clubs throughout the United States and Canada. MLS and SUM are committed to attracting and retaining the most innovative talent in the industry. We offer an environment that recognizes teamwork and collaboration, fosters diversity and encourages creativity, all while sharing a passion for The Beautiful Game.
Apply Now | Forward Job to a Friend | More Jobs From This Employer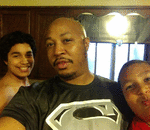 david johnson just became a new member.
06:52PM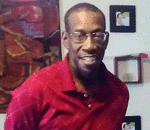 calvin cannon just became a new member.
04:20PM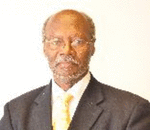 frederick roberts just posted a blog entitled 'indian co-ed moriah colbert is new miss prairie view a&m university'.
03:59PM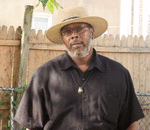 gregory boulware, esq. just commented on a blog entitled '~ "ironically speaking!" ~'.
09:19PM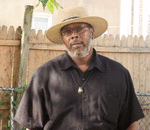 gregory boulware, esq. just commented on a blog entitled '~ chapter 5: 'farmland, a skippack retreat?' ~'.
01:22PM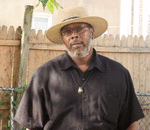 gregory boulware, esq. just commented on a blog entitled '~ "in the soul and spirit of life and living!" ~'.
01:21PM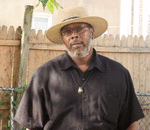 gregory boulware, esq. just commented on a blog entitled '~ 'fairmount' terror in the park: the series! ~'.
01:21PM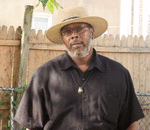 gregory boulware, esq. just posted a blog entitled '~ "seeing us-a lost for words" ~'.
02:23PM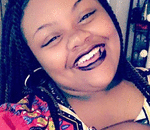 markia alston just became a new member.
08:21PM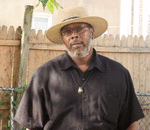 gregory boulware, esq. just posted a blog entitled '~'alexandre dumas, author/playwrite'~'.
07:28PM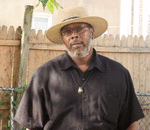 gregory boulware, esq. just commented on a blog entitled '~"it came across my desk"~'.
05:47PM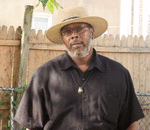 gregory boulware, esq. just commented on a blog entitled '~"a man of color?"~'.
10:41PM
>> more | invite friends